On Sunday night, AC Milan took a controlled 2-0 victory over newly promoted Crotone in Serie A. Thus, Bodø / Glimt's leaders are victorious in the first two matches in the Italian league.
Milan is considered by many to be one of the teams that can challenge Juventus for the league gold this season, after several troubled years.
Horror injury
But a shard in the joy of "Rossoneri" is that the Croatian star player Ante Rebic had to leave the field in clear pain against Crotone on Sunday night.
According to several Italian media, the 27-year-old got his elbow out of joint when he landed too close, and it is expected that the injury will keep him off the lawn for several weeks.
See the horror damage in the video window at the top
Rebic has been one of Milan's most important men in recent months. The left wing, together with Ibrahimovic, has been Milan's leading offensive weapon, and has ensured that the blacks and reds have not lost since the league started up again after the corona break.
Want Glimt star
Now that one of Milan's most important offensive weapons is expected to be out for a while, Italian media speculate that interest in Bodø / Glimt's profile, Jens Petter Hauge, will accelerate further.
The 20-year-old himself says that he expects a quick clarification:
– My agent has a direct contract with several clubs, and he thinks they take the initiative to pick me up as soon as possible. There will be a clarification soon, Hauge said on Monday afternoon.
Italian journalist Gianluca Di Marzio told Sky that Rebic's injury could force Milan to look around the transfer market.
If the Croatian has to stay on the sidelines for as long as feared, Di Marzio believes that Milan's attempt to capture the Bodø / Glimt sensation Hauge will accelerate.
Watch Hauge's ravages against AC Milan here:
Destroyed against Milan
Hauge has received much praise for his efforts in the Europa League match against Milan. The Bodø boy occasionally ravaged with far more well-known opponents, and scored for a goal scorer and a goal in the match Glimt lost 3-2. Hauge is described by many experts as the Eliteserien's best player so far this season, where he is booked with 14 goals and 9 assists for undefeated Bodø / Glimt.
Throughout the season, the 20-year-old northerner has had to respond to rumors of interest from foreign clubs. Now it remains to be seen whether he will stay in Bodø to secure the gold in the Elite Series, or whether he will run around on the lawns in Italy this autumn. The international transfer window closes on 5 October.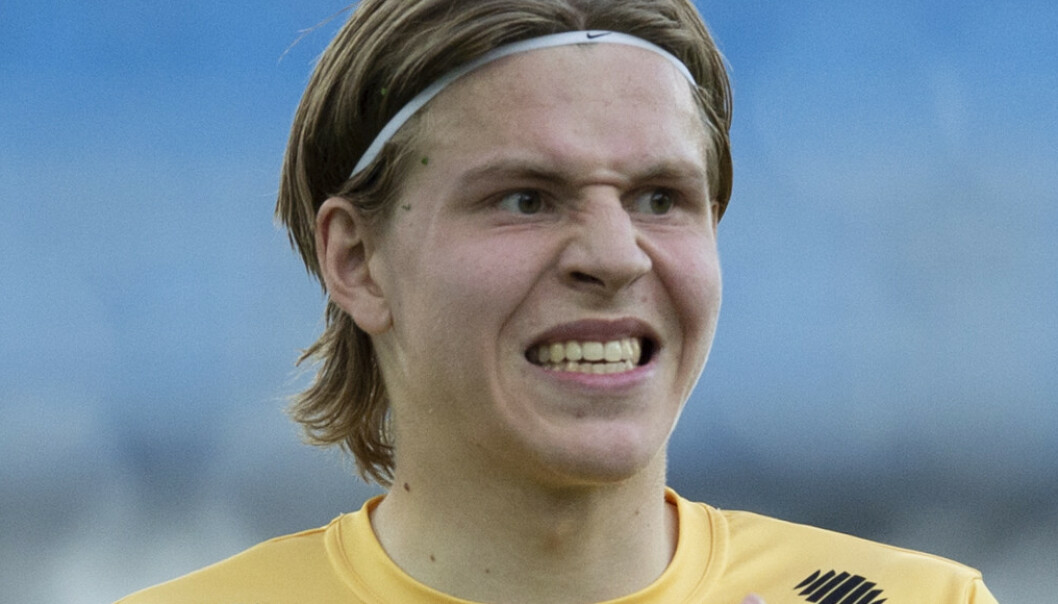 Secretive about the future