A new report by Jason Schreier to the Bloomberg states that in its final stretch of development, Cyberpunk 2077 it will have a mandatory crunch period, with workers expected to work six cycles a week.
The policy goes against the statement made by the head of the studio CD Project RED in May 2019 to Schreier – when the journalist was still on the site Kotaku -, who at the time stated that the project would not have a mandatory overtime charge for its employees.
Schreier's report cites both an employee's testimony and an email sent by the head of the studio, Adam Badowski, to the rest of the team after the certification process with Microsoft e Sony, stating that extra work should be done to fix the greatest number of bugs and problems until the game's release on November 19.
"As of today, the entire studio is overloaded", says the message, which means that employees must dedicate "your normal workload and a weekend day."
"I am ready to receive all the negative reaction to the decision", wrote Badowski. "I know it goes in the opposite direction from what we talked about crunch. It also goes in the opposite direction from what I came to believe some time ago – that crunch should never be the answer. But we have extended all other possible ways of navigating the situation."
The topic of crunch and the pace of abusive work in the games industry has taken hold in recent years, especially after a report on Red Dead Redemption 2 and the work culture of Rockstar Games.
In 2020, another of the main launches of the year, The Last of Us Parte II, was criticized for the crunch and heavy and tiring work environment of Naughty Dog, with a former employee citing that the studio owes a lot to Sony funds funding its game delays.
Cyberpunk 2077 will have versions for PC, PS4, PS5, Xbox One e Xbox Series X/S.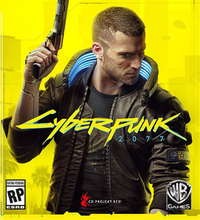 Launch

19.11.2020

Publisher

CD Project

Developer

CD Project RED

Censorship

18 years

Genre

RPG

Platforms

PlayStation 4

Xbox One

Xbox Series X

PC

PlayStation 5

Xbox Series S