OSLO / HAFJELL (Dagbladet): There is great uncertainty about how the winter cross-country World Cup will be. What is certain is that the corona pandemic will lead to a different season.
On Thursday afternoon, the World Cup committee of the International Ski Federation (FIS) will meet to decide the winter schedule. On Saturday, the board will finally adopt the season plans.
FIS is based on running the World Cup as planned. That is, the start of the season in Ruka, Finland, at the end of November, followed by weekends in Lillehammer, Davos and Dresden before Christmas.
Åge Skinstad is Norway's representative on the mentioned committee and is optimistic that the season can go as planned.
– The signals are good. We know that other sports are in season, such as cycling, and this is not very different. We see that the professional sport is underway and with the positive signals we get, we are very optimistic, says Skinstad to Dagbladet.
FIS feels confident that the World Cup weekends in Norway, Switzerland and Germany before Christmas can be arranged as scheduled. As of today, it is Finland that the committee considers to be the most closed and thus the most challenging.
On Wednesday, the government received confirmation that the World Cup in the Nordic branches will be exempt from the quarantine rules.
– Extra load
There is great uncertainty among the practitioners and the support apparatus in the various nations. The new situation, according to national team coach Ole Morten Iversen, is a strain.
– When you look at the calendar, a number of questions arise that we must begin to address. In a normal year, we would have made a competition plan after July. This is not how we can do it this year, Iversen tells Dagbladet.
– It is a burden in itself, ie not having that security in how we normally do it. It takes energy. The lack of plan and uncertainty is challenging. It strains the practitioners. There are always things we have to think about and spend energy on, especially now that we are entering the dark ages with a lot of training as well.
Barely two months before the start of the season, the competition program for the winter has not been nailed down. Iversen points out that Norway is, after all, in a fortunate situation that in any case gets good cross-country skiing in this country.
– But in many other nations there is a crisis if they are not allowed to come out and compete. Although it affects us less than many others, it also affects us. Everything from race calendars to fluoride bans and epidemics. Therefore, we should be extra careful and take the signals if you are a little tired.
The horror doctor about systematic doping: – A hobby
– Must expect changes
Skinstad says that it is most likely not relevant to implement plan B until it turns out that the original plan is impossible to implement. The association's plan B is to do as in biathlon and collect more races at fewer organizer locations.
– There are no signals right now that plan A is impossible to achieve, but my gut feeling is that we must expect changes during the season and must be willing to make quick changes, Norway's representative in the World Cup committee tells Dagbladet.
FIS has established a separate infection control protocol when it comes to testing and tracking infection. The protocol will apply to everyone who is present during the various World Cup weekends and will be adapted to each host country's own infection control rules.
If a practitioner violates FIS rules, he or she will receive a 14-day suspension and quarantine from participating.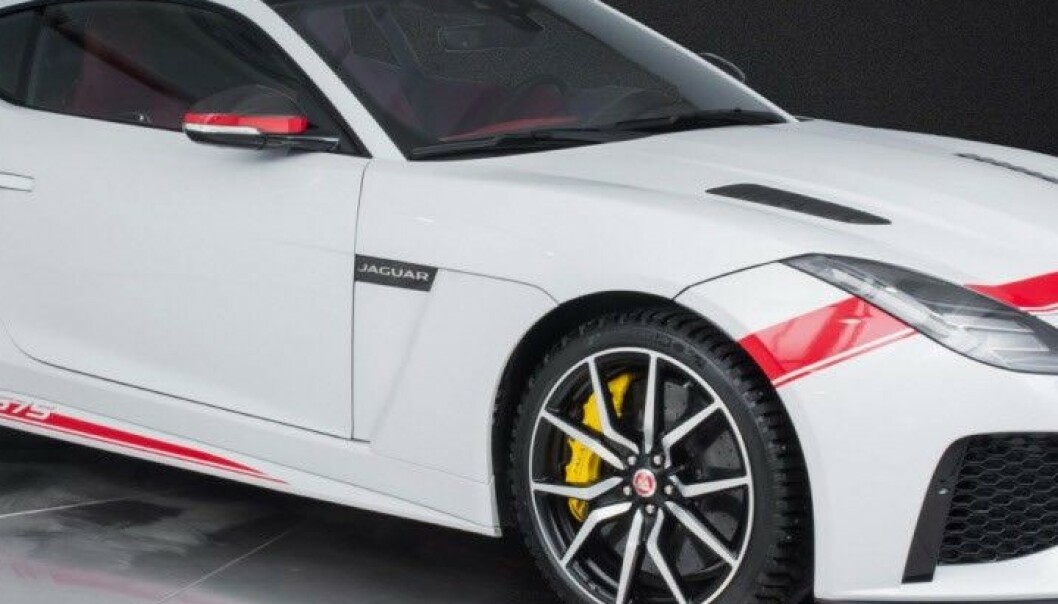 Northug sells luxury cars
– The big challenge is that there are many nations. If you watch other sports, one nation at a time participates, but in cross-country skiing there are people from several different nations. The big challenge is to get the various authorities' rules to fit together so that all nations have access to the country where the competitions take place, Skinstad explains.
In order for a race to have the status of a World Cup race, FIS has decided on an absolute requirement that seven of the ten best nations from last year must be able to compete.
– Must cut run
The strict travel restrictions and infection control rules in Europe will clearly make their mark on this year's season. An alternative that is being considered is, among other things, to transport the athletes by car from the venue to the venue.
– Driving a car from place to place gives additional loads all the way. We must be aware of this until the winter, if we have to drive far between different places in Europe. Then we can not stand to drive ten hours car between each race. Then we probably have to have fewer ski runs or adapt it in a way. We have to readjust, says Ragnhild Haga to Dagbladet.
– I think we have to cut some races so that the total load is not too great. That is the experience I have gained through the Tour de Ski. The audience only sees the athletes in action in the Tour de Ski and Tour de France, but the extra load with all the traveling around, also consumes the forces.
Several of the cross-country girls that Dagbladet has spoken to say that the uncertainty does not affect the training work to any great extent, but admit that they would like to have a clarification in place.
– I think in the short term, that my training plans go from collection to collection two weeks ahead. I do not think so much further ahead. Therefore, this uncertainty does not affect me so much right now, says Maiken Caspersen Falla to Dagbladet.
– At the same time, it is around this time that you start planning which ski runs to go and prioritize. I'm starting to get curious.