NEW YORK (E24) In 2016, music teacher Chris Haughes paid around $ 2,000 in income tax. That's $ 1,250 more than President and multimillionaire Donald Trump should have paid that year.
Camilla Svennæs ​​Bergland
Published:,
– He is a bloodsucker, and thinks only of himself, says Haughes.
On Sunday, the New York Times released the news that President Donald Trump has failed to pay income tax for ten of the last fifteen years.
The newspaper claims to be sitting on Trump's tax returns 20 years back in time – documents that Trump has refused to hand over.
The tax returns will show that the same year he was elected, he will only have paid 750 dollars in income tax – which is equivalent to around 7,000 kroner.
also read
New York Times: Trump paid $ 7,000 in taxes in 2016
In addition, he is said to have demanded a deduction of 70,000 dollars in connection with hairdressing lessons for the recordings of the reality show "The Apprentice", which is equivalent to around 670,000 kroner.
There must also have been talk of 900,000 kroner for expenses for hairdresser and make-up for the daughter Ivanka Trump.
According to the newspaper, the main reason why Trump has not paid more in income tax is that he has reported losing more money than he has earned.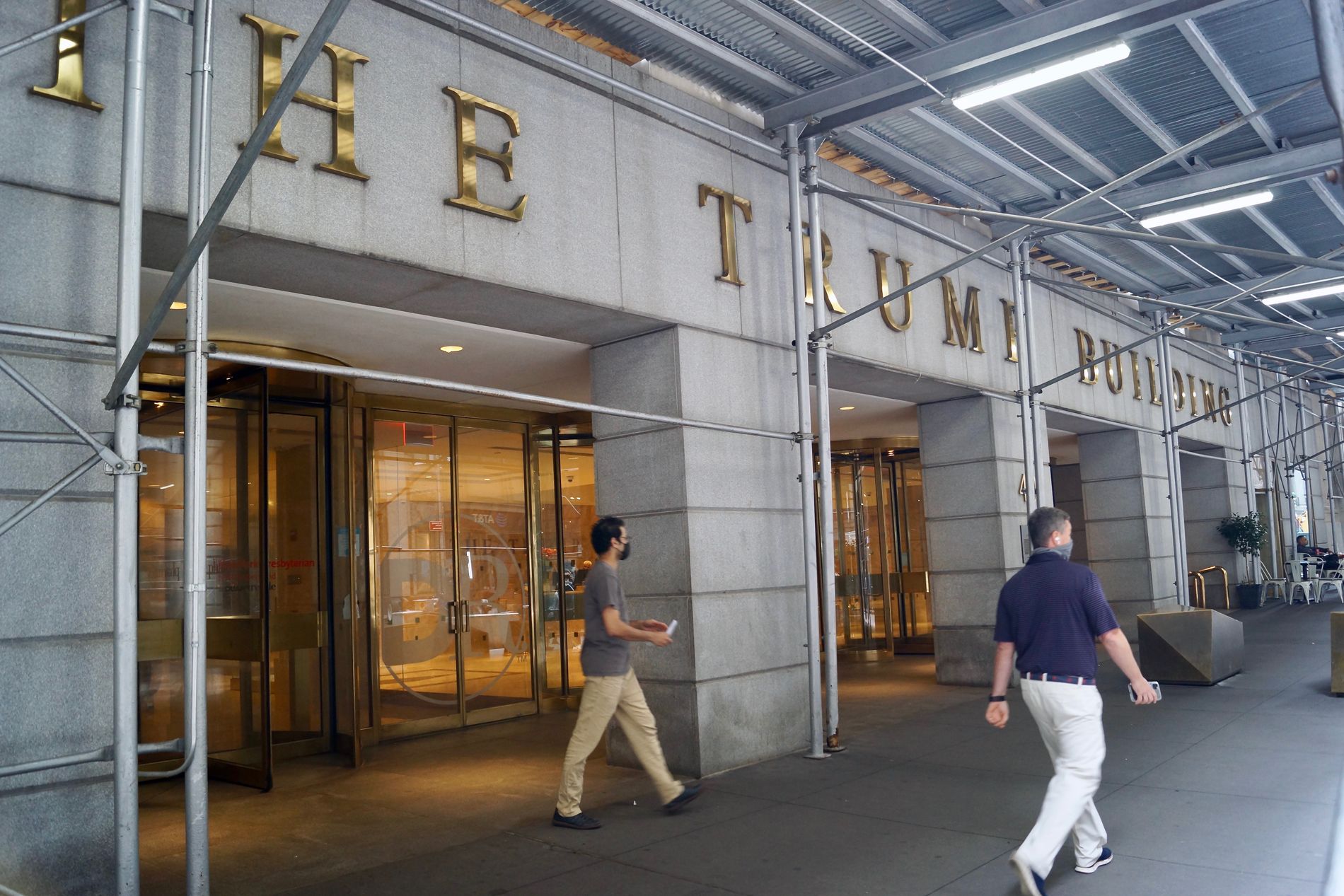 Read on E24 +
High-paid people refuse to say they are Trump voters
– Does not contribute to the community
– I pay my taxes with pleasure, because it means that I know that the authorities help if I need it. We have security, roads and I know that the tax I pay goes to something good, says Haughes.
In the financial district of the world metropolis New York City, there are several E24 talking to this Monday morning who do not want to speak in public.
also read
Mary Trump sues Uncle Donald: – Fraud was a way of life
Some say they have previously voted for Republican presidential candidates, but this time they are in doubt.
Alanna Rios, on the other hand, who works in finance, is in no doubt:
– Our president has not contributed to the community, and it is actually quite insulting and a slap in the face if it turns out to be true that he has not paid income tax, she says and adds:
– Many Americans are in deep debt. I myself have a student loan, but we at least contribute to the rest of society. My vote is going to go to Biden.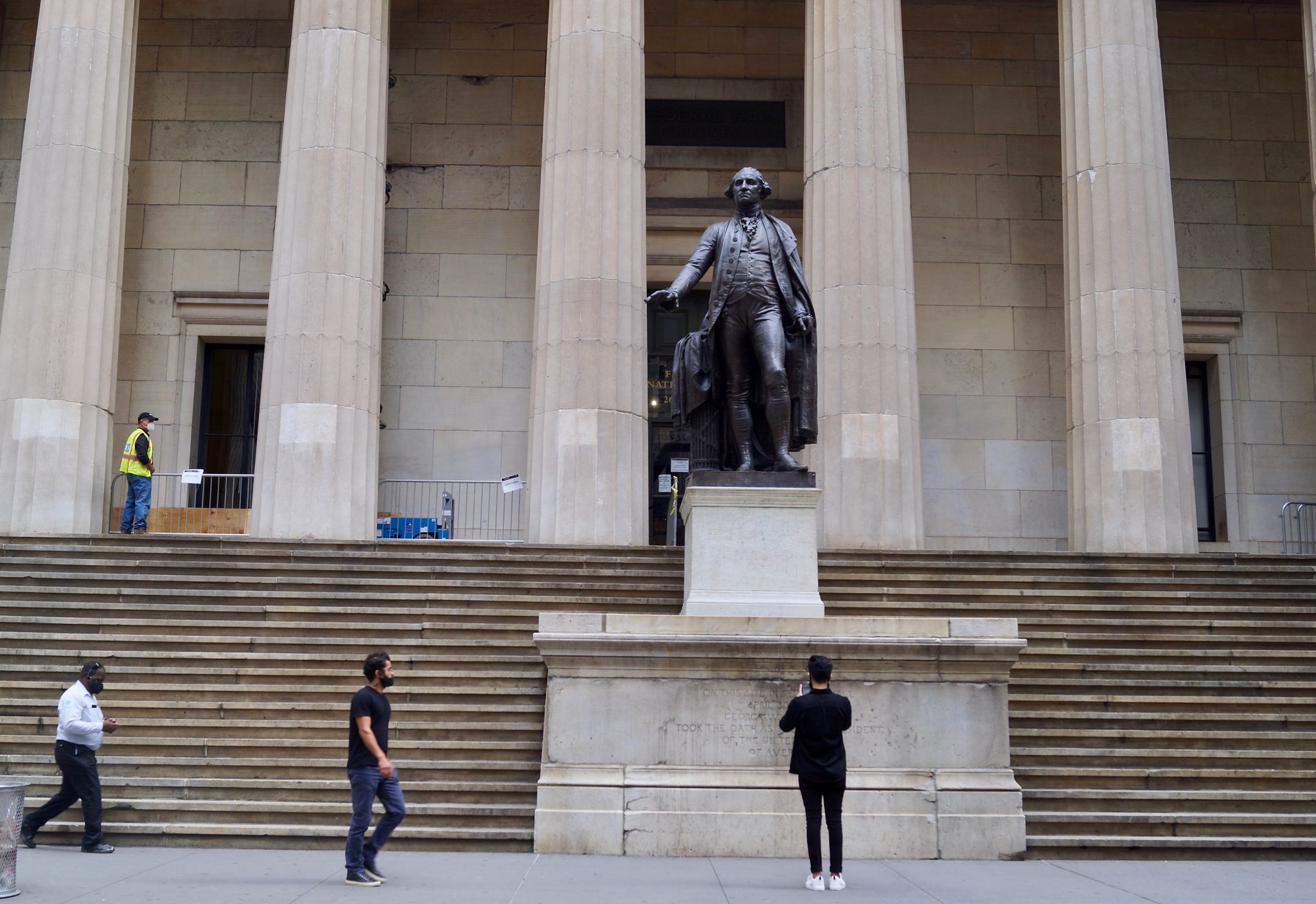 E24 meets Rios just outside "The Trump Building" on Wall Street. It is in the middle of the lunch break for many who work in this area of ​​the city.
Men and women in suits are passing by in a hurry. In front of the neighboring Federal Hall National Memorial is a large statue of George Washington, the first president of the United States.
The contrasts are great, says Andreas Katsambas and points to the statue of Washington and the Trump building.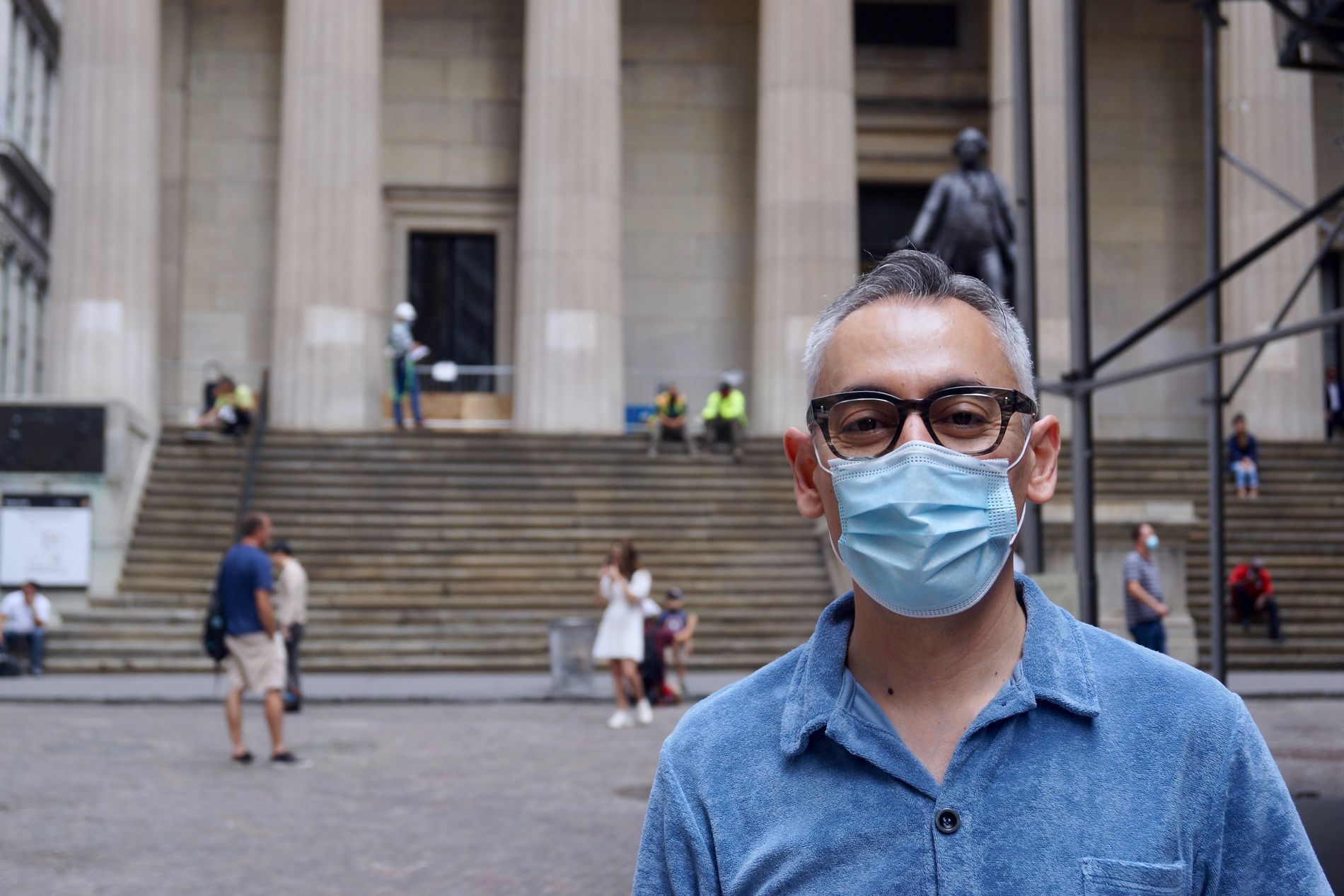 – I think there are few who are surprised by these revelations. But I am still happy that it comes out, he says.
Katsambas does not see himself as either a Democrat or a Republican, but hopes that those who are in doubt about who they will vote for, choose Biden.
– Trump only thinks about himself, and what is best for him. This is another example of that, he says.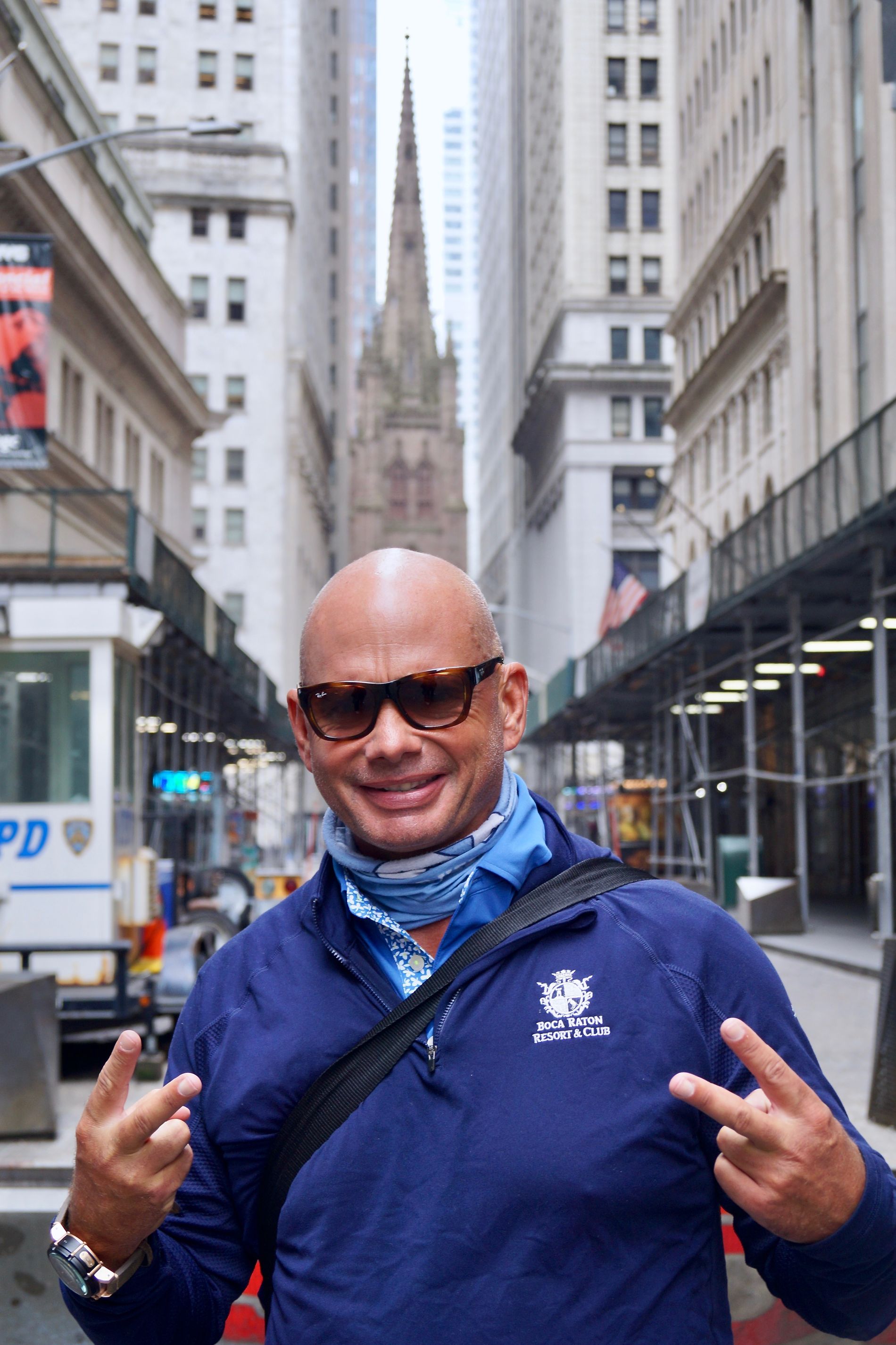 – Out of control
After the news became known, Trump quickly went out and called the revelations "Fake News".
So does Trump supporter and hedge fund trader Pat Garrigan.
– Here it is the media that is out of control, Pat says when asked what he thinks about the revelations.
Pat does not want to elaborate further, but points out in the same answer that he believes the Democrats are destroying New York and that he does not trust the Democrats' presidential candidate Joe Biden.
Just minutes away from the famous Wall Street bull (Charging Bull), we meet lawyer Robert Joseph.
– I am not a big supporter of Trump, but this is a storm in a glass of water, he says.
– The New York Times does not say that he has not paid taxes. They only say that he has paid less than others, nor do they say that he has not followed the law, says Joseph and elaborates with an example that the vast majority of people do not pay more taxes than one has to.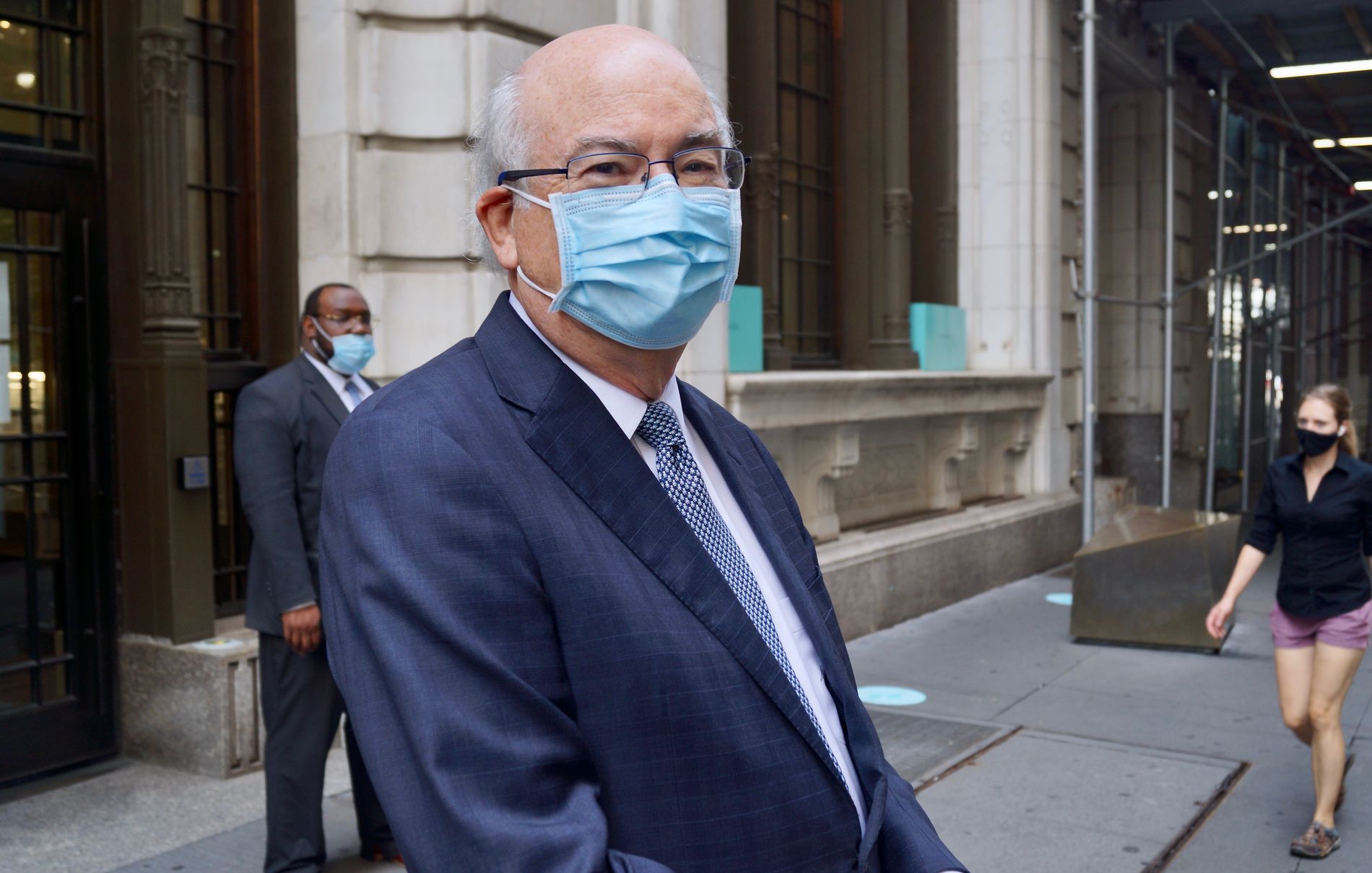 Control organ
– What do you think about Trump being the first president not to show his tax return?
– People are curious, and want to see them, but I do not see any reason why this is something that someone has something to do with.
Top Democrat Bill Pascrell has spearheaded Congress 'fight to get Donald Trump's tax returns published, because this is part of the House of Commons' control tasks.
When the news came on Sunday, Pascrell wrote the following on Twitter:
– This shock confirms some of what we feared most. Donald Trump has spent his entire life abusing the tax system by lying, cheating and stealing at a level that is almost impossible to imagine.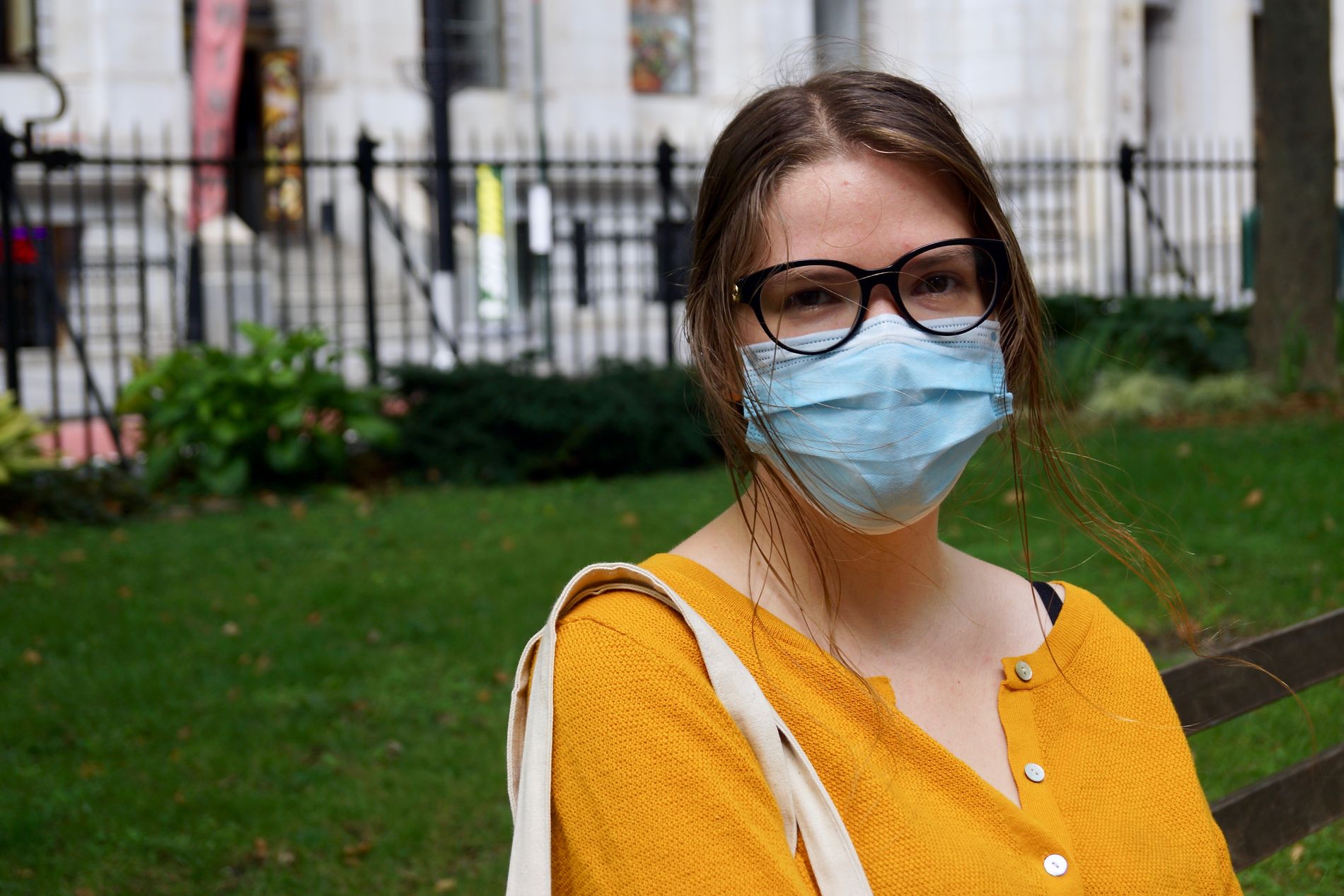 Erin Scoigletti is studying economics, and is unsure whether the news will have a bearing on how Americans will vote.
– He pays less in taxes than I pay in rent every month. As president, one should be an example to follow. It's great that it's coming out, but I doubt anything's going to happen.
On Tuesday night, Norwegian time, VG was able to report that tax professor Ole Gjems-Onstad had read carefully through the New York Times document about Donald Trump's tax return.
– What has been revealed is not so terrible for tax purposes. Everyone in the US is doing tax planning, much harder than we are used to, he told VG and added:
– You can not call Trump a tax evader. But he secures himself to the maximum and pursues tax adjustment in a country where the deduction possibilities are great.
also read
New York Times: Trump paid $ 7,000 in taxes in 2016
Read on E24 +
High-paid people refuse to say they are Trump voters