HTC has been losing more and more prominence in the smartphone market, compared to what it had in the past, and currently owns a small slice of this sector – something that the company is certainly well aware of. But in recent times we have seen an interest by the brand in reaching this sector again – especially with the unveiling of two new devices, which still failed slightly in reach.
However, HTC may now be interested in a market that has been gaining prominence in recent times: that of folding devices. According to a patent recently registered by the brand, it may be developing a new foldable device for the market … although the design of the device also leaves something to be desired.
According to the LetsGoDigital portal, HTC has filed a new patent with WIPO for what appears to be a foldable device, but with a somewhat different design. This device would fold in its central part, something similar to the Motorola Razr 2020, but it would keep the screen to the outside.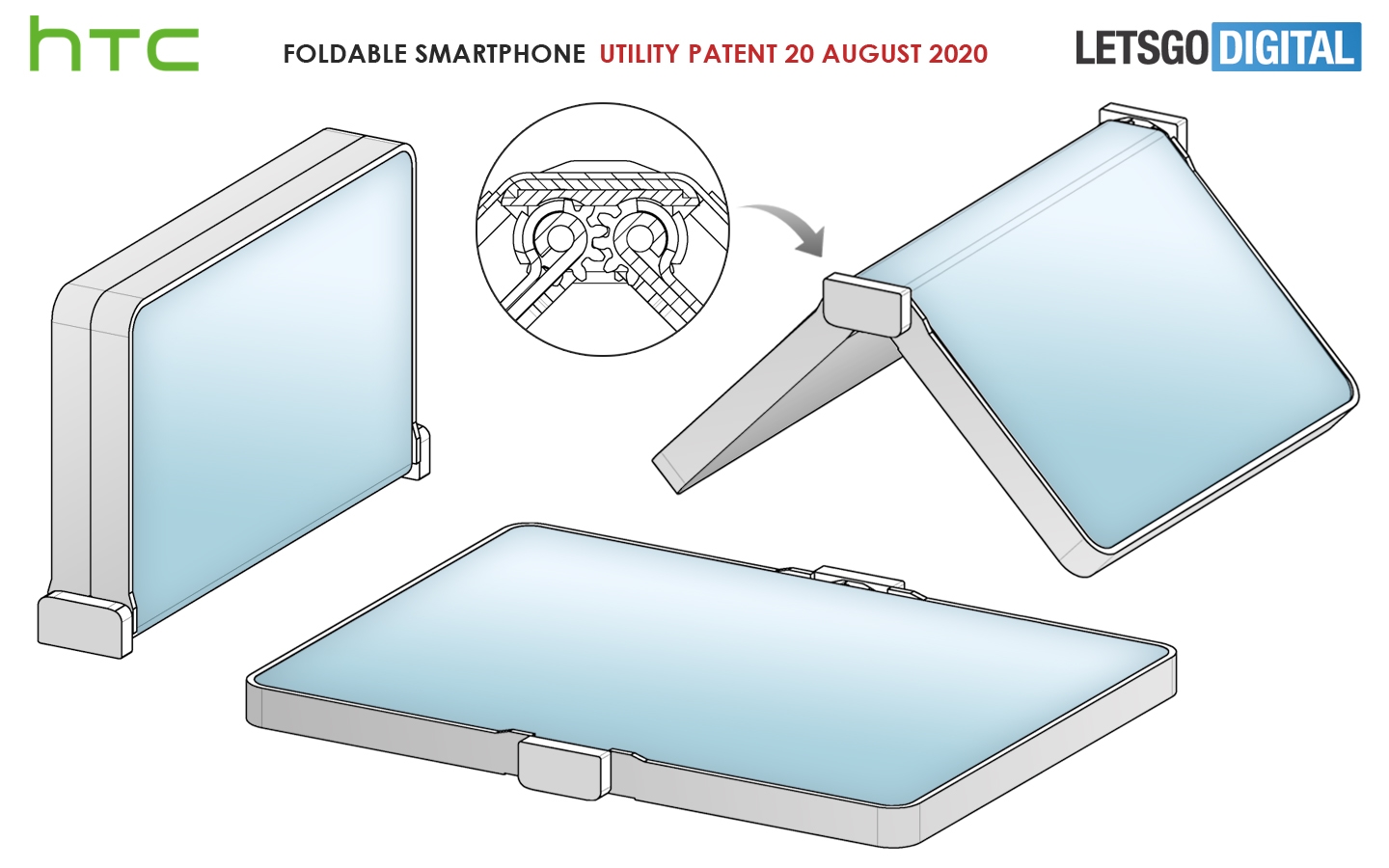 That is, unlike what happens with Motorola equipment, the HTC model would leave the screen completely exposed to the outside – which is not a good idea, considering the low resistance that exists in this type of screens.
In other words, HTC would have to develop some kind of protective glass for the device that was considerably more resistant than what is currently found in folding devices to avoid serious problems in using the equipment.
With this design, HTC leaves aside one of the main protections of folding devices, where the screen is placed inside the device when it is not in use, even if this has advantages in terms of the size of the device at the end.