Handball player Bjarte Myrhol (38) is long-term injured after an operation on the shoulder. In recent months, the national team captain has been thinking about posting.
– It's not going very well. So now I really just try to think about getting upstairs again, and not spend much time thinking so much about the future, handball and things like that, says handball player Bjarte Myrhol to VG.
On Wednesday came the news that he has been put out of action after a shoulder operation. Myrhol has had pain in the shoulder since the start of the season run-up in July. After an operation on Tuesday, the medical apparatus in the club Skjern came to the conclusion that a tendon in the shoulder had been torn.
That means, according to the club, around 12 weeks on the sidelines. Myrhol himself is unsure when he can play handball again.
– I have received a clear message from the doctor that it is not the time right now to speculate on how long it is until I get to play again. It must take the time it takes, says Myrhol.
He has had a tough year with little handball. Last autumn, he told about a hole in the intestine, which both led to several operations and that he lost the European Handball Championship at home in January. In March, the handball player told that he and his wife had had the coronavirus.
– How has the last year been?
– At least there has not been much handball, Myrhol answers.
He adds that it has been a very good year at home where he and his wife Charlotte have had their third child. They already have a son Rasmus and a daughter Veslemøy. But he continues:
– I can not play good enough handball. And that's an understatement. There has been a lot of thinking activity in the last two months. I've been in a lot of pain. Then it's not much fun to hold on simply, when you have as much pain as I've had. So first and foremost, I hope this helps me not have more pain. It will be the alpha omega if I am to be able to find the motivation to move on.
Myrhol has a contract with Skjern until 2022 and has previously said that he wants to play until he is 40.
– Have you been thinking about quitting now that you were injured again?
– It would be a lie to say that there are no thoughts that the body may not be up to this here. Those thoughts come quite naturally in such a situation. At the same time, I am innmari fond of handball … So I try to press the buttons that are needed to be able to do this. But I have been in so much pain and it is consuming, Myrhol answers.
In January, the handball boys are scheduled to play in the World Cup in Egypt. Myrhol could miss his second championship in a row if he does not recover quickly enough after the injury.
also read
National team captain Myrhol: – Has given me a real break
– I have already talked to Christian (Berge, national team manager) of course. If I'm going to be ready for the championship, I have to be good enough in my head. You do not get it from lying here in bed as I do now. So I think it will give itself a little bit really. If I can get my shoulder started, the pain goes away and I start playing good handball, it would have been fun to be part of it, he says about the championship and continues:
– But if I'm not good enough, I have no desire to join either. I will have something to contribute if I am to be a national team player. We are so many good now that it takes a lot to get there.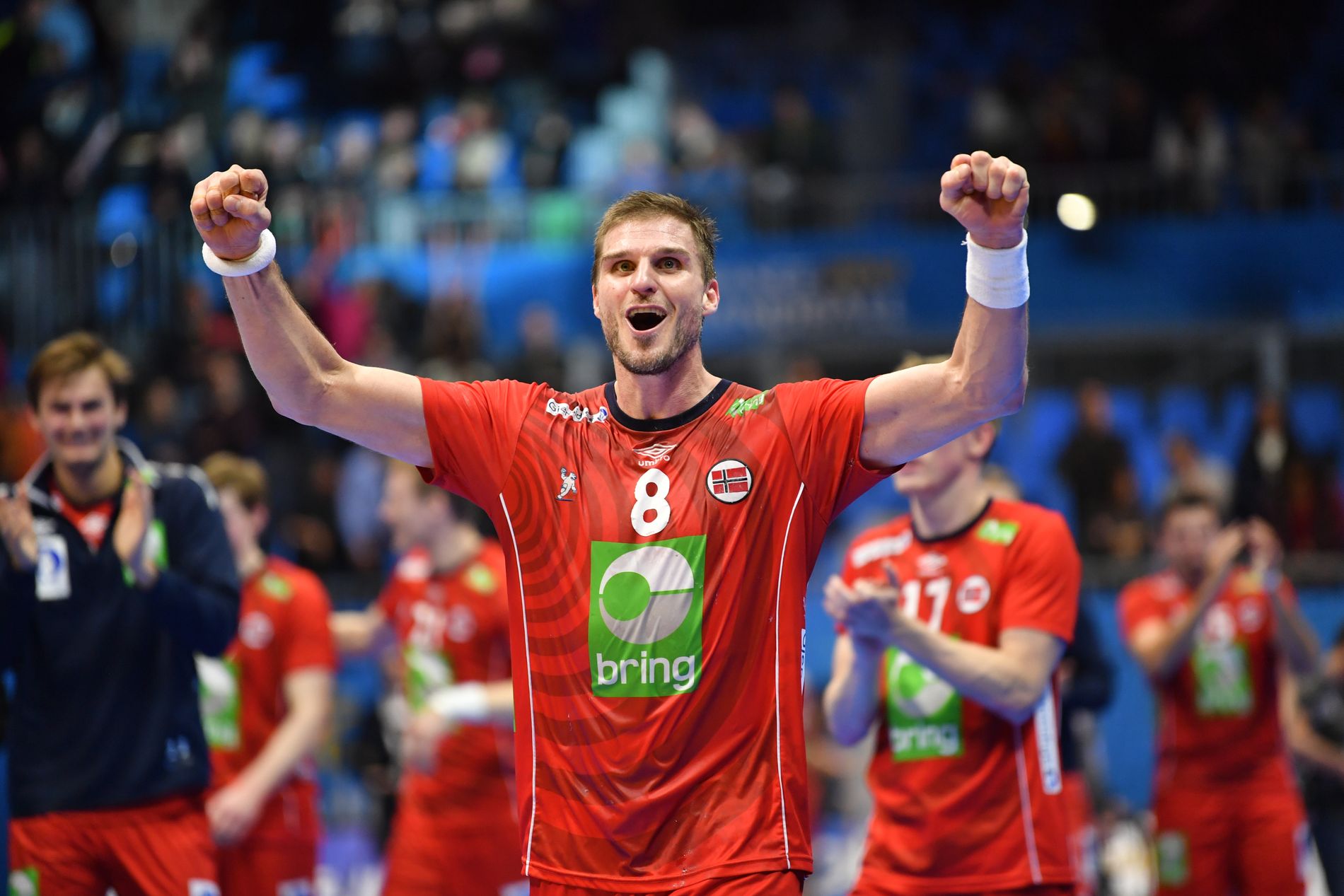 The 38-year-old made his national team debut in 2002, has been captain since 2014 and won two World Cup silver medals with Norway. He has played 242 games and scored 761 goals for the national team.
– Do you think it will be a championship considering the pandemic?
– Everything I have thought and thought about corona, it has turned out to be completely wrong. So I just think I should refrain from commenting on them, the national team captain concludes and laughs.
VG Discount Codes
A commercial collaboration with kickback.no