Towards the end of July, several foreign media reported that the star couple Jessica Biel (38) and Justin Timberlake (39) had had their second child.
The Daily Mail was among the media that confirmed the happy news from sources close to the couple. The pregnancy is said to have been kept "secret", because the couple has neither announced the pregnancy nor been photographed in public for several months.
– Kept the pregnancy secret
However, Biel has remained active in social media, and has watched and often shared posts on Instagram. However, she has not shared any photos that show any indication of a pregnant belly or that a birth has taken place.
Last week, she shared a post that included a picture of herself and her husband. The photo was taken during an Emmy award ceremony.
"It was once a long, long time ago. That mum and dad put on some proper clothes and were out until after midnight ", she wrote humorously to the picture.
– The baby is so cute
However, it is not until now that the baby novelty has been confirmed – but not by the couple themselves. On the other hand, it is Justin's former bandmate from NSYNC, Lance Bass (41), who reveals that the birth actually took place.
– The baby is so cute, of course, it's Justin and Jessica's, he says to Entertainment Tonight, and adds that the rest of the members of the boy band got to know about the birth before everyone else.
Furthermore, Lance explains that the group chat of NSYNC has only consisted of conversations about the newborn baby.
– Justin and Jessica are very happy, he adds.
Advertiser Content
In this way, Norwegians can save NOK 4.25 billion in interest costs
Bass also admits that he has seen pictures of the star couple's baby, but when he is asked what that baby's name is, he refuses to answer.
– It is a good question, but it does not happen. Justin had killed me, he says.
However, this is not Jessica and Justin's firstborn. They already have a son, Silas Randall (5), who was born in April 2015.
However, the birth did not go exactly according to plan. It appeared in the book "The Nanny Connie Way: Secrets to Mastering the First Four Months of Parenthood", written by the family's nanny, Connie Simpson.
Did not go as planned
In the book, the couple revealed that they had planned their son's arrival to the letter, with two midwives, a birth partner, birth preparation courses with meditation, and the purchase of several baby books.
However, their plans for a natural home birth in private and familiar surroundings fell completely to pieces. Jessica had to be rushed to hospital to have a caesarean section, instead of giving birth at home.
"The calm, natural birth we had envisioned ended with a transfer to the hospital and an emergency caesarean section. We came home and were exhausted, disillusioned and in total shock. I was obsessed with everything that was organic, environmentally friendly and natural to our child, who came into this world in an operating room through an incision. I was a dictator who drove both myself and my husband crazy ", said the star couple in the book.
It should be mentioned that the last year has probably not just been easy for the star couple, especially not after Justin was observed holding hands with actress colleague Alisha Wainwright (30) in November last year.
Several photos from the bar in New Orleans, where they were with several colleagues, quickly spread in the colored part of the press. It did not take long for infidelity rumors to spread like wildfire, but Justin was early to comment on the speculation.
Let it toad flat
In a post on Instagram, the artist wrote that he had to put an end to the rumors for the sake of his family – even though some believe that Jessica was the driving force behind the post.
"A few weeks ago I lost a lot of my judgment, but let me be clear, nothing happened between me and my acting colleague. I drank way too much that night, and I regret my behavior. I should have known better ", was among what he wrote.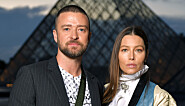 Justin lay flat on his face, apologizing to both his wife and their five-year-old son.
"I apologize to my wonderful wife and family for having to go through such an embarrassing situation, and I'm focused on being the best husband and father I can be. This was not it. I am incredibly proud to work with "Palmer". Looking forward to continuing to make this film, and am excited that people will see it ", Timberlake concluded the post with.
ALSO READ: Risked million fine from his wife