On Monday morning, Finanstilsynet announced that they had sent a proposal for new lending regulations to the Ministry of Finance.
This proposed regulation is intended to replace the mortgage and consumer loan regulations, and shall include all loans from financial institutions to private individuals – the changes are as follows:
Maximum limit for the borrower's total debt reduced from 5 to 4.5 times gross annual income when granting new loans.
The flexibility ratio for mortgages is proposed to be reduced from ten per cent (eight per cent in Oslo) to five per cent. No flexibility quota is proposed for other loans. The banks are in fact allowed to grant loans to customers who do not meet all the requirements in the mortgage regulations – a so-called flexibility quota – where they can use discretion.
Loses up to half a million of the mortgage
So, what does this mean for you?
Consumer economist Cecilie Tvetenstrand at Danske Bank sets up two examples:
Are you single and earning 500,000 kroner With current rules, you can borrow up to NOK 2.5 million. With a purchase price of NOK 2,941,000, equity of NOK 441,000 is required in addition to the cost of the purchase (depending on whether it is a cooperative or freehold home that is to be purchased).
With a new proposal, you have the opportunity to borrow NOK 2,250,000. The purchase price will then be NOK 2,647,000 and the requirement for equity NOK 397,000 + costs.
You thus lose 250,000 kroner in loan, and 294,000 kroner of potential purchase price for the home.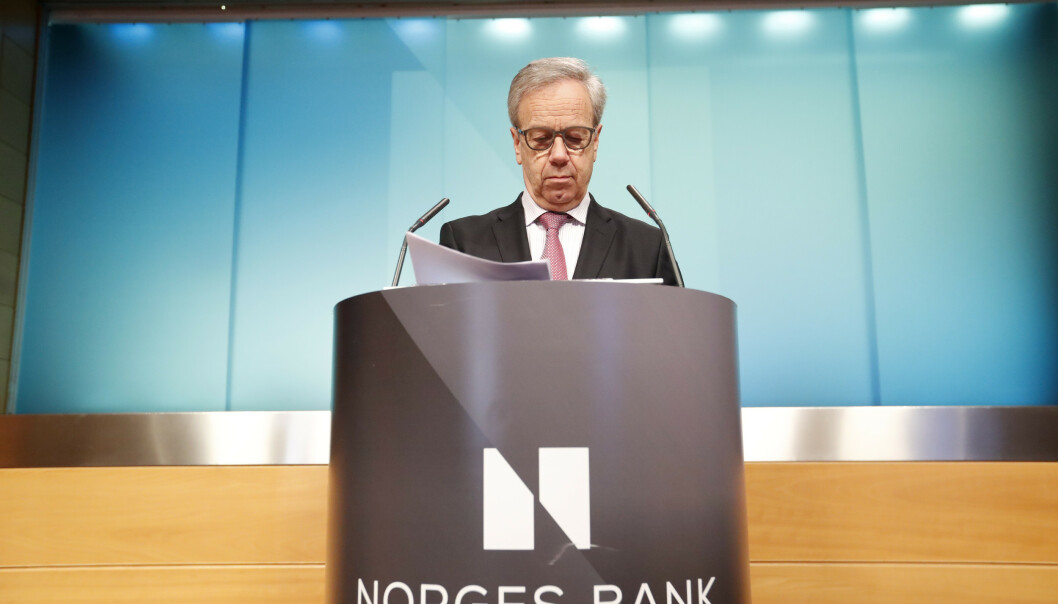 Zero percent key interest rate yet – but for how long?
If we are talking about a couple who earn one million kroner in total, with current rules, they can borrow up to five million kroner. Buy a home for NOK 5,882,000 with equity requirements of NOK 882,000 + costs.
With a new proposal, the possibility of a loan is NOK 4.5 million. The purchase price will then be NOK 5,294,000 and the requirement for equity NOK 794,000 + costs.
They thus lose NOK 500,000 of the possible loan amount, and NOK 588,000 of the possible purchase price if Finanstilsynet's proposal becomes a reality.
Advertiser Content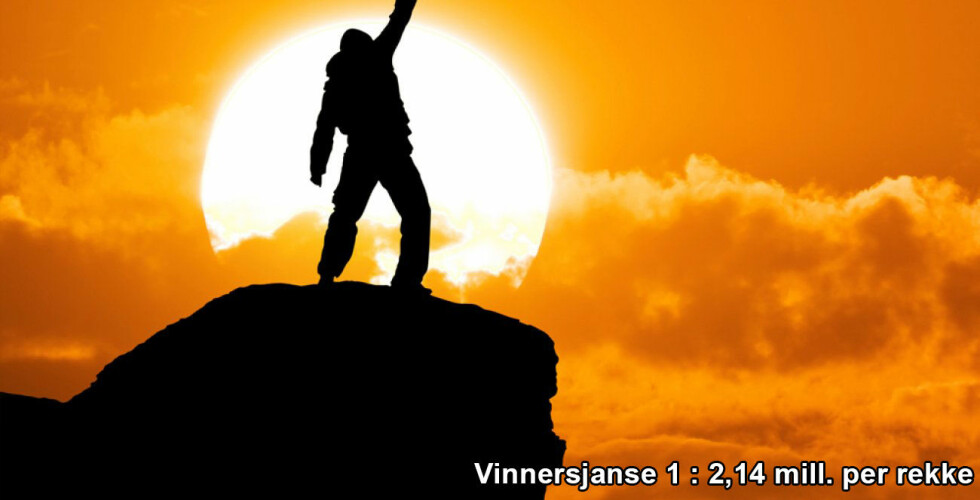 Tonight you can win up to 20 million!
Both examples above assume that the persons do not have loans from before (student loans, credit cards, consumer loans, car loans, etc.). Equity (15 per cent of home value) and serviceability (you must be able to withstand the fact that the interest rate can increase by five percentage points) are in place.
Some can be hit harder than others
Tvetenstrand believes the new loan proposal can be both positive and negative for those entering the housing market – it is positive if this contributes to lower housing prices, at the same time it can be difficult to get sufficient loans to be able to buy housing, especially where housing prices are highest.
– Probably those with the highest income will in principle be hit hardest by the proposal, says Tvetenstrand to Dinside, and elaborates:
Those with lower incomes are already stopped with the current rules with a debt ratio lower than five times income, because they do not have ample enough finances to withstand an interest rate increase of five percent
Those who earn the most, on the other hand, have more left over for increased expenses, such as an interest rate increase. The fact that the banks may have a limited flexibility quota means that they must be even more aware of helping the customers who

really

need it, for example, first-time buyers.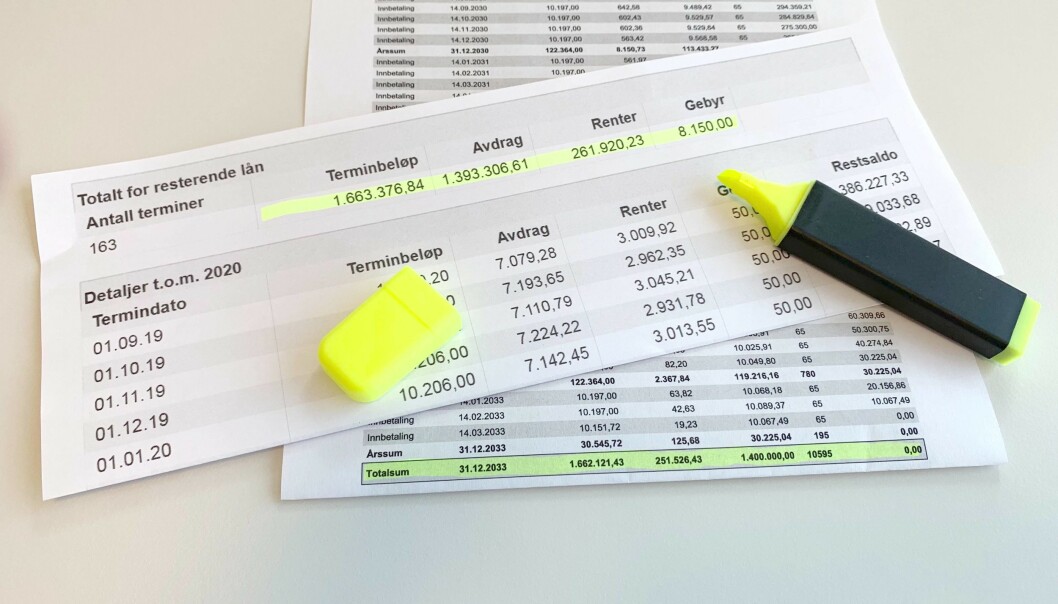 – These should change bank
Do not let equity be "eaten up"
Furthermore, when exchanging homes, ie if you are going to sell to buy something bigger and more expensive, it can be positive that house prices have fallen if you took out a maximum in loans for previous home purchases.
However, this depends on how good you have been at repaying the loan while owning the home.
– If you bought the home expensively in the first place and have not repaid so much loan, it may be that the fall in prices eats up your equity when you sell, and thus make it difficult to change home when you want, warns Tvetenstrand.
Record low interest rates: The loans that pay off
Dangerous debt growth
High debt levels in households pose a significant risk of financial instability, especially in vulnerable households with low wages and high debt if house prices fall, according to Finanstilsynet.
There is a danger that the debt ratio will increase in the years ahead and that many households will take out large loans, partly because interest rates are very low, and that high house prices will give many the opportunity to take out additional loans with mortgages. the press releases.
In Finanstilsynet's assessment, the consideration of financial stability indicates that limits are still set for the banks' lending practices, and that the regulatory regulation expandable to include loans to private individuals with mortgages on other than housing.
But, will the proposal go through?
Senior Adviser Bjørnar Angell at the Ministry of Finance emphasizes that it is not natural to comment on Finanstilsynet's proposals while it is being consulted.
"Otherwise, both the mortgage and consumer loan regulations expired on 31 December, and the ministry will make a comprehensive evaluation of the lending regulations this autumn," Angell told Dinside.
– In April, we asked the Authority to provide advice on the lending regulation after 1 January 2021, and we plan to send the Authority's proposal for consultation shortly. The government will make a decision well before the current regulations expire at New Year, he adds.
University lecturer Dag Jørgen Hveem at BI says that in isolation, the Authority's proposal reduces demand in the housing market, but to a relatively modest degree – this is a moderate tightening.
– I think the Ministry of Finance maintains both the debt ratio of five percent and the existing flexibility quota for mortgages, as the ministry has a wider range of considerations to take care of than Finanstilsynet, Hveem says to Dinside.