Positivo announced today, September 29, two more products that will arrive to compose the Positivo Casa Inteligente line, which already has several types of connected devices, such as smart lamps and smart plugs for electrical outlets.
The novelty now is the launch of the Smart Camera 360 ° Bot Wi-Fi – which, as the name suggests, is a smart security camera – and the Smart Lamp Retro Wi-Fi, a smart lamp with a vintage design to please those who they look for more nostalgic products.
Before getting to know the new products, it is important to mention that both have support for connection with other lighting, automation and security solutions from Positivo Casa Inteligente.
Smart Cmera 360 Bot Wi-Fi
The 360 ​​° Bot Wi-Fi Smart Camera is an internal surveillance camera that allows you to record and transmit images in 1080p Full HD resolution. With support for data storage in the cloud or on a 128 GB microSD card, the user can store up to 60 days of footage in removable storage.
Positivo points out that the camera is suitable for indoor environments and can be used, mainly, to monitor various rooms in the house, such as baby rooms, or the movement of pets around the house.
For those who are going to use it in offices or commercial halls, the device has a motion sensor that indicates when someone passes by and, with that, notifies about the presence of the visitor. It has a coverage area of ​​355 ° horizontally and 40 ° vertically.


Economy and market
21 Ago


Launches
18 Ago
Another advantage is that it has an infrared technology that improves image capture and recording in darker environments. In addition, with its two-way audio, it is possible to communicate easily with those in the environment.
Finally, with support for connecting to Alexa, the images obtained by the Smart Camera 360 ° Bot Wi-Fi can be viewed directly from Echo Show, Amazon's digital assistants with a screen. It is worth mentioning that the camera also has integration with Google Assistant.
The 360 ​​° Bot Wi-Fi Smart Camera is now available in the Brazilian market with a suggested price of R $ 399.
Smart Lmpada Retr Wi-Fi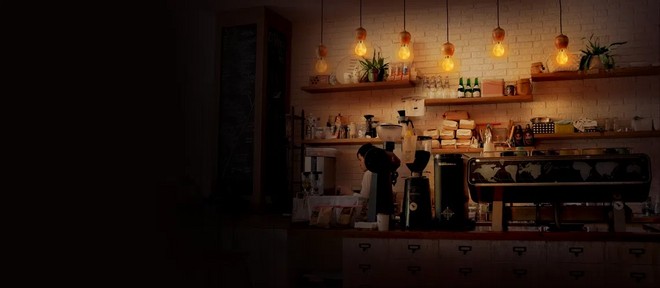 The Smart Wi-Fi Retro Lamp is yet another lamp that arrives to compose Positivo's connected product line. Its great differential, however, is its retro design, which may please those who want to create a nostalgic environment.
The Smart Wi-Fi Retro Lamp has a look that recalls the old filament lamps, with golden and amber glass to simulate the lighting and the appearance of vintage lighting.
Another highlight is its useful life, which, according to the company, can reach more than 20 thousand hours. In addition, like the other products in the line, the lamp also has support for connection to Alexa or Google Assistant, which allows you to control your lighting by cell phone or digital assistants from both companies.
The Smart Wi-Fi Retro Lamp can now be purchased in Brazilian retail with a suggested price of R $ 149.
It is worth remembering that the Smart House line already has, for example, the Smart Wi-Fi Video Doorphone, which was announced in July, and the Smart Wi-Fi Spot Lamp and Smart Plug Max Wi-Fi, which renewed the family of connected products in April. For more details on the products that make up the Positivo Casa Inteligente line, visit the company's official website at this link.