Samsung has just introduced the new Galaxy Fit 2 smart bracelet and the Galaxy Tab A7 tablet to the Brazilian market, with sales starting this Monday, September 28th.
"With Galaxy Tab A7 and Galaxy Fit2, we make the Galaxy Ecosystem even more complete and advanced, with devices that can make people's experiences more efficient and fun," announces Demetrius Oliveira, director of accessories, wearables and tablets at Samsung Brazil.
In an official note, Samsung says that "the launches stand out for their design and specifications that have been improved, such as more powerful batteries, larger screens and new features."
Galaxy Tab A7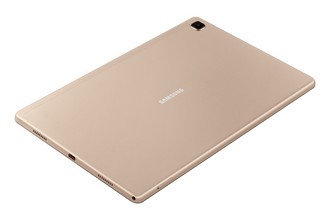 With a design similar to that of the Galaxy Tab S5e, the Tab A7 arrives with a metal and plastic body offering a symmetrical and thin edges screen, with a size of 10.4 inches and a 16: 9 aspect ratio.
The tablet has 3 GB of RAM and 64 GB of internal storage, with the front camera being repositioned so that users can take better advantage of the horizontal angle, "thinking of improving performance in video calls", says the company.
Samsung claims that, compared to the Tab A10.1, the new Tab A7 was 7% thinner and had a 14% increase in battery capacity, even delivering a larger screen.
The manufacturer also highlights the speaker system with four sound outputs spread across the tablet "for a cinema sound experience without worrying whether the device is being used vertically or horizontally", in addition to delivering superior quality thanks to technology Dolby Atmos.
Galaxy Fit 2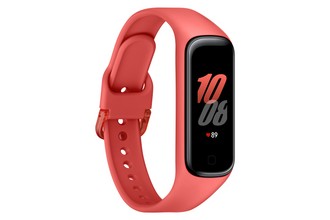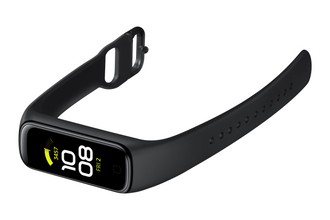 "Aimed at beginners in physical activities and people who are looking for a healthier routine", the Galaxy Fit 2 arrives in Brazil next to the Tab A7 and, according to Samsung, "stands out for three improved pillars in relation to the previous models: display design and usability, long battery life and health and well-being care. "
The smart bracelet is geared towards physical sports and features a black or red colored bracelet, 1.1 inch screen with 3D cut-out glass panel, enhanced brightness and 75 different screen displays to customize the interface according to the taste of the user.
According to the manufacturer, the Galaxy Fit 2 has a battery that supports up to 21 days away from the charger, has automatic detection of physical exercises (available in walking, running, functional training, walking simulators and rowing simulators), 90 exercises configurable by users , new feature Hand Wash which activates a countdown when detecting that hands are being washed.
The accessory also has protection against water up to 50 meters deep, heart rate sensor, music control, calendar and much more.
Prices and release date
Both products are available on the Brazilian market as of this Monday, September 28, and can be purchased on Samsung's official website or in partner stores. The suggested prices are:
Galaxy Fit 2 from R $ 379
Galaxy Tab A7 (Wi-Fi) see R $ 1,799
Galaxy Tab A7 (Wi-Fi + 4G) por R $ 1,999