A Nintendo announced that this Thursday, 1st. October, she will finally reveal the newest fighter from Super Smash Bros. Ultimate.
"The presentation will take about 3 minutes, followed by a brief message from director Masahiro Sakurai"
The revelation will be made at 11am (Brasília time).
This will be the second character in the new Season Pass, after My my of ARMS in June.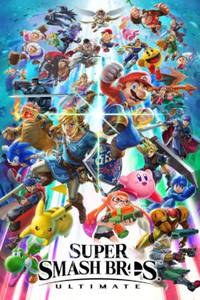 Launch

07.12.2018

Publisher

Nintendo

Developer

Nintendo