No one has more victories on the red surface in 2020 than Casper Ruud (21). A wild statistic can explain why he is so good with gravel underfoot.
When Ruud beat Ugo Humbert in Hamburg on Friday, it was the 21-year-old's 15th victory on a gravel surface in 2020. No one in the tennis circus has more victories on gravel during the calendar year 2020.
On the favorite deck, Ruud has this year won his first ATP tournament, lost one final and lost two semifinals. In one, he sometimes shocked world number one Novak Djokovic.
– He trains at (Rafael) Nadal's academy, and they have an equal way of playing. He plays with a lot of spin, and his forehand is really impressive, Djokovic said after the match.
also read
Djokovic compares Ruud with Nadal: – It was a tough match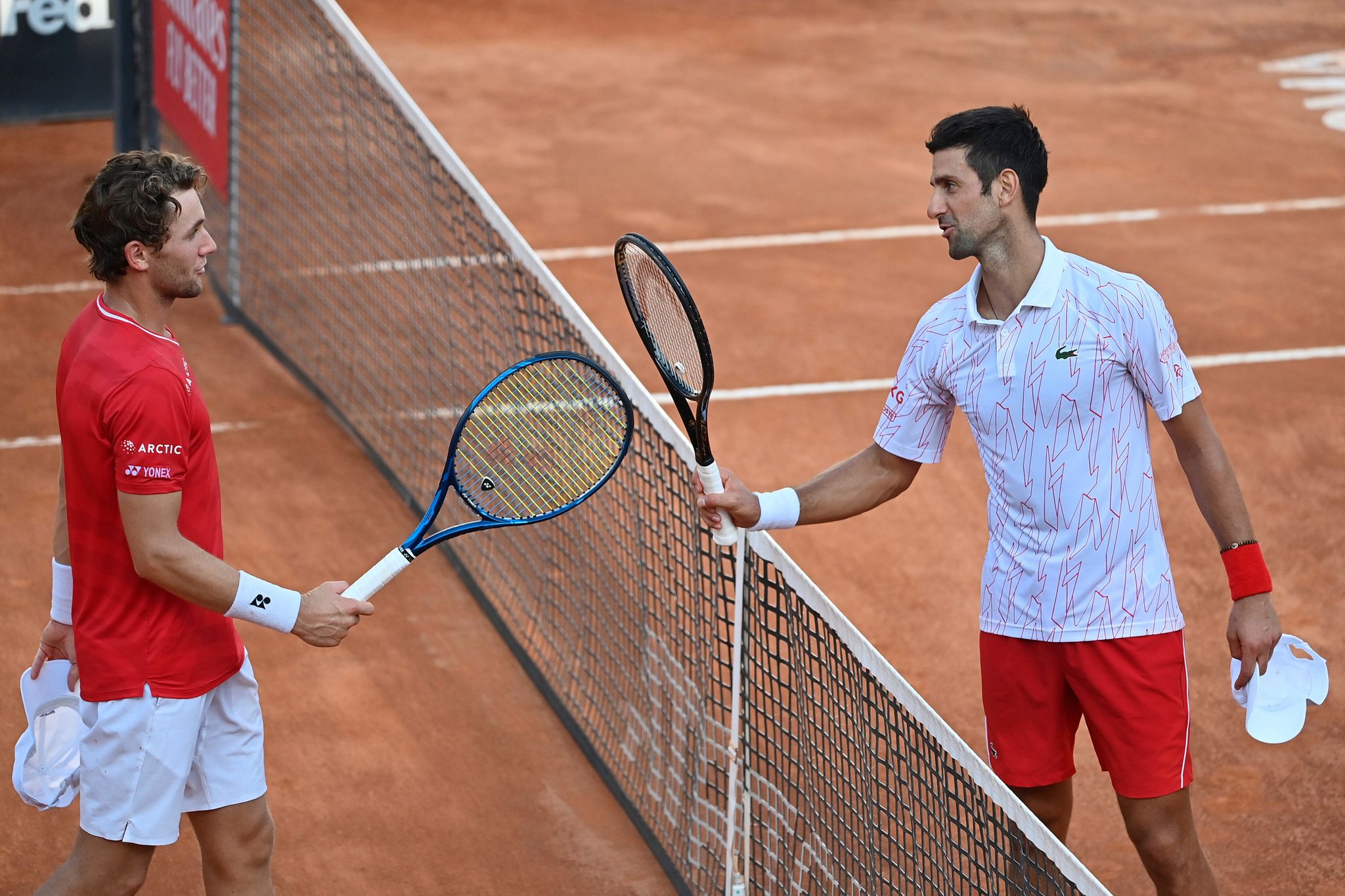 Who will succeed Nadal?
Djokovic is not the only one who has compared the Norwegian to his training and sparring partner Nadal.
Nadal has been the "King of Gravel" for 15 years, since winning his first title at the French Open. Last year he took his 12th victory in Paris and became the most winning player of a single edition of the four Grand Slam tournaments.
Now Nadal has reached the age of 34. He is still the gravel king, but the question is who will be the heir.
– As of now, Dominic Thiem (27) is probably the crown prince. But when it comes to the younger boys, it is Christian Garin (24) and Casper Ruud who can be dominant on that surface in the future, says Eurosport commentator Sverre Krogh Sundbø.
Thiem has met Nadal in the final of the French Open two years in a row. Both times it has ended in losses, and Thiem has developed more towards becoming an all-rounder. Ruud himself is also aware that there is a vacancy as the next gravel king.
– I think there are good opportunities for me to do well on gravel for hopefully 15 years because none of the new ones, with the exception of Thiem, who is a little older, have done so incredibly well on gravel yet. I think there may be a vacancy to be the next "gravel guy", Ruud said in an interview with the ATP tour last year.
In the time since, Ruud has shown that he is ready to fight for the title.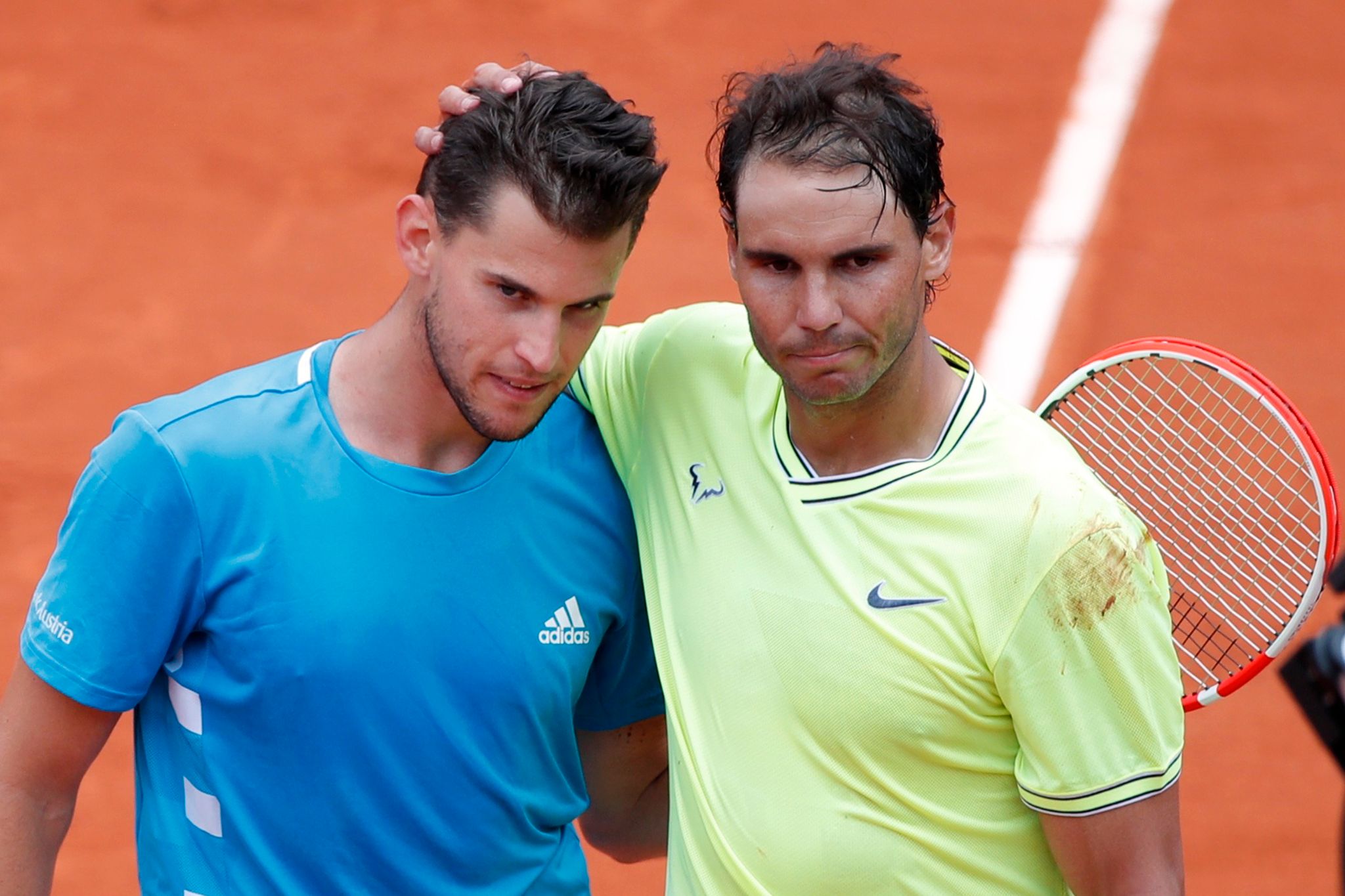 How to become a gravel expert?
In tennis, there are three surfaces to play on: gravel, hardcourt and grass. On the gravel, the ball will move more slowly than it does on the hard court, but it will bounce more in return.
Therefore, there are two key elements one must master to play well on the gravel.
1. One must develop "spin" in one's strokes. This means that you must hit the ball in such a way that it rotates as many times as possible around its own axis before it hits the ground. Then the ball will shoot speed after hitting the gravel and preferably also bounce more.
2. You must have an extremely good footwork, so that you can return the ball that bounces up towards you. On gravel, the ball will often bounce higher than on hardcourt, therefore you will often have to hit the ball from a higher position when playing on the gravel.
These are also the main elements that have made Nadal dominate the gravel track for 15 years. Due to Nadal's huge top spin, Roger Federer actually started playing with a bigger racket to be able to hit the ball that bounced everywhere when he played against Nadal.
also read
Casper Ruud before big tournament: – Hope to be ready for everything
Why is Ruud so good at gravel?
Now there is a new prince of spin in the tennis circus. In recent weeks, Ruud has at times had up to 65 rotations per second. Against Djokovic he had an average of 56 rotations per second on the ball, Djokovic had in comparison only 47. Only Nadal can point to similar numbers as Ruud.
– These are completely wild numbers. You can be a little fooled by the game when you watch it on TV. It may seem like it's going slow, but a lot of the power goes to getting rotation in the ball rather than speed. It is much more difficult to play against than you get the impression of, says Sundbø.
To understand how much Ruud's balls actually spin, one can imagine looking into a washing machine. Most machines will have a rotational speed of 1400-1600 revolutions per minute. Ruud's tennis balls rotate well over twice as fast.
This will make the ball's ball field more difficult for the opponent to read when it hits the gravel on the other side.
– There are a lot of hobby tennis players who have wondered why all opponents play badly against Nadal. It is because the style of play gives the opponent problems, and that is how Ruud also plays, Sundbø explains.
In addition to this, the slower game of gravel means that Ruud gets to use his best stroke with a quick footwork.
– He has a much stronger forehand than backhand. On the gravel, he gets a little better time to get in position, Sundbø says.
What can we expect in the French Open?
In the first round, Ruud meets Japanese Yuichi Sugita, who is ranked number 93 in the world. Ruud, on the other hand, enters the tournament as number 25 on the ATP rankings.
Several have predicted that Ruud is now capable of reaching the quarterfinals of the French Open, but the setup means that in a possible third round he will most likely meet Dominic Thiem.
In that case, it will be one of many future gravel settlements between two of the leading candidates to take over Nadal's throne as King of Gravel.
Ruud – Sugita will be shown on Eurosport on Monday from approx. 14.30.