ABOUT FOOTBALL: Did Norway's national team manager arrive late to the party, or was he just in time?
ULLEVAAL STADIUM: An emotion has crept in with Lars Lagerbäck. It may not be so abnormal for a 72-year-old full-time job. But the Swede wished he was younger.
He spoke with assistant Per Joar Hansen about it ahead of Monday's press conference. They were to present the squad for the most important international match in five years. You do not have to have a lot of insight into football to see that the Swede has a squad with great potential.
He sees a team that can play for the national team for ten years. Already now many of them are at a very high level.
– In a few years, it can look very good for the Norwegian national team, Lagerbäck said.
He would very much like to have been part of that ascent himself.
– But I'm out too late, as usual, he said and chuckled.
Now he will stay for at least two more years. The contract extends to the World Cup. The big question is whether Lagerbäck is still out in time.
For right now, it is not "in a few years" that applies. Nor the Advent championship in Qatar in 2022.
For the next ten days, nothing but the road to the European Championships next summer matters. To get there, Norway must beat Serbia next Thursday. If they succeed, Israel or Scotland will be the last hurdle in November.
Football Norway has been waiting for a men's championship since 2000.
also read
Hauge in the heat of Lagerbäck – can make his debut against Serbia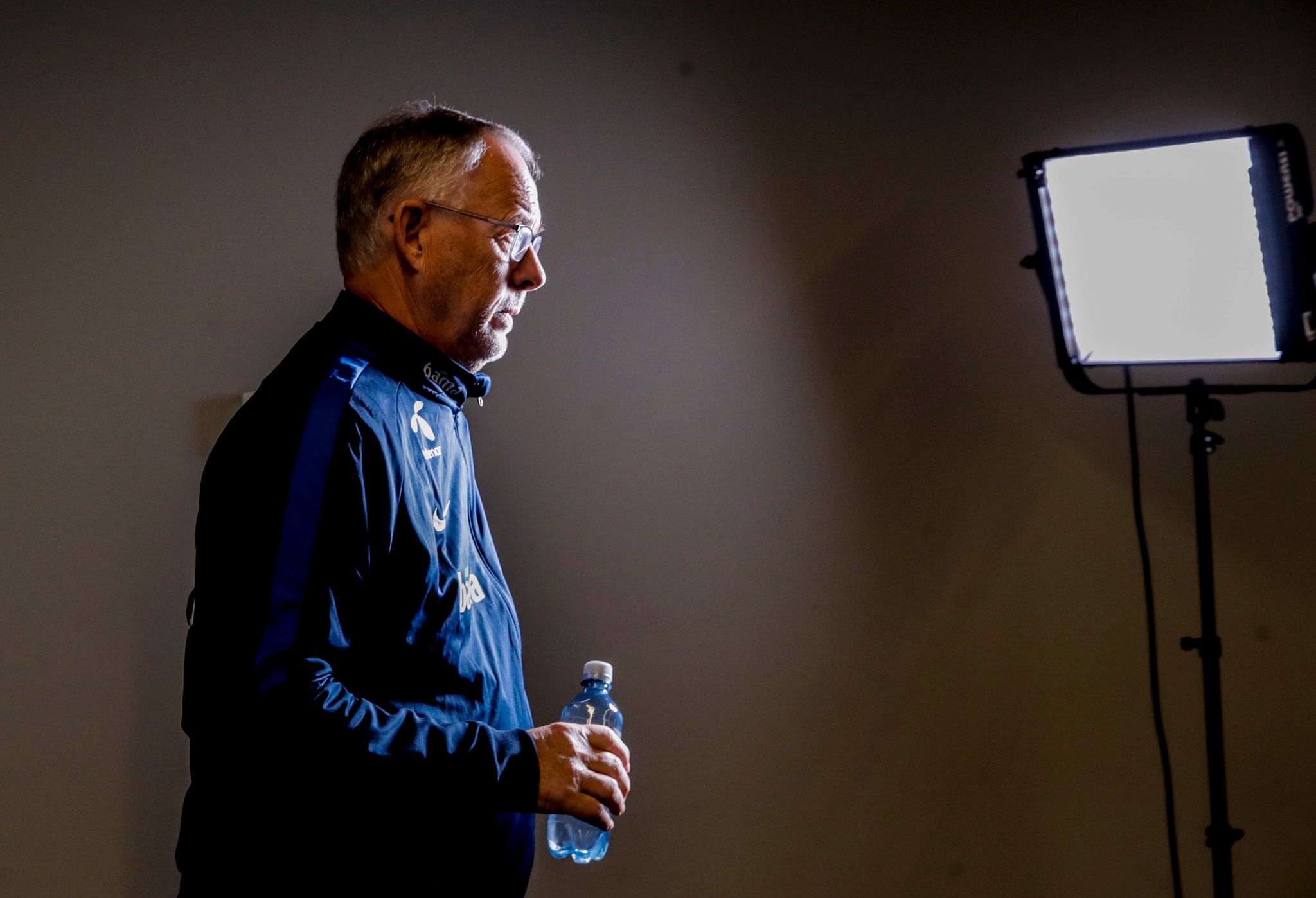 Finally, he was good enough
It was when asked about a 1999 model that Lagerbäck began to talk about the future. When the various layers came up on the big screen, one selected was presented without a picture.
Jens Petter Hauge has not had time to be portrayed by the Football Association's photographer. But he has managed to present himself to the whole of Football Norway.
Last week he also introduced himself to Football Europe. Dream goals and goal-scoring passing at the San Siro ensured that. After the Europa League qualifier, it emerged that AC Milan has followed the northerner for a long time.
Hauge was on the big club's block long before he rode a carousel with Italian defenders. A transfer to a major European club is expected shortly.
Now the 20-year-old was also good enough for Lagerbäck. He was not before the September matches against Austria and Northern Ireland.
It is especially the dribbler's characteristics one on one that impress the Swede. 14 goals and eight goal-scoring assists is Hauge's result after 18 league games. Lagerbäck does not have many such players. He likes the winger's X-factor.
When Bodø / Glimt was reduced to 10 men against Vålerenga on Sunday, he also saw the Eliteserien's biggest attraction act disciplined in a 4-4-1 formation. Such things a national team manager finds pleasure in.
also read
Lagerbäck reacts to filming and poor judging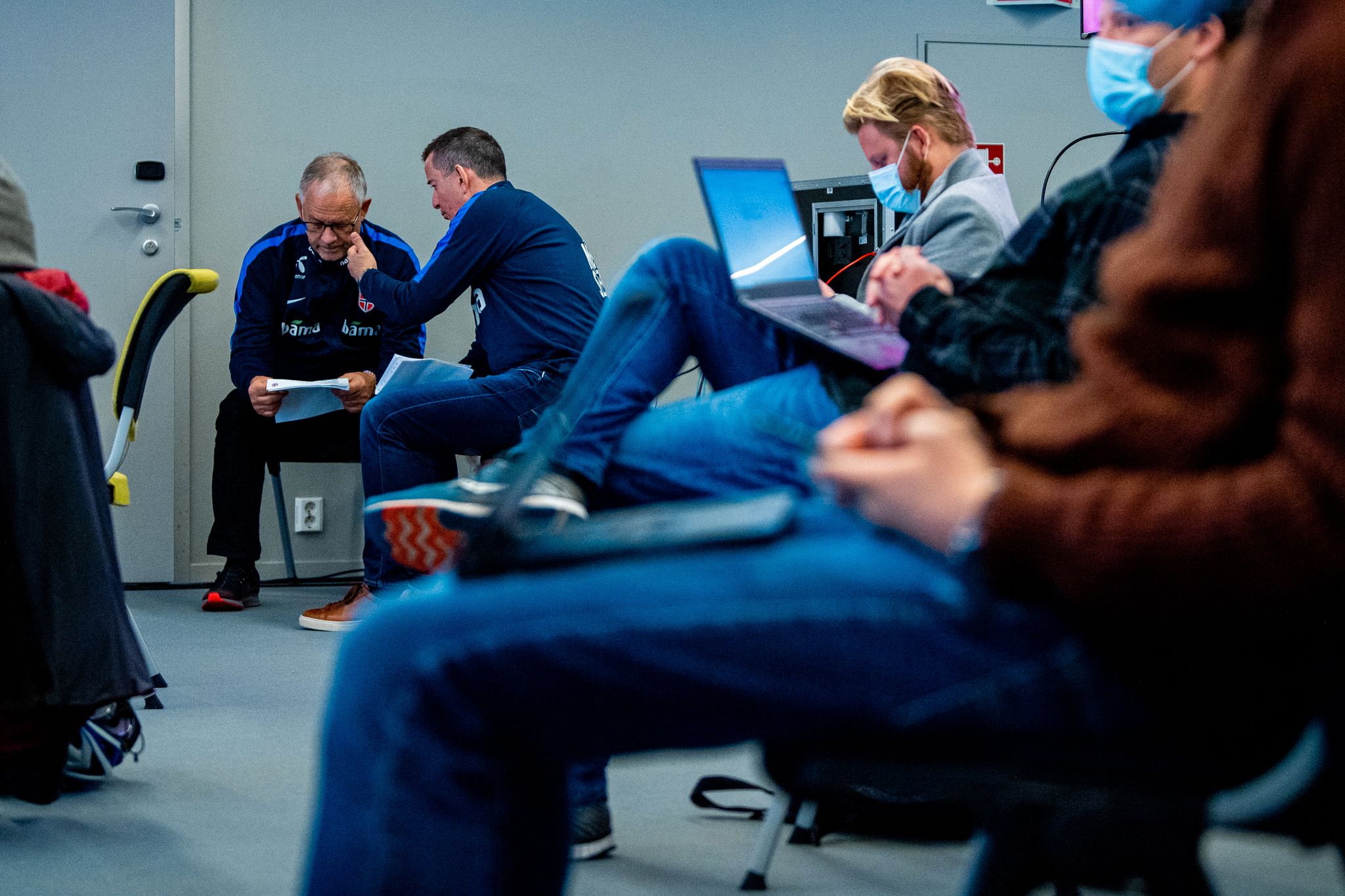 Three matches in seven days
Hauge will now offer offensive shooting together with Martin Ødegaard (21) from Real Madrid, Borussia Dortmund's Erling Braut Haaland (20), Alexander Sørloth (24) from RB Leipzig and Joshua King (28) in search of a new top club.
It has been a long time since Norway had such a series of attacks.
Lagerbäck gave Hauge very bad odds considering the starting place against Serbia. Such matches are often not the occasion for national team debuts. The Swede probably prefers the left wing to Mohamed Elyounoussi or Stefan Johansen.
Maybe he needs Hauge's top skills in the last quarter. And should he not, there are only two rest days between three Ullevaal matches. The Nations League matches against Romania and Northern Ireland are probably better for young men without national team experience.
But right now, those settlements are completely overshadowed by the Serbia match.
also read
Henriksen justifies the RBK election: – The family had a big role in this
Another debutant
Lagerbäck described the condition in midfield as "pretty good". Mathias Normann (24) and Sander Berge (22) play regularly in Russian and English top football.
Markus Henriksen has also finally found a new club and returns home to Rosenborg. Maybe the Trøndelag man will come to the national team gathering with combat training in his body. Exactly that has not been normal in recent years.
In the defense, there was also room for another debutant of 20 years. Leo Skiri Østigård is a future stopper giant, many hope.
It is easy to agree with Lagerbäck. This can be good for Norway. The question is whether it will be time for a 72-year-old national team manager.