The national team legend cheered when she received the offer.
Flint's elite handball coach sat in the car outside the family's house in Tønsberg. She had heard the ringing on her cell phone. The women's national team coach Thorir Hergeirsson wanted to talk to her.
There could have been so much. She was also the coach of a youth national team and at Wang Toppidrettsgymnas in her hometown. But exactly the message she saw on the phone should open up for so much more.
For many years, Hergeirsson has led a national team that has achieved great triumphs. Larsen has that too. She is legendary, to use an adjective that is not attached to so many. With Olympic, World Cup, European Championship gold and victory in the Champions League, that label is inside.
Now Hergeirsson wanted a yes.
also read
The Handball Association gives up to one million kroner in support of the Vipers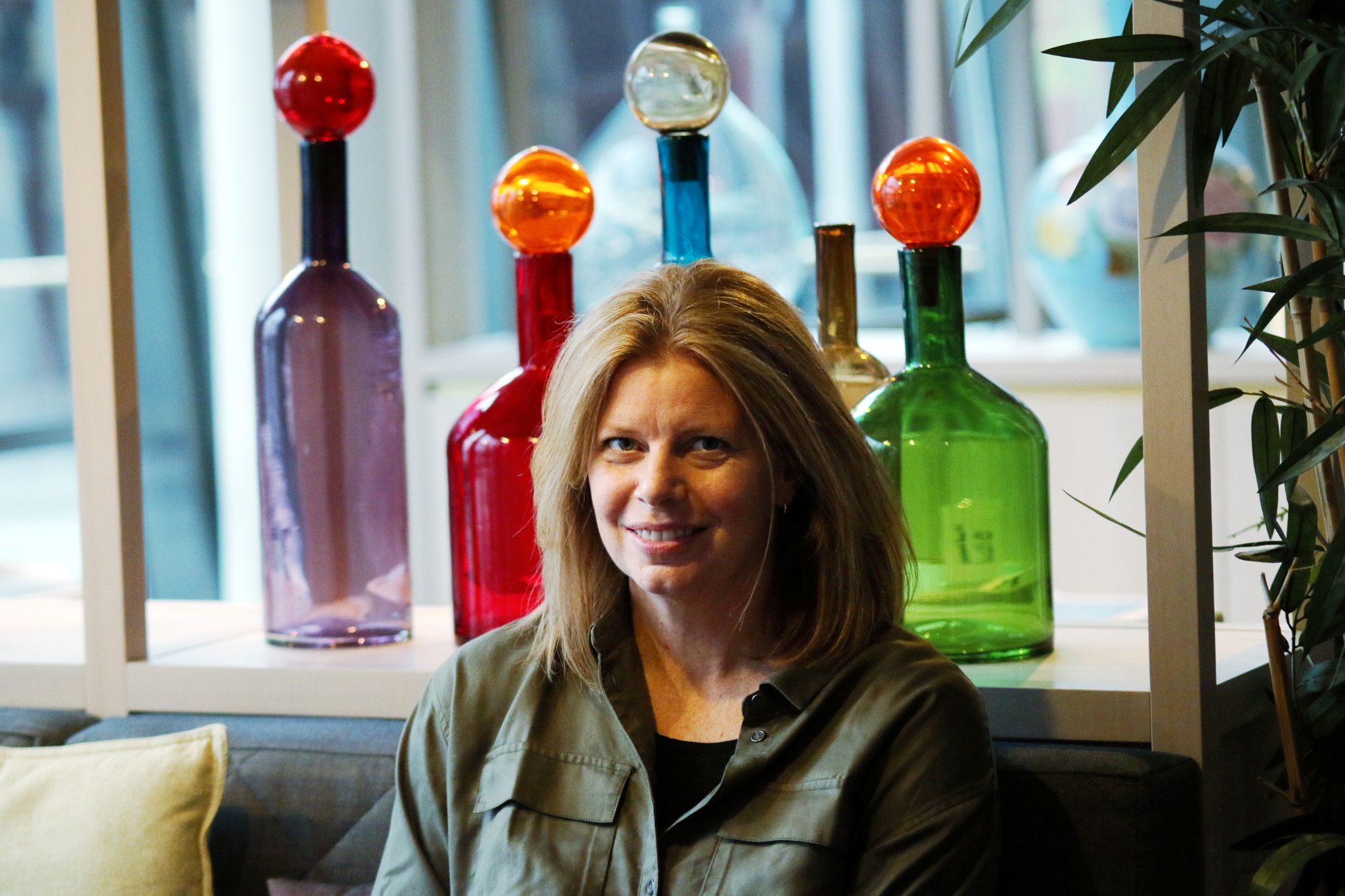 Was never in doubt
The Icelander walked around the porridge at the beginning of the conversation. What were her future plans and ambitions? Soon he got to the point. Would Tonje join the national team with him and goalkeeping coach Mats Olsson?
Vestfoldingen cheered. The confirmation was loose. The desire was great.
On Monday, Tonje Larsen met the national team gang for the very first time in Denmark. Norway will play in the Golden League, a tournament with coronary restrictions.
The 45-year-old was recently at Hergeirsson's home in Klepp. Plans have been made for the tournament and what will come afterwards.
also read
The European Handball Championship for women is played in Trondheim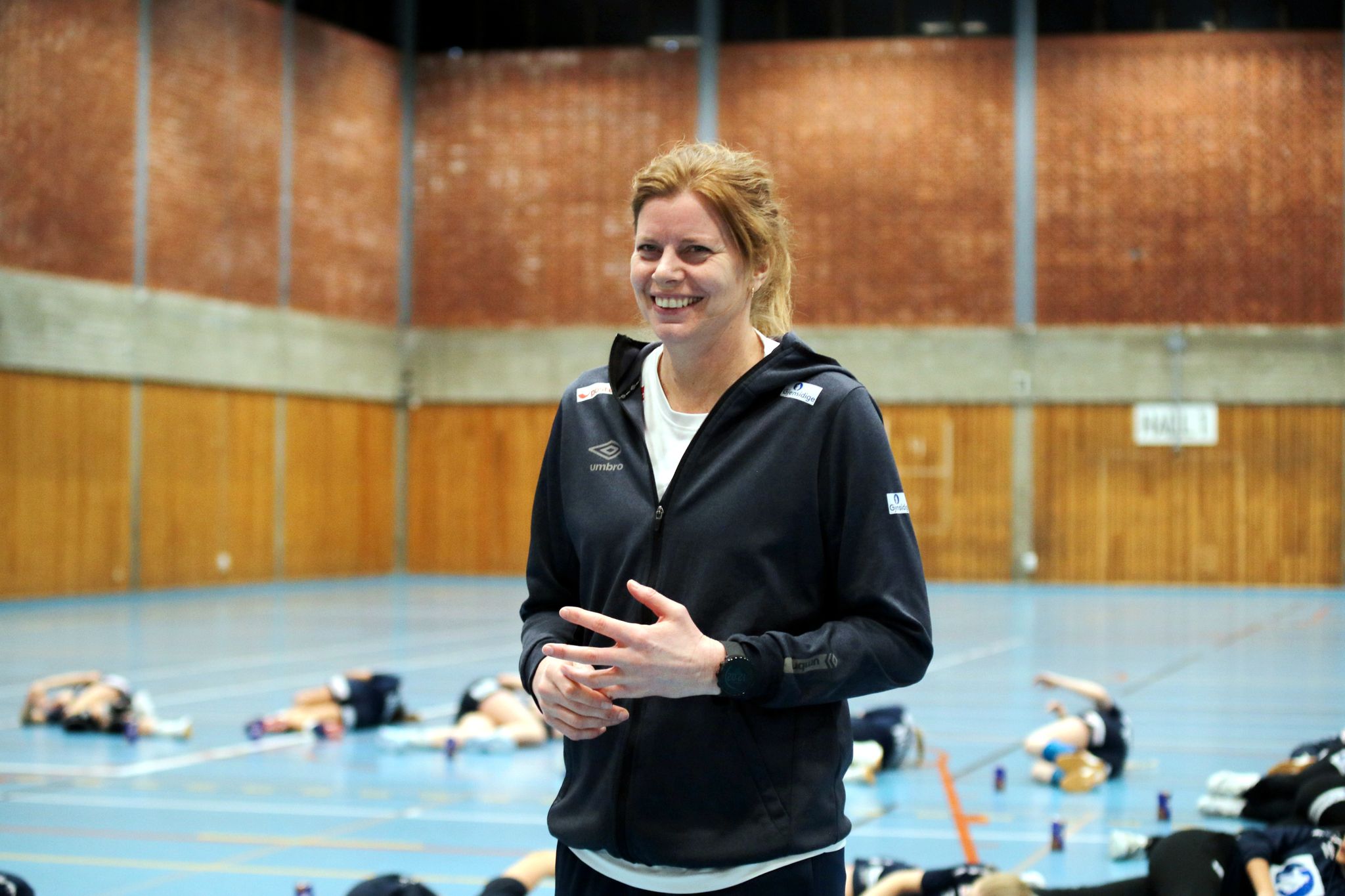 The friendly creature can tell from
– Tonje has many qualities that I do not have, such as that she has been a national team player, says Hergeirsson.
He had no doubt that she would fit in after Mia Hermansson Högdahl became coach of a younger national team. Her daughter, Moa, is in the national team squad. That combination became difficult.
The "replacement" also has a lot to risk. The manager himself believes the coaching team's new member is in "colossal, great development".
The 56-year-old is convinced that in a women's national team it is important to have a woman on the coaching side. And he sees Larsen as professionally skilled, with lots of player experience.
– In addition, she has a good eye for detail in both defense and attack. And then she has a friendly nature and good tone with the players. I can be hot-tempered and a firefighter. Tonje is a little more stable, one that can calm down. And she dares to speak out if necessary.
Tonje Larsen agrees with the latter. But she does not raise her voice in distress.
See photo gallery from Larsen's career:
Larvik's head coach Tor Odvar Moen (right) and Larvik's assistant coach Tonje Larsen during the warm – up for a cup match in handball for women in Nadderud Arena.
1 of 13Nesvold, Jon Olav / NTB scanpix
Started his career in goal
Vestfoldingen has experience from several roles. In the team photo in the local club Tønsberg Turn, the young girl sits on her knees with the others. "Tonje" is written in large letters on the sweater. She was a goalkeeper, but not only that. She was taller than the others.
She was always the tallest in the class, she had more centimeters than the teacher in primary school. 185 cm should be an advantage on the handball court.
Her grandfather made a handball goal for her in the garden, and yet:
– I was bored in the handball goal. Especially when my team was on the attack, she remembers.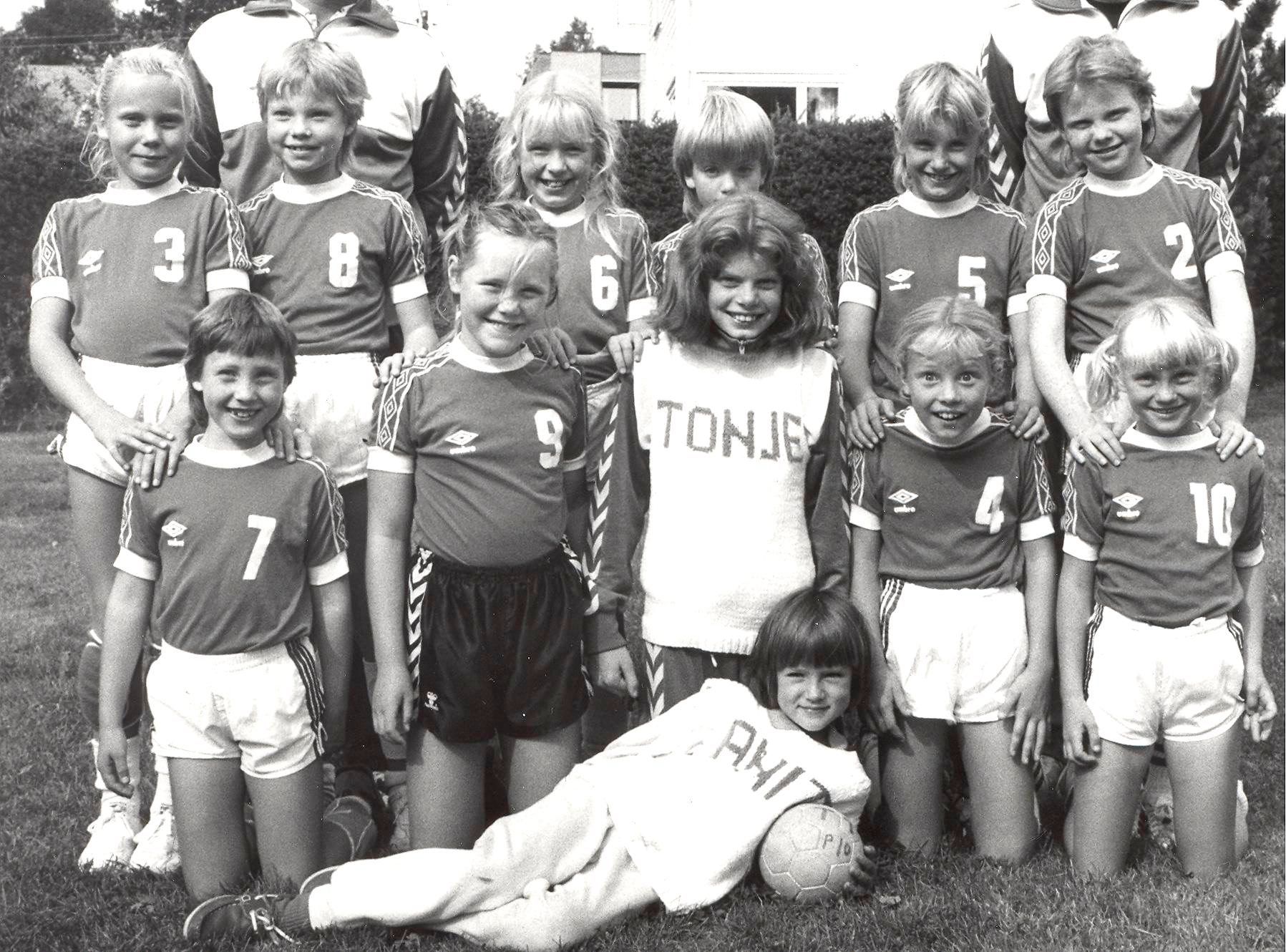 The Chief of Defense takes the job
Tonje Larsen knows that she, as the youngest in the coaching trio, has a lot to contribute. Not least in the defense work. She herself was Norway's Chief of Defense for many years.
– It will be the main focus going forward. We want to rise as a defense team and become more stable. In the last year, the attacking game to Norway has been better than the defensive game. It has actually been the opposite for many years. That is why we have to work with the back rows, she says.
The former full-back has over the years played with and against the vast majority who will be in action for Norway, except for the very youngest.
And with the European Championships at home in mind, there is a lot to be done.
– We have little time, she admits.
also read
Approaching solution for test marathon in the European Handball Championship in Norway: Several thousand samples must be analyzed
Gets even more time for handball
The coaching team emphasizes building up to what awaits in December in Trondheim. Larsen himself has three European Championship golds.
– Now you have become a full-time coach. What does that mean?
– First and foremost that I get more time to watch handball matches. I love it, she laughs.
Her thoughts go back to her young years when she was inspired by Norway's national team, which broke through in 1986. Then with a bronze medal in the World Cup.
The eleven-year-old recorded everything from TV and was a diligent user of VHS cassettes. She pretended to be different players and imitated the stars.
There have not been fewer clips to study in recent years. Now more systematically. She is looking for details that can be improved.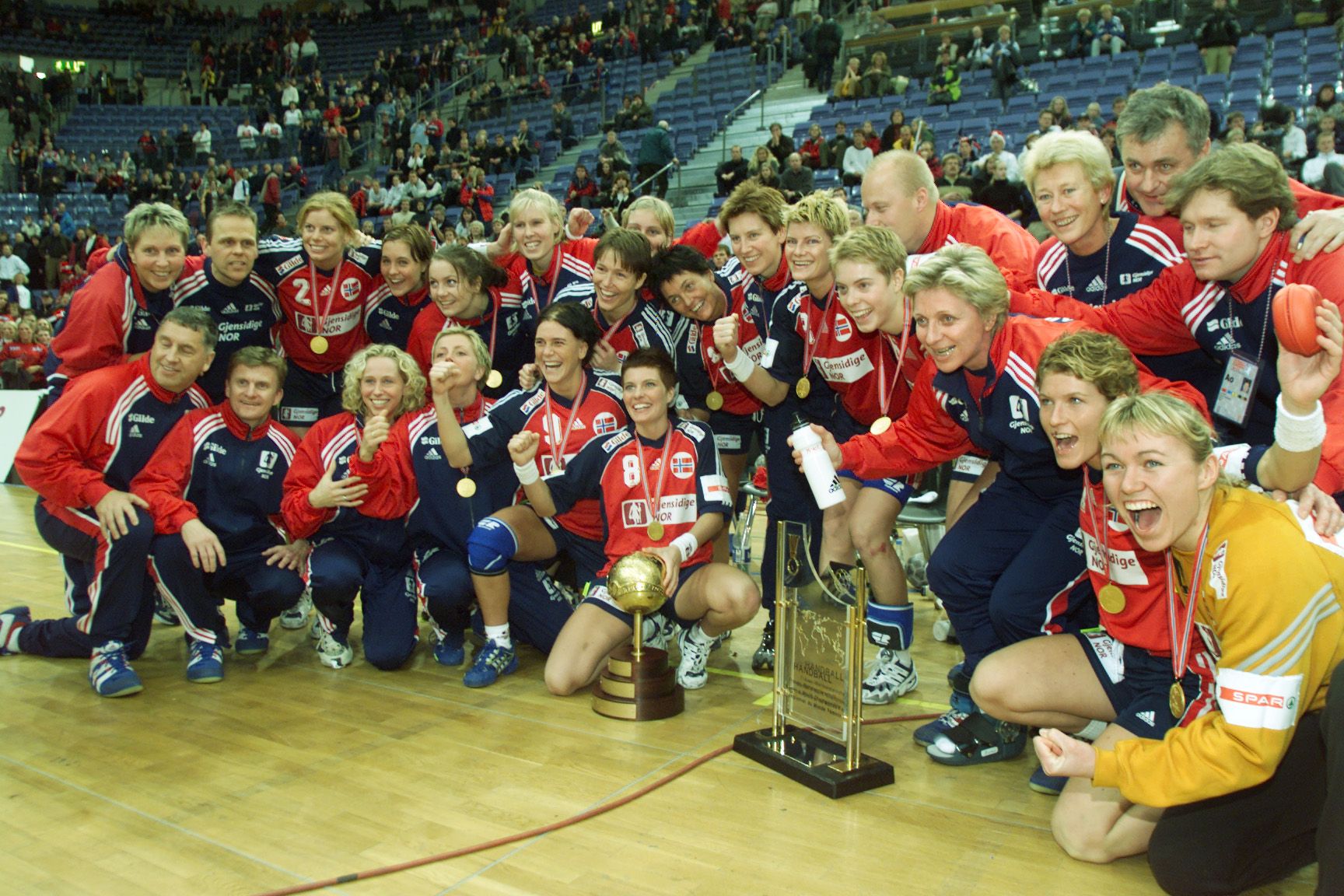 Experience from three national team coaches
In the national team period from 1992 to 2010, Larsen experienced having three bosses:
National team coach 1: Sven Tore Jacobsen called for tall players with big hands. Larsen submitted an application and came along.
– Sven-Tore was fun, innovative and demanding. I realized that there is not just one solution.
As a coach, she has taken that with her further.
National team coach 2: When Marit Breivik took over the national team, Larsen had already had her as club coach in Larvik.
– She gave a lot of responsibility to the players. Marit was concerned about the people in the team and that there had to be interaction and dynamism for us to perform.
If there is one thing she has lived up to as a coach, it is precisely this.
National team coach 3: Thorir Hergeirsson stood for much of the same as Breivik, but had more temperament.
– He is curious and is constantly looking for new impulses to develop and the team.
Larsen likes that attitude and hopes that she has it herself.
also read
Vipers profile critical of the money gap in handball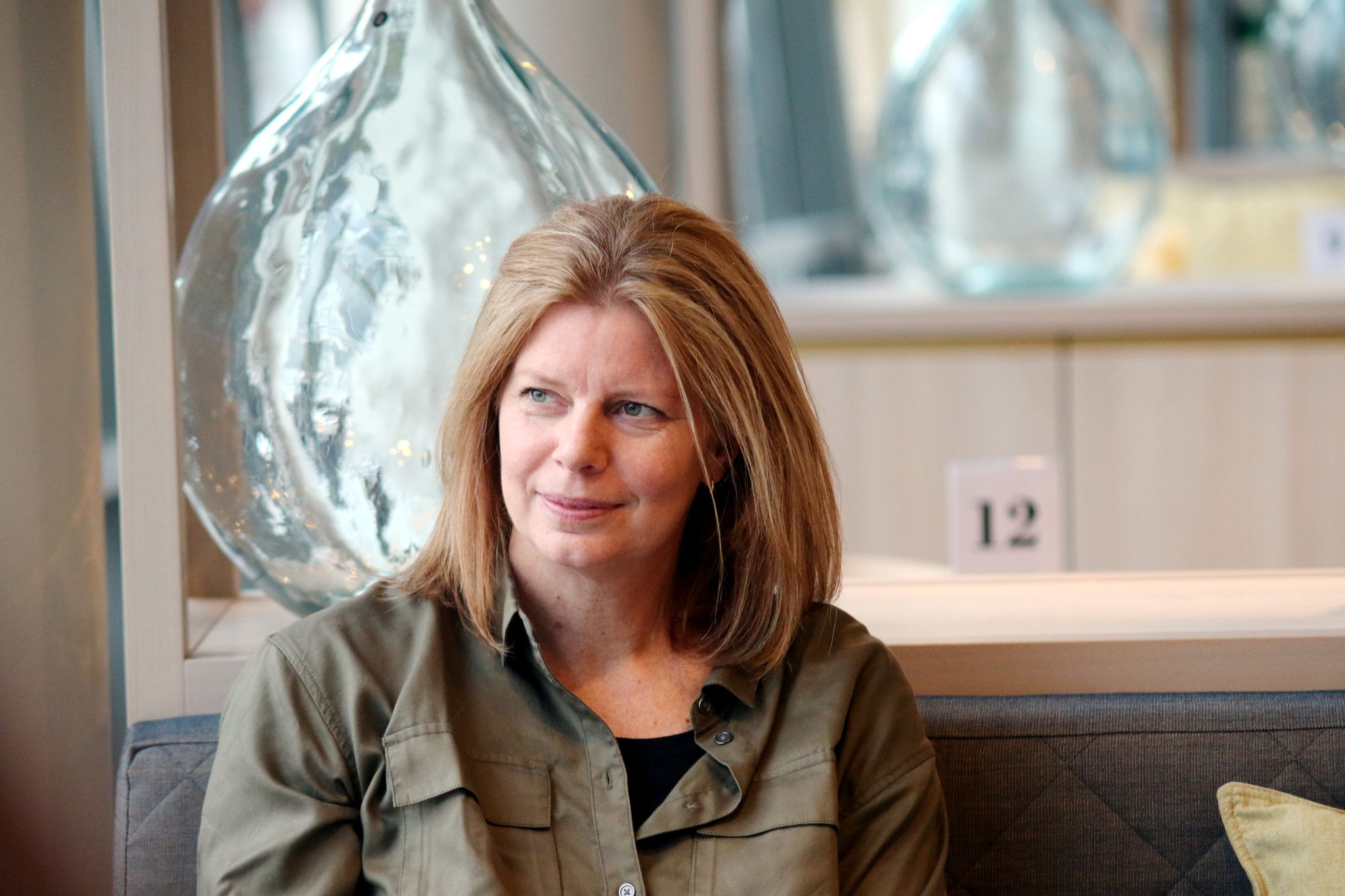 Lots to grab
Now she is ready to fight. Now it is the national team that applies. Exciting tasks await. It will probably be the Olympics in Tokyo this summer.
Neither of the two daughters, aged six and ten, have become handball players. Dancing is more fun. And in addition football for the oldest. Mom is primarily concerned that they should find something they can have fun with.
– Besides everything I got with me in handball, the joy of sports is one of the things that meant the most. I hope they experience it too.