Hydrogenpro is investing heavily in the development of hydrogen production facilities, with Mitsubishi on the team. – It is a fantastic market, and a fantastic interest, says CEO Mårten Lunde.
Published:
On Wednesday, store owner Richard Espeseth rang the stock market bell for Hydrogenpro, which is listed on Merkur Market. This is the tenth green company to be listed on the Oslo Stock Exchange this year.
Prior to the listing, the company raised NOK 550 million by issuing new shares at a subscription price of NOK 22.30. The share price was up to NOK 38 at the opening on Wednesday, but later decreased to NOK 33.
This resulted in a solid paper gain for Espeseth and the other owners in the company, including Sissener AS and DNB Asset Management.
Hydrogenpro is investing in the development of electrolysis plants that use electricity to produce hydrogen, and has acquired Mitsubishi Heavy Industries as owner and industrial partner.
Now the company will build up the organization and prepare larger projects.
also read
Solid paper gain for Hydrogenpro owner: – It is above all expectations
Hydrogenpro ends up in the middle of a wave of green listings on Merkur Market. CEO Mårten Lunde says that the listing has taken place at record speed.
– It is because it is a fantastic market, and a fantastic interest in companies like us, Lunde told E24 just after the listing on Wednesday.
– And then there is the fact that we need capital. We have raised more money than we expected to do, so now we have the capital to realize our plans in the short and medium term. This takes us a good step forward, he says.
As a supplier of electrolysis plants, Hydrogenpro is in the same industry as the stock exchange favorite Nel. However, Lunde does not think they will run into each other's legs.
– I think we and Nel and other companies in this industry primarily compete with hydrogen produced from fossil sources, he says.
Hydrogenpro will do this
The company has no plans to produce its own electrolysers, as Nel does. Instead, Hydrogenpro invests in designing and building larger plants for hydrogen production on behalf of other players.
– Hydrogenpro will develop the facilities, and then they will be taken over by energy companies or industrial players. Then we move on to the next project, says chairman of the board Walter Qvam in Hydrogenpro to E24.
– The new thing now is that large industrial plants will be developed that produce much more hydrogen than we have looked forward to so far. There is an enormous competence in designing and building such facilities, in terms of safety and management, and making everything talk to each other. That is the core competence in Hydrogenpro, he says.
– How are you going to be better able to do that than other major players who are investing now?
– There will be competition. But the fact that this gang has reached where we are today, and is on four huge contracts, is due to expertise, says Qvam.
also read
Break debut for hydrogen company on the Oslo Stock Exchange
Great opportunities in Europe
The EU has launched a huge investment in hydrogen. Germany and Spain will spend nine billion euros each on hydrogen, and France seven billion euros.
It provides business opportunities, but it probably also means that large industrial players such as Siemens and ThyssenKrupp will step up their ambitions in hydrogen. Hydrogenpro aims to be out early to gain market share.
– If we can be the first to deliver the large facilities, then we get the benefit of it. Then we have taken a very important position, says Lunde.
also read
Norwegian investors plow billions into the "new economy": – The market is a flock of sheep
Most hydrogen today is produced from gas, with large climate emissions. Through electrolysis with renewable energy, the hydrogen becomes emission-free. However, so-called green hydrogen is still more expensive to produce than gray hydrogen (from gas), according to Rystad Energy.
– It depends in particular on what kind of electricity price you can include in the project. Up to 85 percent of the price of hydrogen depends on the price of power, says Lunde.
– But we are approaching a point where this is competitive. This is due to the price development of renewables, and the technology development within electrolysers where we produce more hydrogen for every kilowatt hour, he says.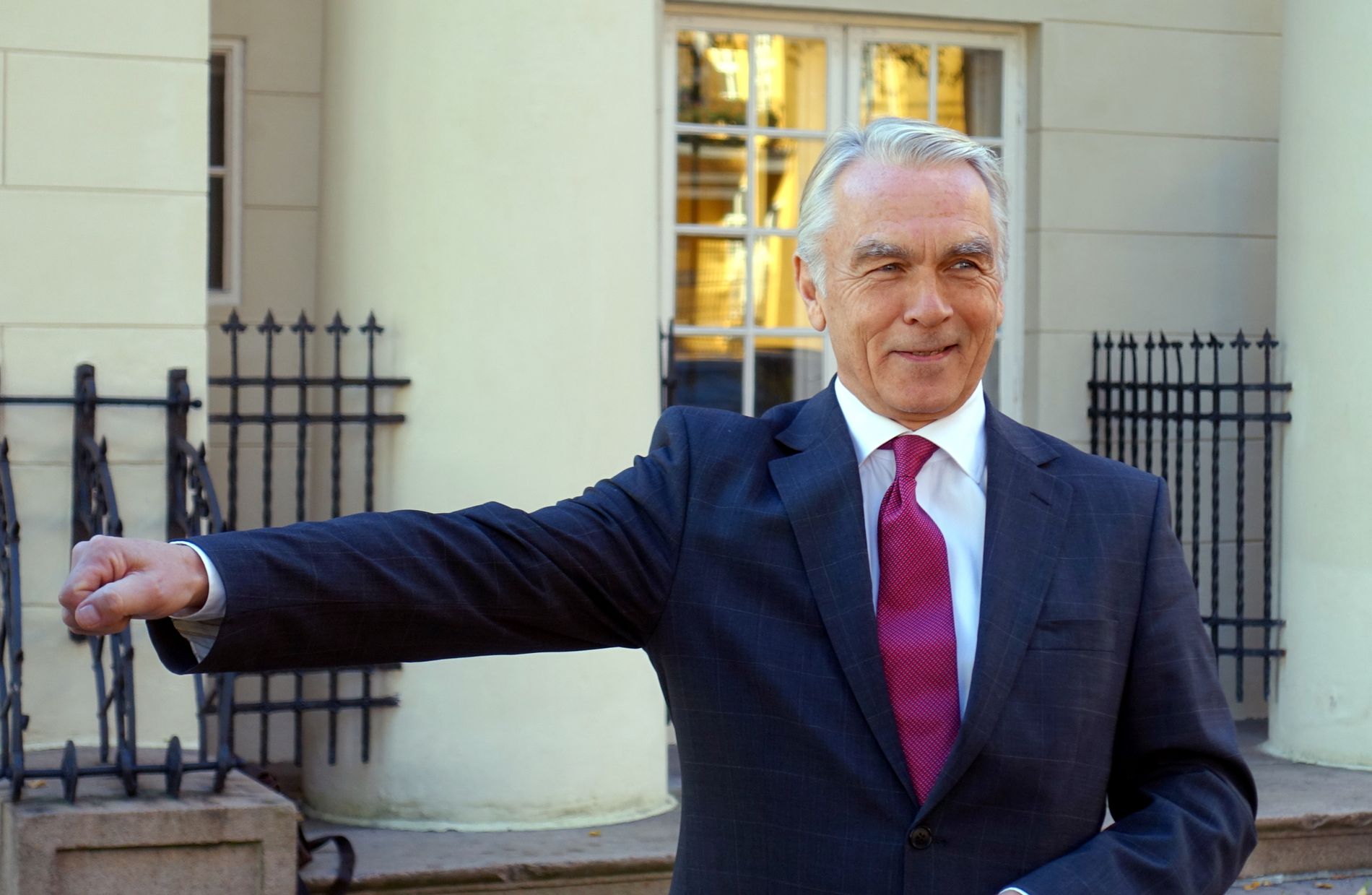 Has several agreements
Hydrogenpro has agreements to build production facilities in France for the company H2V, and in the US the company has an agreement with Mitsubishi for a pilot of an electrolyser of 11 megawatts, and with a company called DG Fuels which is looking at combining hydrogen and CO2 and make synthetic fuel.
– Our five megawatt electrolyzer is a commercial product that is delivered in several variants in China, and in a plant in Finland. The future will be that you supply more electrolysers in larger projects, which function as separate factory plants, says Lunde.
– We have a pilot project with an electrolyzer of 11 megawatts that is under development in the USA. As I know the United States, what is delivered today is far too small. We have been commissioned by Mitsubishi Power in the USA to develop this larger unit. They are big on coal and gas in the US, but are now investing in hydrogen, he says.
He believes Mitsubishi can help Hydrogenpro build a good supply chain quickly and give them the opportunity to set the pace much more than the company could have done alone.
– There is tremendous project activity and a lot of dynamism in the portfolio. Now the big oil giants are also coming and will start projects. I think the trend we are seeing in hydrogen now is irreversible, says Lunde.
also read
That is why Mitsubishi invested in stock market-ready Hydrogenpro