THE SPORTS COLLEGE (VG) Amalie Iuel (26) admits that she finds it "awkward" when she occasionally experiences being the object of envy for the position she has as Karsten Warholm's longtime training partner.
– Without going into details regarding special events, one experiences now and then that not everyone treats each other success. I think that's a bit awkward. I think we are all on the same team, and then it is sad that someone does not want you your best, she answers questions if she has felt any kind of envy – including in connection with the Athletics National Championships in Bergen a month ago .
Then she became acquainted with criticism directed at her because she allegedly "did not" run the qualifying heat for the 400 meter hurdles at Fana Stadium. The truth is that the organizer did not allow her to do so for the sake of infection control.
also read
Flight trouble for Amalie Iuel before the Diamond League in Rome: – Of course awkward
Amalie Iuel came to Bergen from a Diamond League tournament in Rome – together with Karsten Warholm and coach Leif Olav Alnes – too late to start the qualifying heat with regard to the championship's quarantine provision.
However, Leif Olav Alnes took Amalie Iuel from their "isolation cabin" to the stadium with the intention that she would run the qualifier, to put the case to death – but the organizer stood his ground and maintained the refusal to start.
also read
The athletics stars receive special treatment in the National Championships
She won the final in the 400 meter hurdles, the relay with her club team Tjalve and was awarded the King's Cup together with Jakob Ingebrigtsen.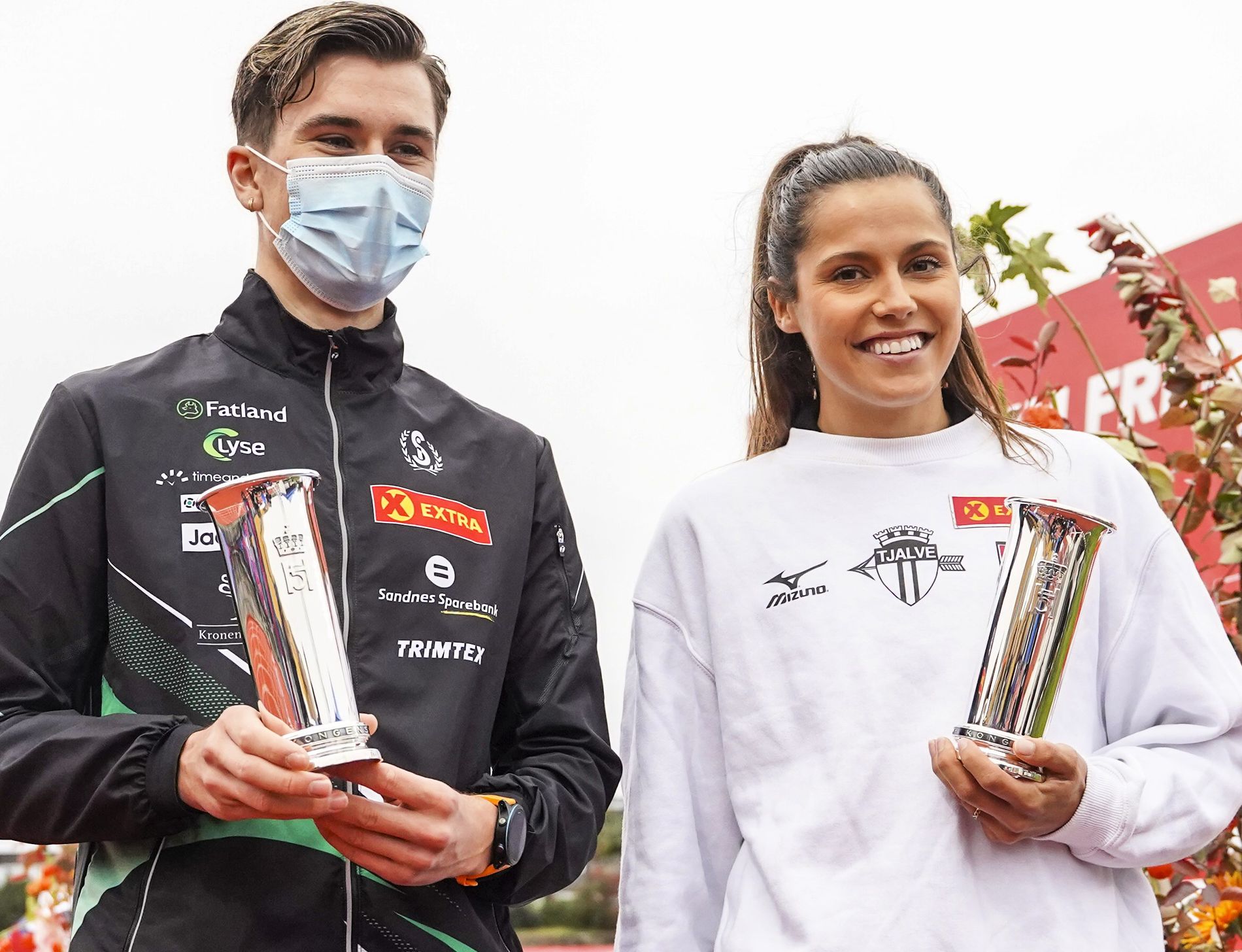 – Do you get upset when that happens?
– Yes – or disappointed. I think we really should be better, play each other better and cheer on each other. Have better unity that way. I think we can work with that, absolutely, answers Amalie Iuel – blue-frozen on the lips after several hours out in the cold in connection with the athletics association's media and market days.
Last autumn, she set a Norwegian record (54.72) in the 400 meter hurdles during the World Athletics Championships in Doha. She is number 14 on the World Athletics (International Athletics Federation) ranking and has this year's seventh best time in the world.
also read
Iuel turned off social media after the dream race
At the European Athletics Championships in Amsterdam just over six years ago, she achieved the same result as Karsten Warholm: 6th place. Before the 2016 Olympics a few weeks later, Leif Olav Alnes said yes to the Olympic Summit's question of whether he, in addition to Warholm, could "take care of" Iuel during the Rio Games. She then studied and competed for a university in the United States.
A few minutes before leaving the Olympics, Amalie Iuel found the "courage" to ask Alnes – "stuttering and stammering" – if they could continue the collaboration. He answered by asking if she wanted to pick from his a la carte offer or wanted a "full menu" with Karsten Warholm. She said yes to the latter and began to fully supply herself with it when she finally returned home from the United States three-quarters of a year later.
also read
Warholm: No to new "Karsten and Leif" season
When asked if she is now jealous of Karsten Warholm, based on the fact that they were equal in terms of results in the European Championships in the summer of 2016, she answers no.
– I would rather say that he is a "sick" inspiration and that it is very motivating to see that someone from little Norway can achieve such results. The fact that I am in the same environment shows that there are opportunities for me as well. But I can not sit here and say that I will have the same progress as Karsten, says Amalie Iuel.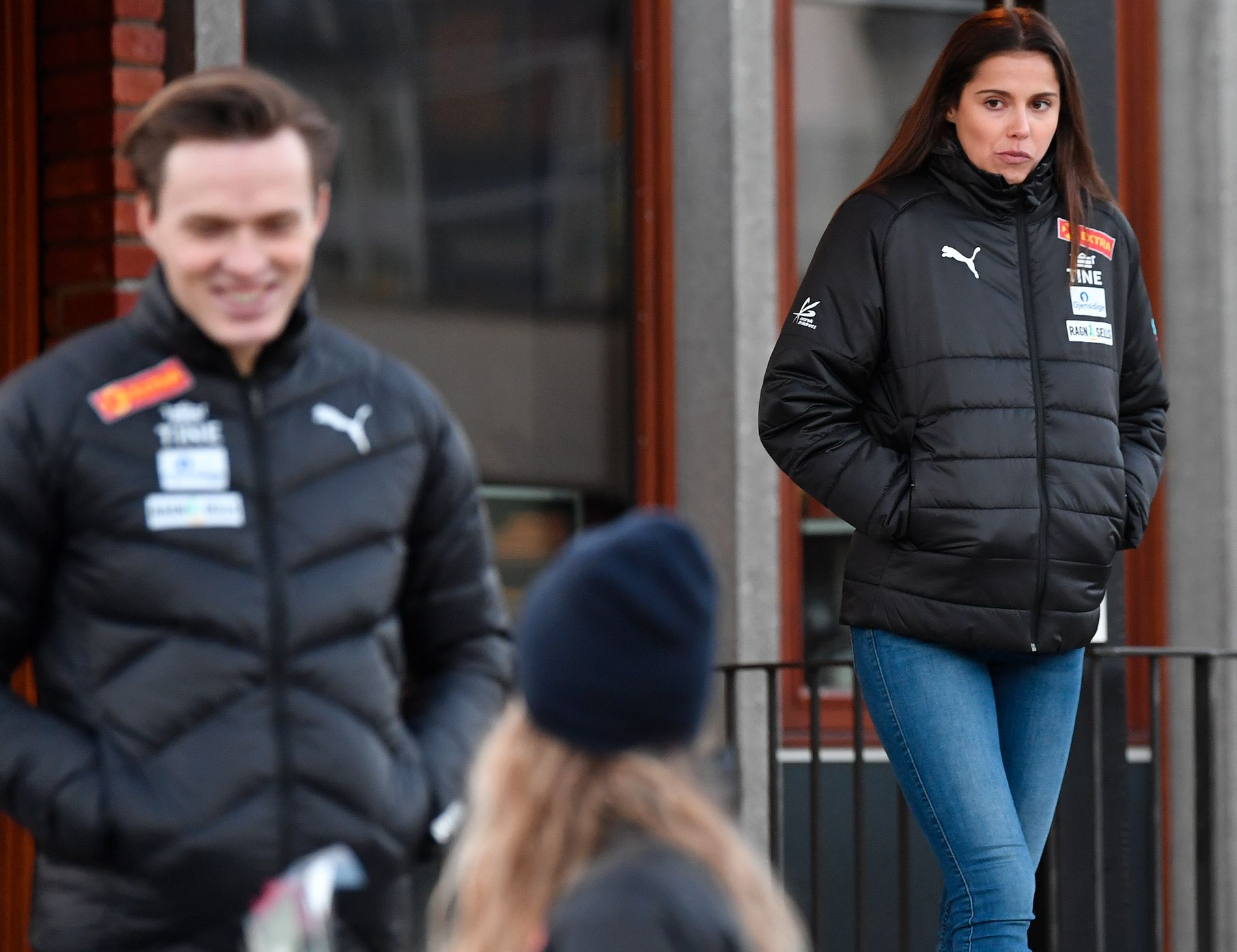 – But it shows that it works. I treat him to absolutely everything. At the same time, it does not mean that I do not want to make it happen, she adds.
Long after returning from the United States, she struggled with repercussions of injuries, back prolapse and "incipient" fatigue fractures. There are still "things" she does not dare to do because of the risk of injury. Last winter, most things seemed promising, not least considering that the 2020 Olympics were still a goal. But then she suffered a blow to the thigh in February. It put her back "longer than it should have done."
– I am quite eager, so I am often not good enough to feel if I have "pains". Because really, I just want to "go on" training every day. After that thigh thing, I have tried to get a little better, and rather have a bad training than a "good" injury, as Leif (Olav Alnes) usually says, says Amalie Iuel.
also read
Amalie Iuel about the Svindal relationship: – Personally, I feel very good
She says "in that sense" it has been an advantage for her that the Olympics were corona-exposed for a year.
– Have you been hardened by training under Leif Olav Alnes and together with Karsten Warholm. Not because they are men, but because they are in sporting "spitzenklasse"?
– Yes, I feel that. There is extremely much mental training that goes into this as well. Leif Olav spends a lot of his time almost hypnotizing you. And then there are two guys who are very boyish and like to fuck. So it has become a lot. But I meat back. It absolutely goes both ways. You get hardened by such things. I think that is good, simply, she answers.
also read
Amalie Iuel to World Cup semi-final with Norwegian record: – Finally pole in
Then to give a picture of the "hardening" – and "backing" – by revealing an incident during the World Athletics Championships a year ago.
– I had what I perceived as a so-so workout and was negative a few days before I was going to run. Then Karsten and Leif stepped up, sat me down and said "now you have to fuck me to sharpen up". They were quite strict and brutally honest, says Amalie Iuel.
– Then I thought that I had to pull myself together and say to myself «you are in good shape», and that it was a good workout; "It's just nonsense what you're doing." I needed it, and I was hardened by it, she says.
This is how Leif Olav Alnes commented on Amalie Iuel after her successful World Cup last year:
VG Discount Codes
A commercial collaboration with kickback.no