PHILADELPHIA (VG) Democratic presidential candidate Joe Biden still refuses to answer whether he will expand the Supreme Court if he wins the election.
On Friday night, Biden was initially to meet with President Donald Trump for a debate. It was canceled as a result of Trump's refusal to run in a digital debate.
Instead, they each held their public meeting on their own TV channel – at the same time. One of the topics that Joe Biden and his Vice Presidential candidate Kamala Harris have so far not responded to is whether they want to expand the Supreme Court, if Trump nominee Amy Coney Barrett is elected as Ruth Bader Ginsburg's replacement. Some Democrats have called for this in response to Trump's nomination.
also read
The death that will change the election campaign: – She was small, but she was a giant
During his public meeting in Philadelphia, Biden was once again asked about the topic.
– If I answer that question directly, all the focus will be on what Biden will do if he wins, instead of whether it is right what is happening now. That is what the president likes to do, move our focus away from what is at stake, Biden answers.
Refuses to answer
Confronted with the fact that he has previously stated that he does not want to expand the Supreme Court, which today consists of nine judges, he answers evasively that if he does, only the next presidents will only continue to expand.
– It depends on how this ends. Not whether he wins or not, but how it is handled, he answers the question of whether he has changed his mind.
– What do you mean by how it is handled, asks TV host George Stephanopoulos?
– If people want time to go through this. It depends on how much they rush this.
– If they make a decision before the election, you are open to expanding the Supreme Courtt?
– I am open to assess what happens from that time.
Furthermore, Biden promised to answer the question before the election on 3 November.
Quick decision
The reason why the election of a new Supreme Court judge has become such a big part of the election campaign is Ruth Bader Ginsburg's death a short month ago.
Her last wish was that her replacement would not be elected before the presidential election, while Donald Trump quickly announced that he would find a replacement before November 3.
Read more on VG +: The 86-year-old who became a youth idol
The choice fell on Amy Coney Barrett, who was officially nominated in the Rose Garden in the White House. A ceremony that has received massive attention afterwards, not primarily because of Trump's nomination, but because at least 16 of the participants later tested positive for the coronavirus.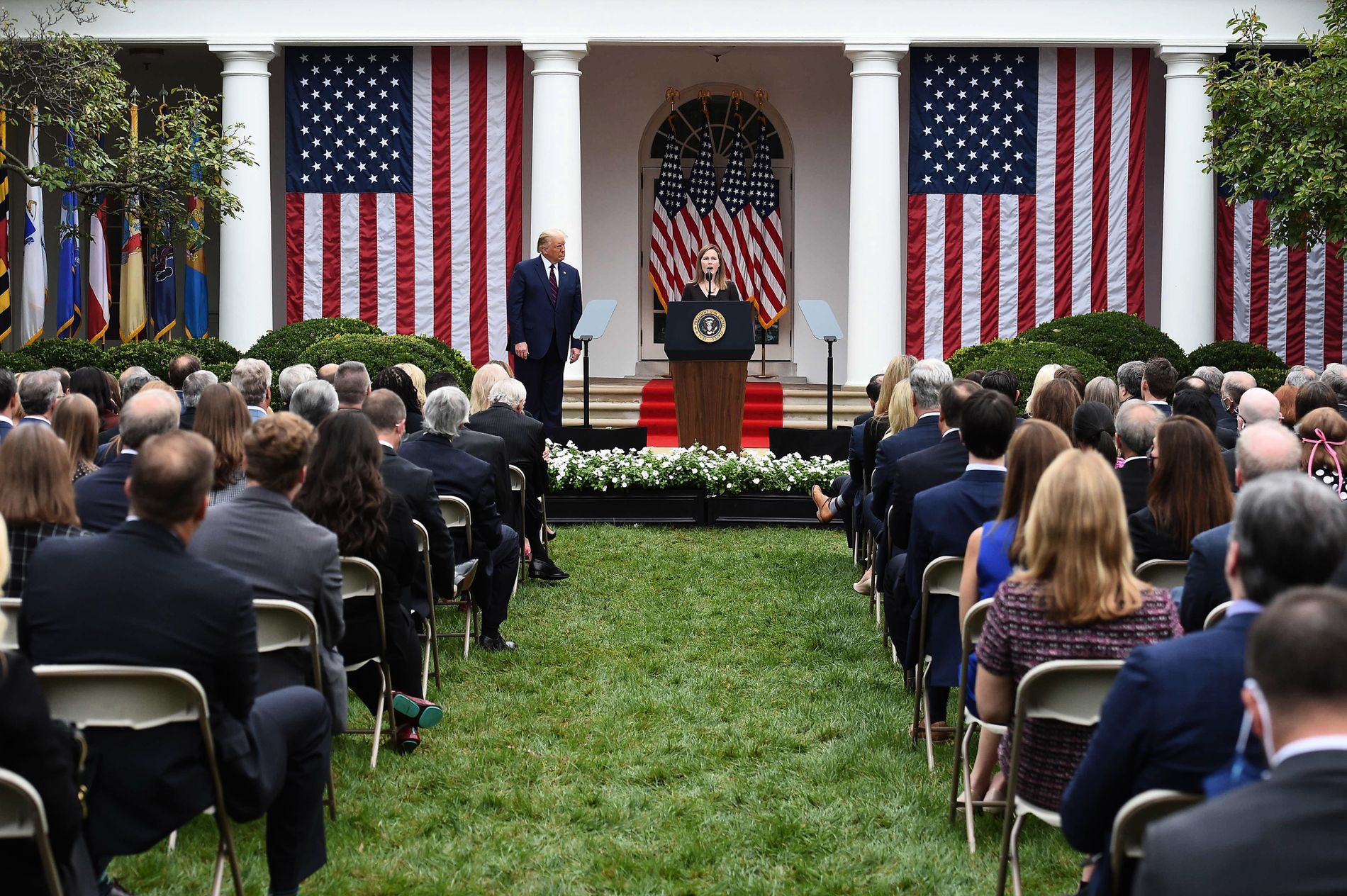 Despite opposition from the Democrats, who believe voters must have their say before the seat in the Supreme Court is filled, the Senate is now in the process of getting Barrett elected.
This week, the Supreme Court candidate has been grilled in the Senate, and now the Justice Committee will vote on her candidacy on October 22. After that, the Senate, which has a Republican majority, will make the final decision.
– If there is anyone in the United States who is ready for the Supreme Court, it is Barrett, says Lindsey Graham, the Republican who heads the justice committee, according to NTB.
Also read: The infection in Rosehagen
VG's political commentator Hanne Skartveit believes Barrett has made a good figure during the hearing in the Senate
– She has impressed a lot with her intellect. I think there is a great deal of agreement between Democrats and Republicans that she is a brilliant lawyer. One of the best they probably have in the US, says Skartveit.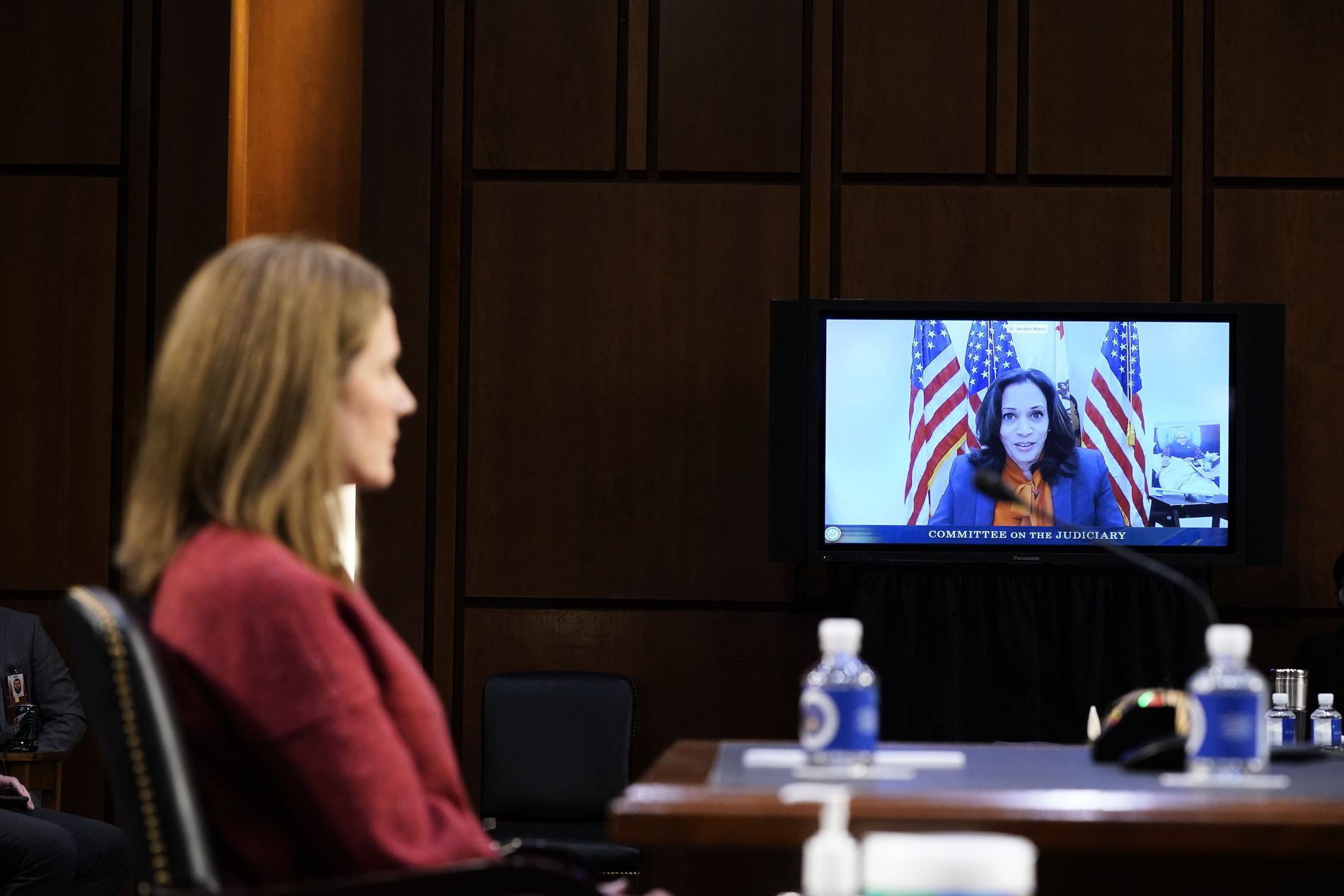 May be Trump's third Supreme Court justice
The reason why Democrats are furious at the rapid inauguration, and that some want to expand the Supreme Court, is the power judges have:
American Supreme Court justices are appointed for life, and they have great power in, among other things, social issues such as the right to abortion. If Trump succeeds with his plan, it will mean that he has appointed three of the nine judges in the Supreme Court. At the same time, the conservative majority in court will then be six to three.
Law professor Barrett is opposed to abortion and has a conservative view of how the constitution should be interpreted.
Also read: It is the states that decide the election
Trump, for his part, argues that he has every right to appoint a new Supreme Court justice.
– I have been elected president for four years, not three and a half, he has stated several times.
VG Discount Codes
A commercial collaboration with kickback.no