Few ladies in Hollywood can be said to have achieved as high a celebrity status as Jane Fonda. She has been 82 years old, and is by no means on the side of laziness, although she may be best remembered for some of her first roles in the 1960s and 70s.
Nevertheless, most people probably know her today for her witty humor, fresh statements and political commitment. As recently as October last year, the star was actually arrested after attending a climate demonstration outside Capitol Hill in Washington DC
The statements still come as pearls on a string from the 82-year-old. A couple of years ago, she openly said that she thought the sex life got better over the years, because older women know what they want. Now, on the other hand, she has reportedly "closed the shop".
– Do not need now
During a visit to Ellen DeGeneres, the veteran could tell that she does not want to throw herself around in the pigsty anymore.
– I'm old and have had so much sex. I do not need it right now because I am too busy, she said in the program, when asked if an active sex life was one of the reasons why she stayed so young.
Her ex-husband Ted Turner used to say that "if you wait too long, it grows over". She agrees with that statement now, about 20 years after she and her husband went their separate ways.
– I think he's right. I do not think I can have sex again, even if I wanted to.
Turner was her third husband, but by no means her third sexual partner. Throughout her public career, she has been open about sexuality, something she has a pronounced relaxed relationship with. In the interview with DeGeneres, she reveals, among other things, that one of the things she regrets most in this life is that she did not sleep with Marvin Gaye.
She was at the time married to her second husband, Tom Hayden, and ran for senator. In that connection, she met several musicians who she would like to perform to support her candidacy.
Advertiser Content
In this way, Norwegians can save NOK 4.25 billion in interest costs
– Marvin asked if he could meet me at a bar, and we did. Then he was suddenly there, my God. We had a long chat, and it was clear that it could have happened if I wanted to, but I was known to be married, she says and sighs.
Fonda is currently single. Her last relationship was with the American producer Richard Perry, but they went their separate ways in 2017. Already a few years ago, Fonda stated that "it was closed down there", a decision she has clearly stood by.
But even though she has apparently put her sex life on the shelf, there has been no shortage of honest statements about it, neither before nor now.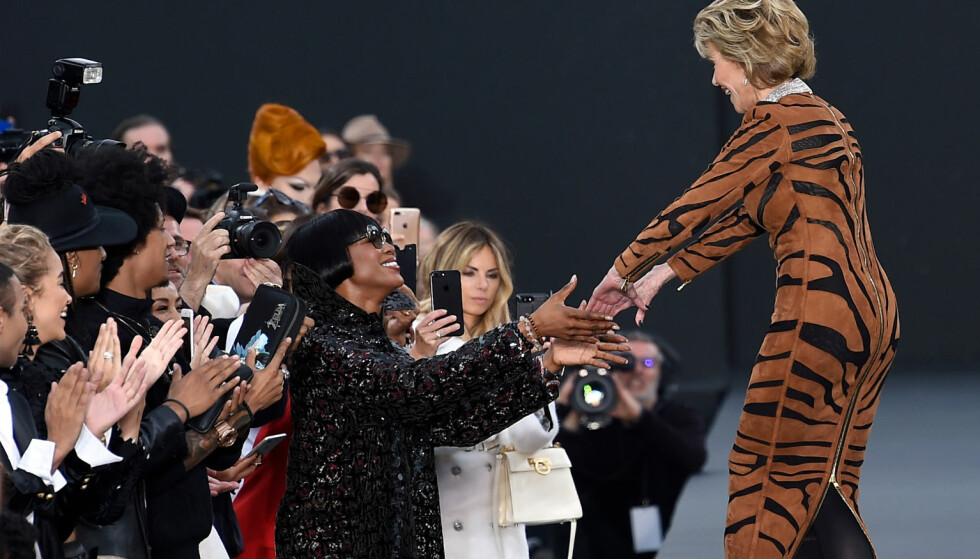 Jane Fonda surprised on the catwalk
Satisfying
In 2018, as mentioned, she spoke openly about how it has gotten better for her sexually over the years.
– For women, it gets better because we know our bodies better. We know what we need and what we like, and are less afraid to ask for it, she told News, adding:
– It is also good that men tend to slow down a bit as they get older.
The fund explained that there are a number of factors that change the older you get.
– You want the lighting to change. Light is important. We usually light candles and I usually have a red scarf with me that I can put over the lamp. The darkness is good, she said.
In 2012, when she was 74 years old, she said that at that time she was very satisfied with her intimate life.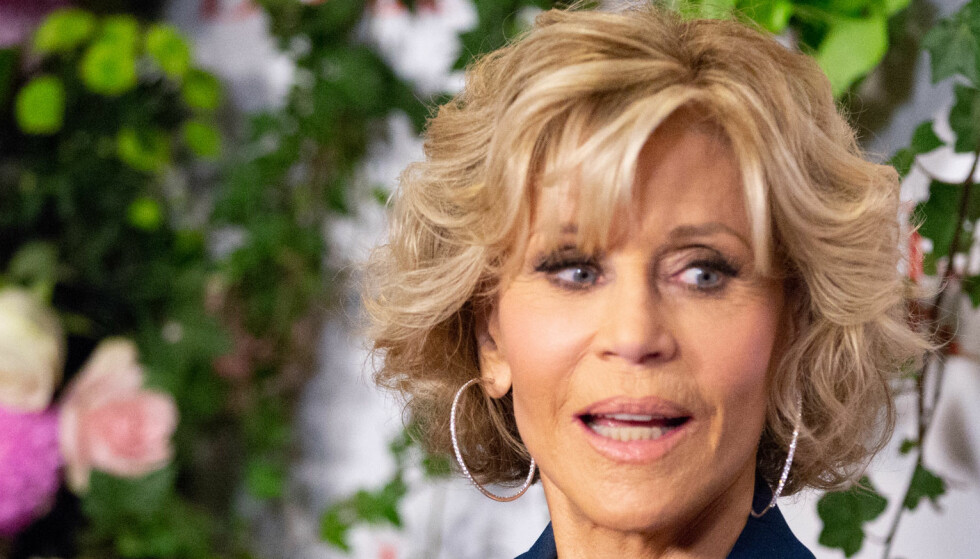 The star confirms the sex myth
It was after she met Perry that her sex life took on a new dimension, according to herself.
– As a 74-year-old, I have never had such a satisfying sex life. I had so many inhibitions when I was young, and had no idea what I was really passionate about, she said at the time, according to US Weekly, and continued:
– I have never felt real intimacy with a man before. It was something I wanted to experience before I died, and it finally happened to Richard. I feel completely safe with him. When we love, it's like I can see him, like he was 30 years ago.
READ ALSO: Gets refs for appearance