More 403 new cases of Covid-19 and 11 deaths were confirmed in Pernambuco this Saturday (17). Among those confirmed, 25 (6%) are cases of Severe Acute Respiratory Syndrome (SARS) and 378 (94%) are mild and deaths have occurred since August 6. The information is from the State Health Secretariat (SES-PE).
With the update, the state now totals 155,923 confirmed cases of the disease, 26,684 of which are serious and 129,239 are mild. The details of the deaths indicate that, of the total, four (36%) occurred in the last three days, two on Thursday (15) and two on Wednesday (14). The other seven records (64%) occurred between 08/06 and 10/11. As a result, the state totals 8,480 deaths from Covid-19.
Epidemiological details will be passed on throughout the day by the State Department of Health.
See too
Australia
Shirtless firefighters pose with cute pets on calendar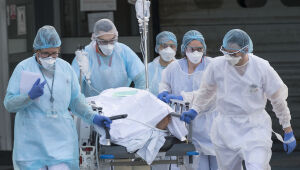 Coronavirus
Total death by covid-19 in the world exceeds 1.1 million