The producer CD Projekt Red revealed on Friday (16) that Cyberpunk 2077 will win a comic adaptation that will be exclusive to the GOG.com online store: Cyberpunk 2077: Big City Dreams.
Big City Dreams accompanies Tasha and Mirek, a Night City duo specialized in stealing cyber devices and who uses all the money at parties and braindances.
Tasha is described as a 'noisy' character, in constant need of change and who wants to be the most famous gangster in town. Mirek, in turn, is more "calm" and happy with what he has, but knows that Night City it destroys anyone who believes in the status quo.
The 50-page plot should focus on conflicts between the pair, which arise after Mirek finds a braindance that shows a happy family – something that does not fit Tasha's dream.
Big City Dreams is created by Bartosz Sztybo, CD Projekt's narrative manager, and will have art from Filipe Andrade (Old Man Logan, Rocket Raccoon & Groot, Captain Marvel and Doctor Strange) and Alessio Fioriniello (Panini Comics).
Cyberpunk 2077 will be released on November 19 for PlayStation 4, Xbox One, PC e Stadia. The game will also have versions for PlayStation 5 e Xbox Series X/S.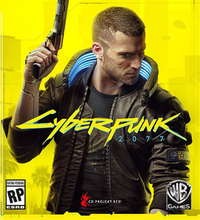 Launch

19.11.2020

Publisher

CD Project

Developer

CD Project RED

Censorship

18 years

Genre

RPG

Platforms

PlayStation 4

Xbox One

Xbox Series X

PC

PlayStation 5

Xbox Series S