– We're behind you, Amahl.
On Wednesday, it became clear that Aalesund has identified the supporter who made racist remarks against Amahl Pellegrino after Sunday's match between AaFK and Kristiansund at Color Line Stadium.
The supporter is banned from Color Line Stadium until the 2021 season.
– We in Aalesund Football Club have taken the matter very seriously. We do not want opponents, our players, spectators or others to experience racism at Color Line Stadium or in other arenas, says club director Geir S. Vik in a press release on Wednesday.
Pellegrino himself reacted quickly to the penalty:
– Then the list is set, it's okay. One step forward, nine back, he wrote on Twitter, clearly dissatisfied.
Several others have also reacted to the punishment the supporter has received. Many believe the culprit escapes too cheaply.
– Scary mild
"The racism punishment is frighteningly mild," writes VG commentator Leif Welhaven.
"As far as football and racism are concerned, of course, attitude work is important, but at the same time one does not escape the fact that action is needed when crossing borders that are not to be crossed. And here, unfortunately, Aalesund has appeared strangely gentle towards one of his own ", the commentator continues.
Ferencváros pro and Pellegrino buddy Tokmac Nguen is very critical.
"How can we stand TOGETHER against racism when this is the outcome of calling ourselves monkeys? From 2021? In 1 year's time we can hear his voice in the stadium again? What is the basis behind the punishment? All the fine campaigns against racism have been pure rubbish after that punishment here !! », he writes Twitter.
"Here it must be possible to take a proper stand to get rid of the filth. With only 200 in the stands, it should be a narrow matter to get hold of the culprits, where the punishment should be so severe that the message is clear; this is not tolerated », writes Rosenborg's Pål André Helland.
Followed by a clear message to Pellegrino:
– We're behind you, Amahl.
also read
The elite series' top scorer against AaFK supporters: – To all you racists behind the goal, you are a big joke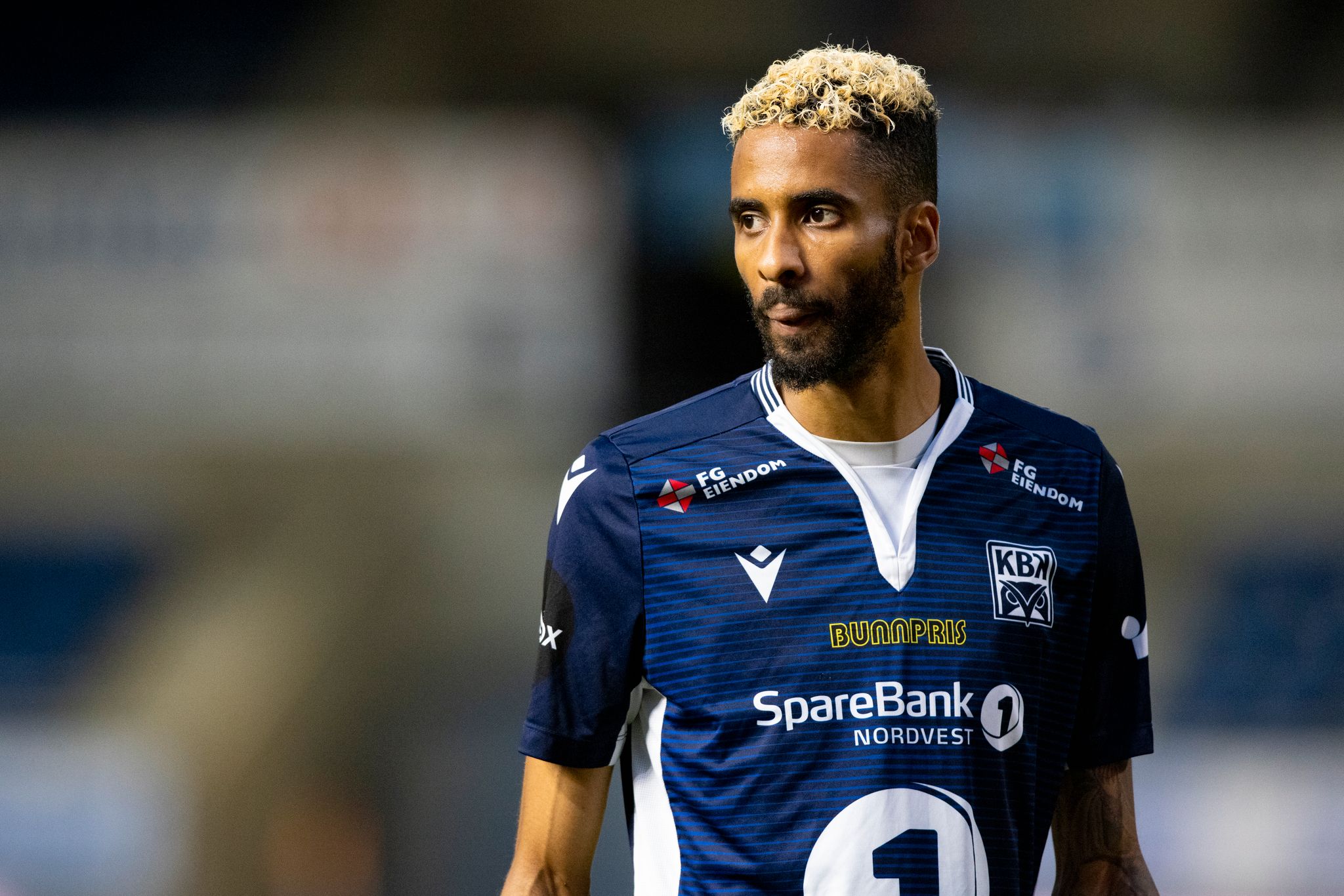 Calls for common regulations
Club director Vik says Aalesund has been concerned with handling the matter quickly, for the sake of Pellegrino, and because it is important for the club and the supporters.
– Pellegrino was exposed to racism, something we strongly dissociate ourselves from.
– Regarding the penalty we have imposed, we have made an assessment after consulting and discussing with various resources around us, and on the basis of our stadium regulations.
Vik points out that although football and sports in general have many attitude campaigns, they have little common regulations or common guidelines when it comes to sanctions.
He believes this case shows that there is a need for a common set of rules.
– We see in this case that it may make sense for Norwegian football and Norwegian sports to look more closely at how we together can have a similar set of rules to relate to also when it comes to sanctions, so that the clubs handle such cases more or less the same and it is experienced right and fair to the offended.
– Who can handle this?
– It can be the Norwegian Football Association (NFF), Norwegian Top Football (NTF) and the Norwegian Sports Association. I am concerned that we should learn from the case. There must be some good learning out of it, so that we are better equipped the next time we happen. We can not guarantee against it. Then we should have the same regulations and guidelines to comply with, says Vik.
also read
Norway's attack profile about the difficult times: – They have made me stronger
Post new video
Wednesday afternoon Pellegrino posted a sound clip on his Twitter account.
"The sound of racism from more than ONE person!", Writes Pellegrino.
The Kristiansund player claims that several came with racist shouts against him.
Former football profile Vadim Demidov is among those reacting.
"Scary. Thanks for sharing, @AmahlPellegrino. Now let these never set foot in a football stadium again ", Demidov writes Twitter.
The message has been tweeted by, among others, Aalesund player Jonas Grønner.
"We do NOT accept racism in our stands. We expect everyone in football to take their responsibility to clear this up. We expect strong reactions when this happens. If you hear something, you must have the courage to speak out. The football family must have room for everyone. No exceptions!", writes Norwegian Supporter Alliance (NSA).
Club director Vik can not rule out that more people will be punished. He says that Aalesund is still working on Sunday's event.
– We want to get to the bottom of the matter as a club. It will also benefit our supporters and Norwegian football. We use our methods based on the available tools we have in connection with the match, says Vik.
– We have invested an enormous amount of resources in this, because that is not how we can have it, Vik says.