After 35 years, fans of Dragon's Cave you will be able to check the conclusion of the story of the famous cartoon. Based on the official script written by creator Michael Reaves, a group of American fans produced the final episode.
Baptized Requiem, the "lost chapter" of the plot was published a few weeks ago on the internet. Directed by Ryan Nead and Marshal Hubbard, the animation took 4 years to complete.
The story of Hank, Eric, Diana, Sheila, Presto and Bobby marked the generation that grew up in the 1980s and 1990s.Source: greenmangaming.com/Reprodução
During the development of the project, the duo of directors had the support of several animators. Thus, the artists used several images of the original material as a reference and even managed to recreate part of the classic soundtrack.
According to the creators, the adaptation tried to be as faithful as possible to the script. However, certain passages have been modified for technical reasons or because they are "beyond the creative capacity of those involved".
It is important to note that the original text by Michael Reaves has an open ending, as the producers still did not know if the drawing would be renewed for the 4th season. Therefore, the conclusion seen in the final minutes was written by the duo of directors.
Subtitled by the Brazilian channel KevinGC, check out the final episode of Dragon's Cave.
Classic inspired by RPGs
Based on the famous table RPG Dungeons & Dragons, Dragon's Cave follows a group of young people who are transported to a medieval world. There, they receive magic weapons and are guided by the mysterious Master of the Magi.
Thus, the boys set out on a journey in search of a way to return to their reality. However, the villain Avenger always appears to sabotage the heroes' plans.
Aired in the United States between 1983 and 1985, Dragon's Cave has 27 episodes divided into three seasons. In Brazil, the cartoon debuted in 1986 and became a big hit on Saturday mornings on Rede Globo.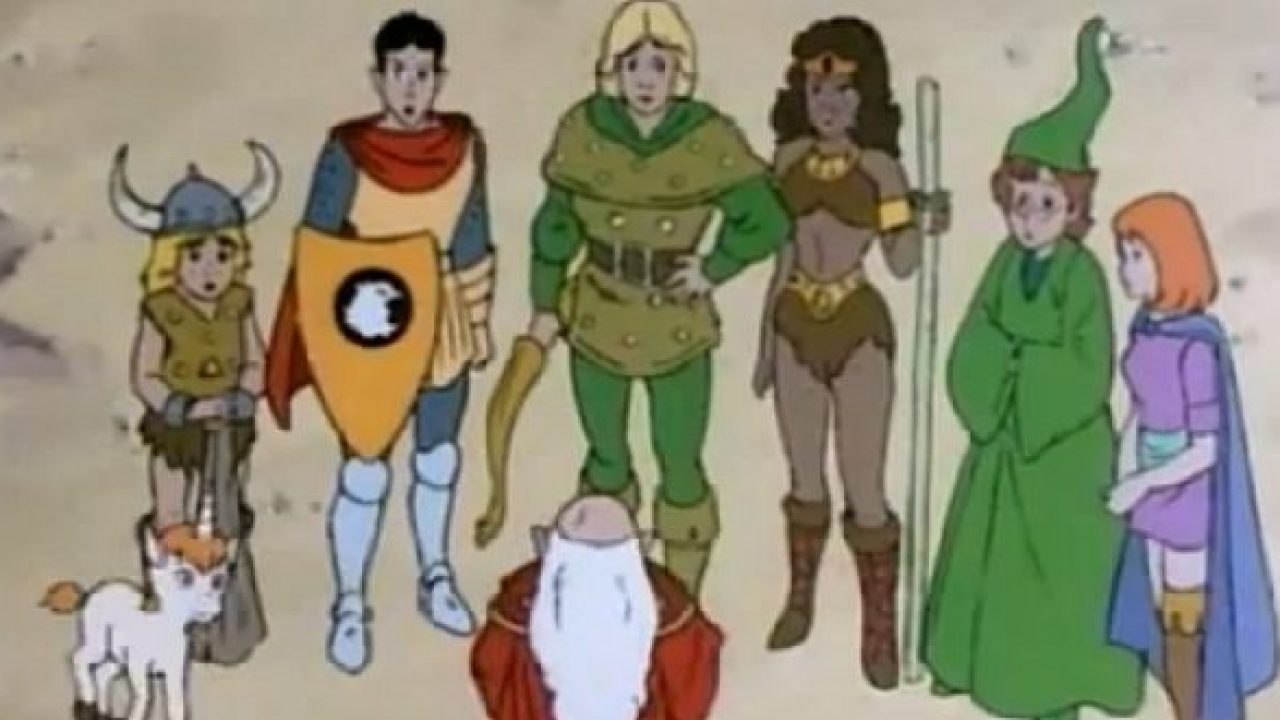 Group of heroes gathered around the Master of the Magi.Source: Geek Dad / Reproduction
Finally, it is worth mentioning that the Requiem it's not a first for fans. In 1999, Brazilian journalist Pablo Miyazawa contacted the animation producers and had access to the original text. Then it was adapted for comics.
What did you think of the final episode of Dragon's Cave? Tell us in the comments.