The covid-19 pandemic increased the spread of fake news about vaccination. To combat this problem, empathy is needed to understand the public's doubts and concerns and simplicity to answer questions transparently, assess experts who participated today (17) in the National Immunization Day.
The vice president of the Brazilian Society of Immunizations (SBIm), Isabela Ballalai, argues that it is necessary to address the issues that concern people, such as the rare adverse effects predicted in vaccination.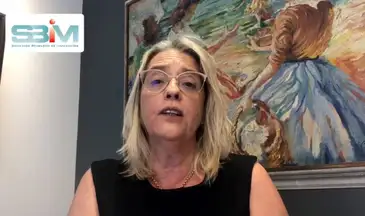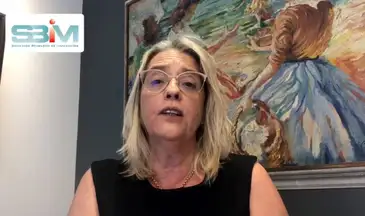 "Our communication needs to be as empathic as fake news. They are very attractive because they are empathetic. They speak people's language and know what people think, "he said. "Today, the world is no longer passive. People want to understand better and they want to hear it clearly. "
A member of the advisory group of the network for the safety of vaccines of the World Health Organization (WHO), Isabela Ballalai explains that communication on the topic must be permanent even so that health professionals are able to not hesitate and recommend vaccines.
"There is nothing worse than the health professional caught by surprise," she says, who analyzes that fake news appeals to two elements that historically arouse people's interest: conspiracy theories and rumors about alleged secrets. "Mistrust is part of us. And another thing that is part of us is gossip. Putting together conspiracy theory and told me-told is all that fake news is doing ".
Infodemia
Senior behavioral scientist from the Global Immunization Division of the United States Center for Disease Control and Prevention (CDC), Neetu Abad, stressed that the world is experiencing an "infodemia", in which excess information, including fake news, is causing confusion, risky behavior and a lack of trust in health authorities during the pandemic.
"When we are dealing with a pandemic like that of covid-19, this trust in health authorities is the main element that we need to strengthen. And this is being greatly affected by the spread of false news, "said Neetu Abad, who explained that the group that totally refuses vaccines is small, but considered that most people are on a spectrum of passive acceptance or hesitation to vaccines, without demanding for them.
The WHO has already expressed concern about the "infodemia" of disinformation, which, according to the director-general, Tedros Adhanom, "spreads faster and more easily than the virus, and is just as dangerous."
For Netu, there are a number of strategies that can be applied, but they start from understanding the most common doubts and hesitations and identifying who are the disseminators of disinformation and how they affect the behavior of different population groups.
"Disinformation is a topic that we are all facing. It quickly became an important issue during this pandemic. One of the first things we try to do is listen a lot ", said the scientist about the work being done at CDC, which seeks to understand, primarily, the hesitation of health professionals.
"We need to understand the concerns, what challenges we can have and anticipate them, because if we do not vaccinate our health professionals well or if they do not want to be vaccinated, we will have more difficulties with the acceptance of the general public".
The researcher recommends that there is total transparency and clarity in relation to the testing and care procedures for the safety of vaccines against covid-19, as well as about the uncertainties still involved.
"We need to be very transparent with what we know and what we don't know. If we try to promise too much, if we try to make it appear that there is no problem and that it is a miracle solution, we will have problems over time. It will be problematic for confidence ", warned Neetu Abad, who defended that countries need to be prepared to investigate and communicate adverse effects. "Promising too much is a trap we need to avoid."