Eirik Horneland becomes Kåre Ingebrigtsen's assistant in Brann. As far as VG understands, the announcement will come on Sunday afternoon.
Horneland has been unemployed after he had to leave Rosenborg earlier this season. Now he becomes Kåre Ingebrigtsen's assistant in Brann.
Before the 2019 season, Horneland replaced Kåre Ingebrigtsen as Rosenborg coach, but only stayed at the club for a year and a half.
Editorial collaboration
Watch the Elite Series and the OBOS League live on Dplay
BA first mentioned the employment. The club has posted a message on its website calling in the press for an announcement on Sunday.
– Before the training on Sunday, Brann will make an announcement, and on that occasion the media is invited to the Stadium, Brann writes on his website.
As far as VG understands, Horneland will be presented as the club's new assistant coach. VG has been in contact with Branns sports manager Rune Soltvedt. He does not wish to comment on the matter.
Horneland had to leave Rosenborg in June after a new weak start to the season. No victories in the first three rounds were the nail in the coffin, and after a 2-3 loss against Bodø / Glimt it was over. Now he is moving from a role as head coach to becoming an assistant.
In Brann, assistant coach Robert Hauge was informed last week that he was finished. He has reacted strongly to the process.
Kåre Ingebrigtsen also ended up in conflict with his club when he left Rosenborg in his time. The case in which he was fired, and later replaced by Horneland, ended in court and eventually a settlement between the parties.
See more statistics for the Elite Series on VG Live.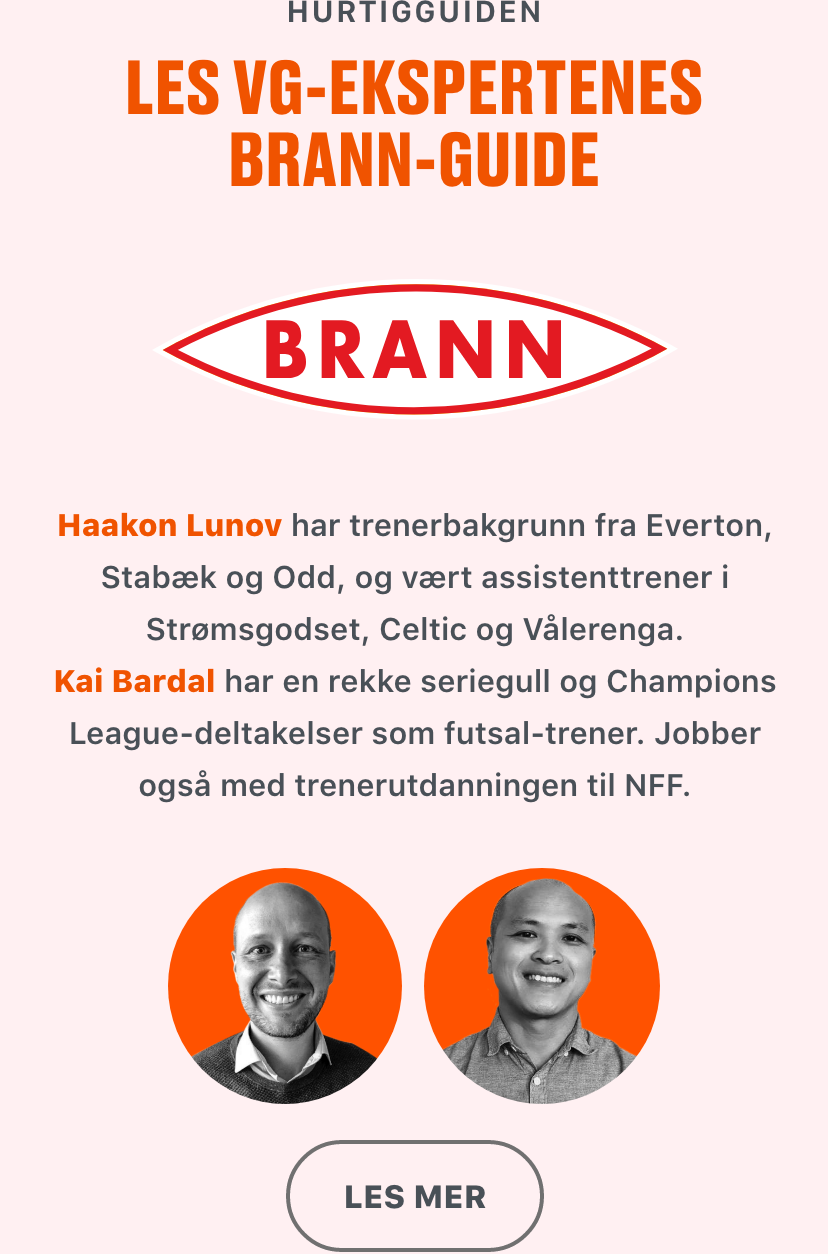 The elite series
Champions League qualifier
Europa League qualifier
Relegation qualification
Relegation
VG Discount Codes
A commercial collaboration with kickback.no