BERGEN (VG) On Sunday, Eirik Horneland (45) was presented as Brann's new assistant coach. Thus, there are two former RBK coaches who will get the points to Bergen.
– That was nice. It was good to be on the field again and scream a little. I feel in my voice that it has been a long time since the last time, says Eirik Horneland to VG
And he got the voice used. In his first session as Brann coach, he directed the session from start to finish. At the beginning of the session, head coach Kåre Ingebrigtsen talked to the media about his new assistant.
Editorial collaboration
Watch the Elite Series and the OBOS League live on Dplay
– It will be absolutely beautiful. Can only go behind to follow now, Kåre Ingebrigtsen smiles to VG.
He also says that it was former sports manager in Rosenborg Stig Inge Bjørnebye, who made sure that Horneland ended up in Bergen. He received a phone call from Bjørnebye late one evening, and then it did not take long before Horneland was at the opposite end of the phone to Ingebrigtsen's phone.
– Stig knows us both, and he tipped Kåre a bit about the possibility. I'm happy about that, and I think this will be good, says Horneland.
also read
Check out the Hareide effect: Rosenborg won again
Finished in RBK 1 October
Branns new assistant coach tells VG that the contract with Rosenborg was finished on 1 October. In the meantime, he has gathered his thoughts.
Before the 2019 season, Horneland replaced Kåre Ingebrigtsen as Rosenborg coach, but only stayed at the club for a year and a half.
– What is it like to step into an assistant role now?
– I did not have a head coach job in my mind now. I was an assistant in Haugesund under Jostein Grindhaug from 2009 to 2014. I enjoyed it, and have enjoyed it as head coach as well, but now it suited me very well to work a lot in the field.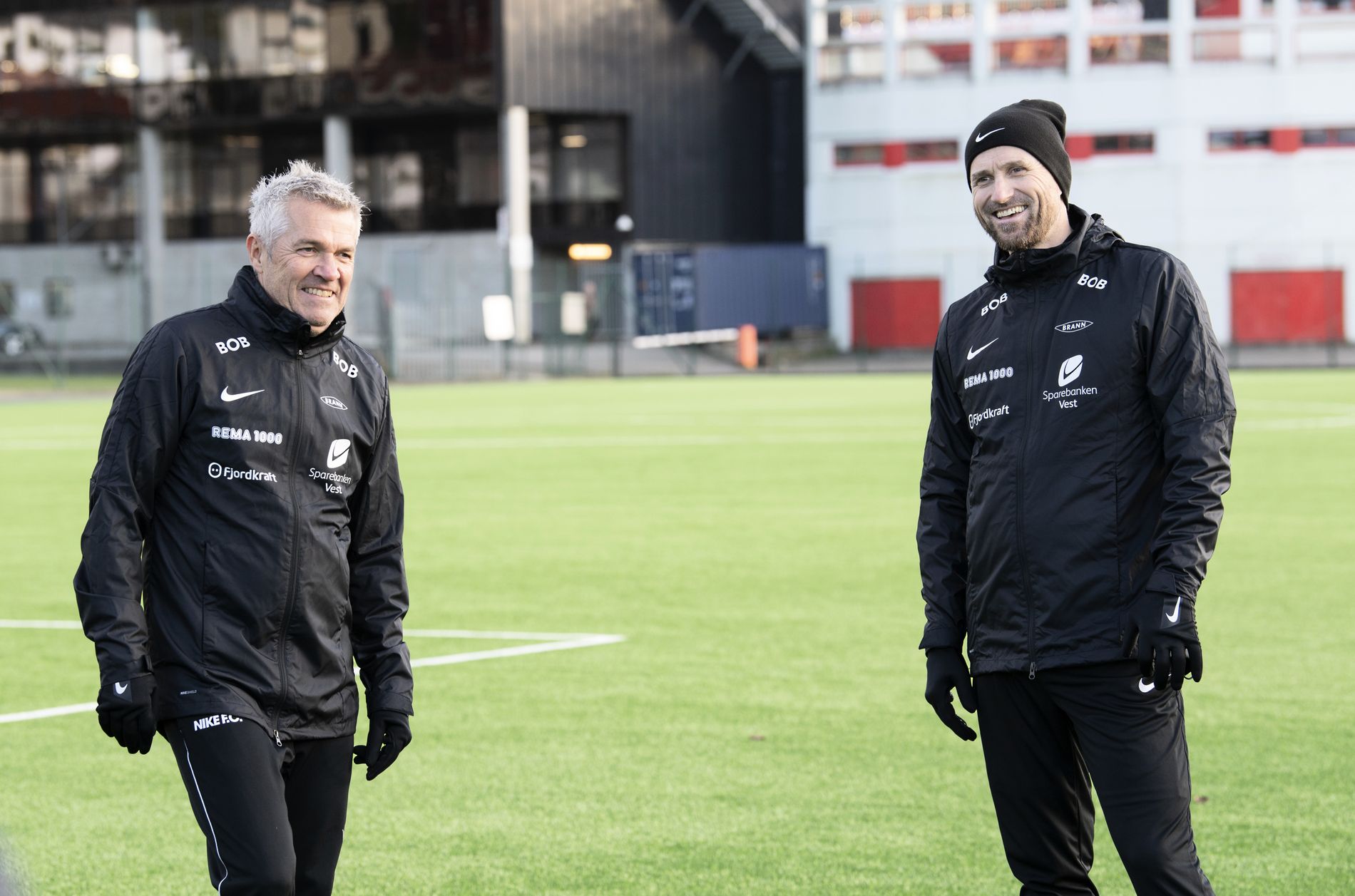 He says that the drive and attention that was around him in Rosenborg was not decisive for what he wanted.
– No. As I said, I thrive very well in the field and I really want to use my skills there. I want to chase the boys every single day, and I look forward to that, he smiles.
Defensiv vs offensiv
After the 2-0 loss against Mjøndalen on Saturday, Brann has really ended up in a battle to save space, and keep the teams that are under him, namely under him. But with nine games left, there are still 27 possible points to pick up.
– It is a massive piece of work that lies ahead of us. It has been a few troubled weeks for Brann with little points so it is a very important match that comes against Stabæk already on Saturday, Horneland says.
Both he and Ingebrigtsen are clear that the division of roles will come as they work together. The idea was admittedly what made it exciting for the two.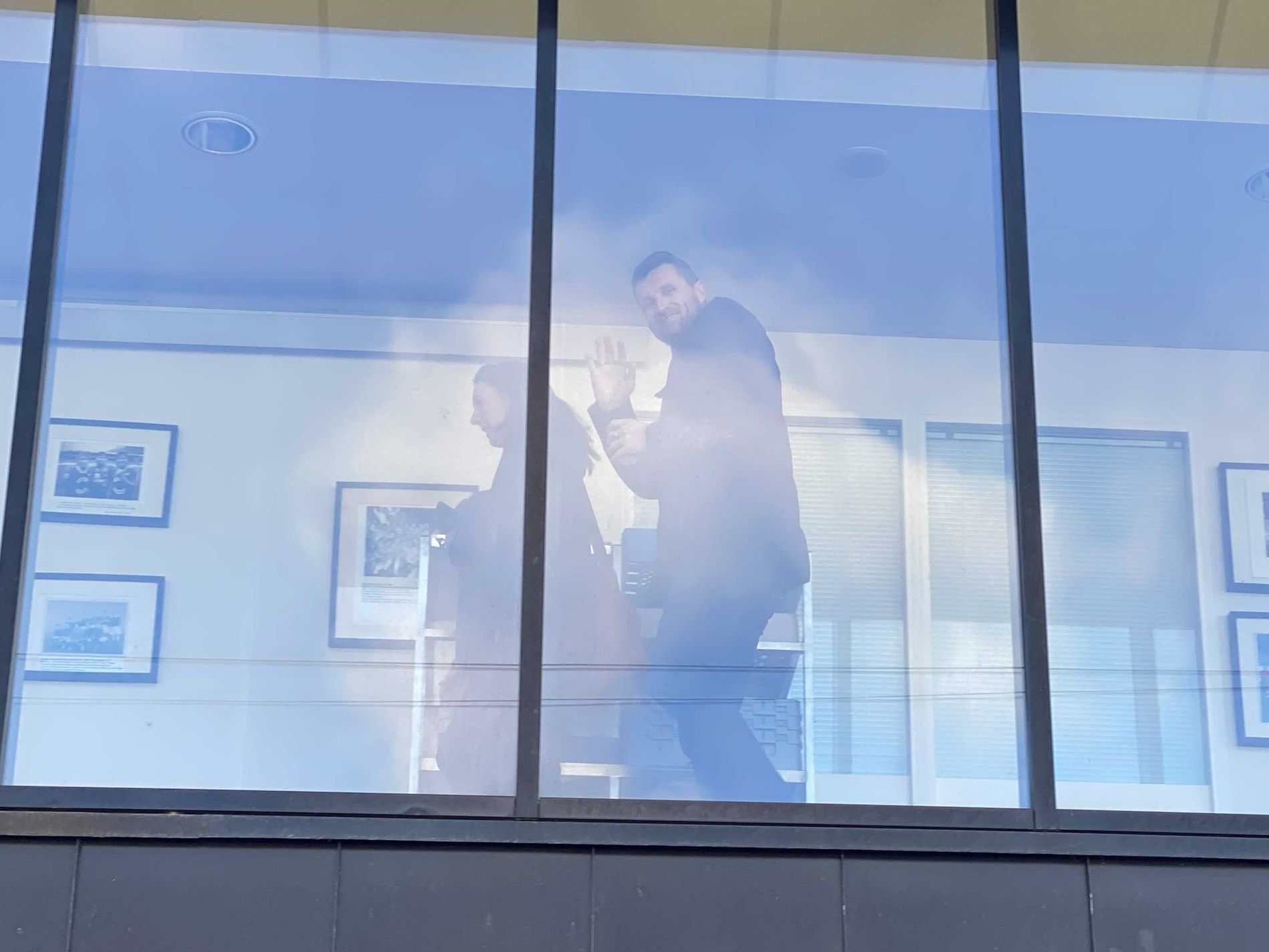 – He will take some work assignments from me and then we get more pressure, I on the offensive and Eirik on the defensive so this will be a good mix. That was what we felt during the conversations. We really wanted to try this. Then there is potential and opportunities here. And achieved something here in Bergen and Brann had been great. Or it will be big, laughs Ingebrigtsen.
When the Trøndelag man was hired as head coach of Brann, he stated a clear goal for gold for Brann in 2021. He believes that Horneland is the right man to help him by reaching.
– Definitely. This shows that we are rigging. We are betting. We do not take any golden mean. We "raw gambler" now and then we drive on. I think it will be damn good, he says to VG.
also read
FKH board chairman rejects Horneland return
Compares with Liverpool and Klopp
Another who smiled well during Sunday's session was sports manager in Brann, Rune Soltvedt. He says that the mood became somewhat lighter when he met Horneland at the stadium after losing 2-0 against Mjøndalen the night before.
He believes that the coaching duo will get Brann out of the bad period they have now been in, but he believes it can not be expected to happen overnight.
– It is probably enough to look at Liverpool. It does not turn in one night. When Klopp got in there, it did not turn around immediately, says Soltvedt.
See more statistics for the Elite Series on VG Live.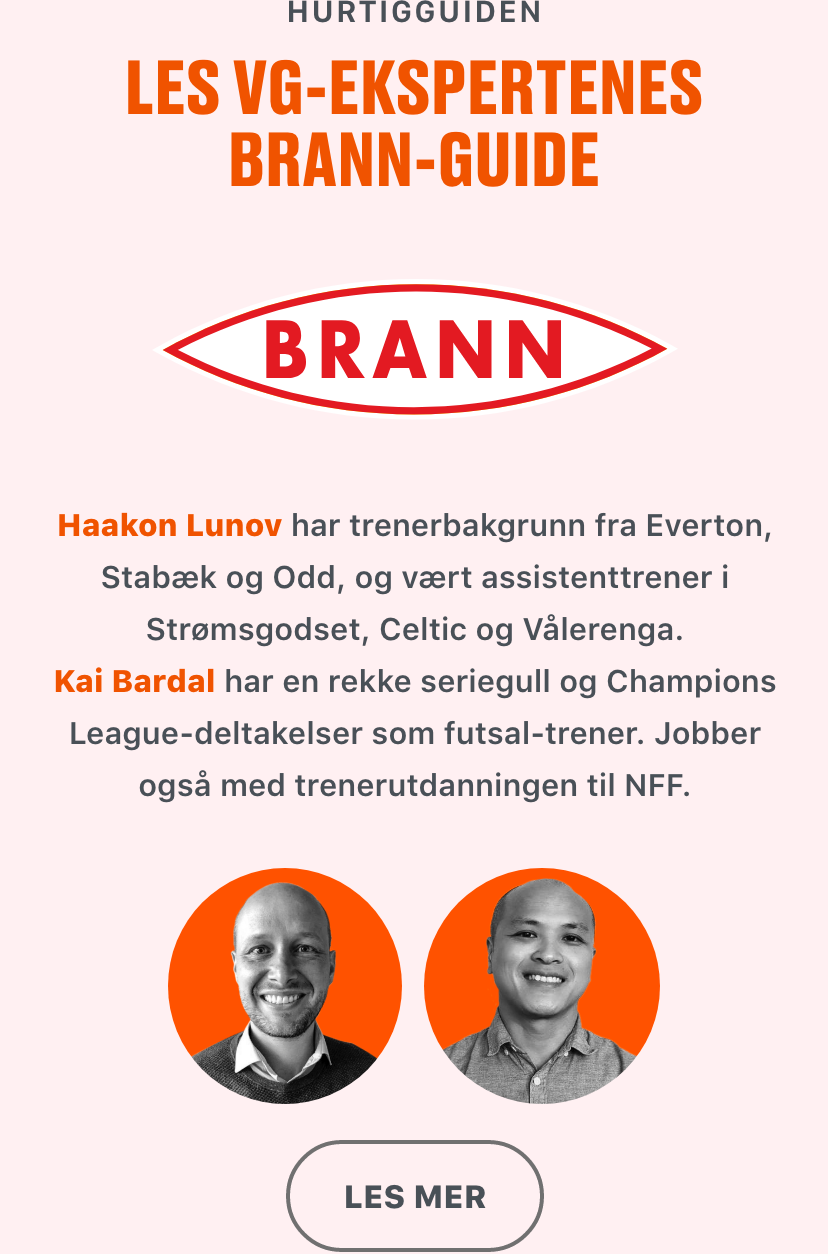 The elite series
Champions League qualifier
Europa League qualifier
Relegation qualification
Relegation
VG Discount Codes
A commercial collaboration with kickback.no