Jakelyne Oliveira and Mariano are very concerned with this garden. The sertanejo is in the risk zone this week in "A Fazenda 2020" (RecordTV) and in a little while he disputes the farmer's test with Carol Narizinho and Tays Reis. Biel is the first 100% confirmed pawn in the field, as Mariano vetoed him from today's activity. The sertanejo told the model that Biel and Tays form a fake couple, strategically:
"He is using Tays," said Mariano, who also said that he hopes the singer will return as a farmer and get rid of the farm. Jake agreed, and said he will be happy in the same way regardless of who wins and hopes that Biel will be eliminated tomorrow.
Fazenda 2020: Who should leave the farm and become the farmer of the week?
26,98%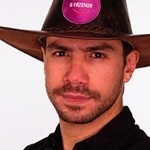 42,74%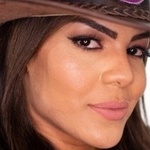 Total of 14508 votes
Validate your vote
Incorrect text, try again.