IDRETTSHØGSKOLEN (VG) Jakob Ingebrigtsen (20) believes that there was not really much to talk about when he told violent protests from mum Tone and dad Gjert two years ago that he and his girlfriend Elisabeth Asserson had decided to move together .
Tone Ingebrigtsen in collaboration with Kristin M. hauge recently published the book «Always mom. Life with Team Ingebrigtsen ». In an interview with VG in connection with the release, Tone Ingebrigtsen answers in the affirmative to the question of whether there was a crisis in the family when Jakob Ingebrigtsen told her and her husband Gjert Ingebrigtsen that he wanted to move in with his girlfriend Elisabeth Asserson.
– Yes, it was. I think it was terrible when everything was arranged at our home, and Jakob threatened to leave the nest, revealed Tone Ingebrigtsen.
"There was a strong conflict around this at home," the book states.
– I had decided for it. For us it was either that or nothing, I was about to say. Because as it was, it did not work, Jakob Ingebrigtsen answers confronted with the family conflict.
Here is VG's review of the book.
When asked that it may not be so common for an 18-year-old to insist on moving in with his girlfriend, he answers in short that his special life situation is peculiar.
– I am away most of the year, and then – when you are home – you can rather spend the time being together instead of traveling back and forth, with overnight stays and nonsense. We tried it out that summer, and then we decided that the best thing was to move together, says Jakob Ingebrigtsen.
also read
Mamma Ingebrigtsen in a new book: "Strong conflict" when Jakob wanted to live together
He and Elisabeth bought their own apartment in August last year. It is located a short distance as the crow flies from Jacob's childhood home.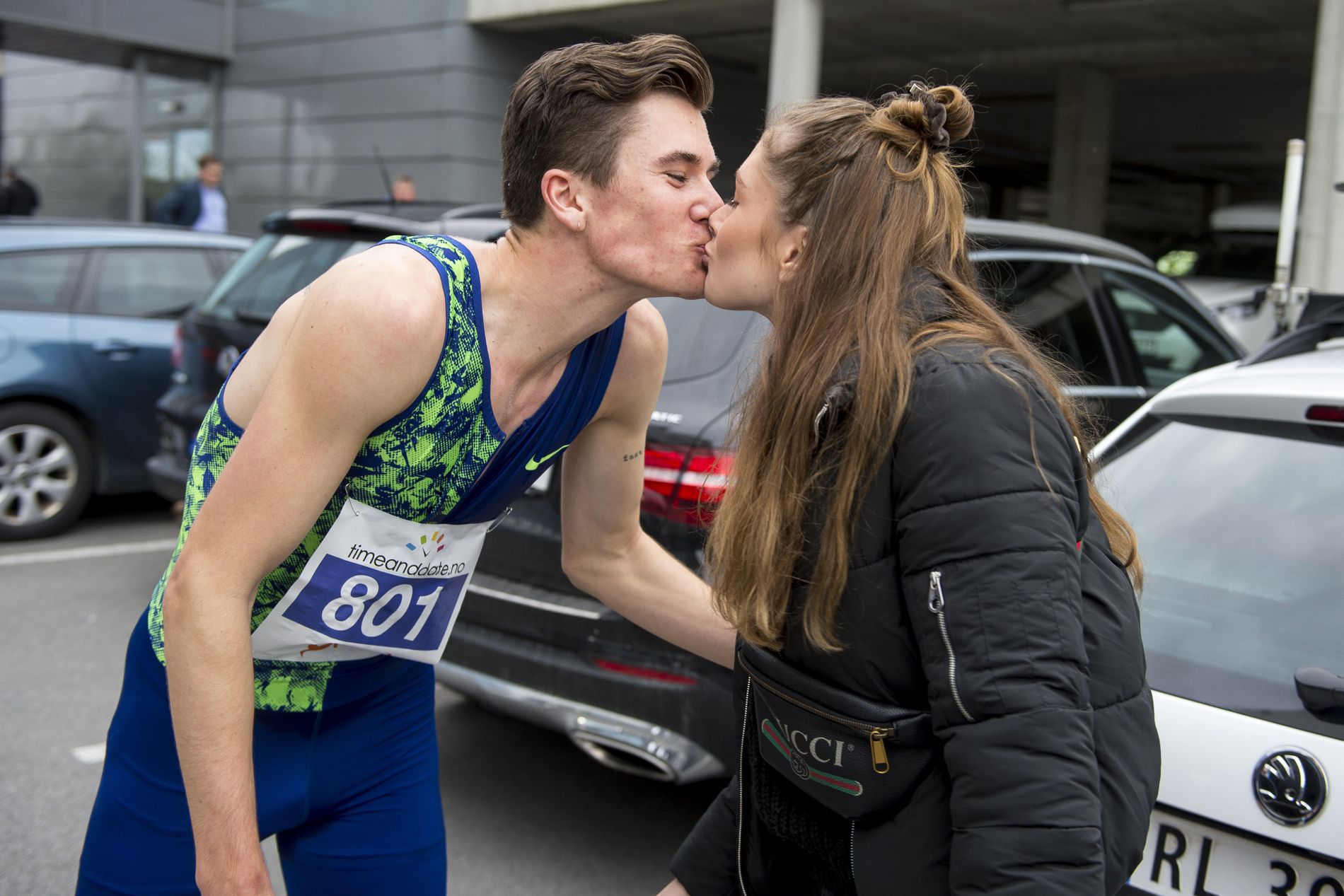 His running big brother, father of two Henrik (29), has previously been through the same thing. That is, parental separation in favor of cohabitation and nurturing of love outside the upbringing tree – to abrupt protests from especially coach and father of seven Gjert Ingebrigtsen (54).
Jakob Ingebrigtsen says that he not obtained lessons and tactical advice from Henrik before he presented his move together with Elisabeth's demands to the "authority" Gjert.
also read
Mother Ingebrigtsen pregnant as a 16-year-old: – Gjert wrote a letter to my parents
– The fact that you may learn is that you have to go through it anyway. It does not have much to say what tactics you use. Basically, you are well aware that everything that is unknown is dangerous, and the situation there was quite unknown. "What is going to happen?", Was perhaps their biggest fear, says Jakob Ingebrigtsen with the unknown and thus "dangerous" Tone and Gjert Ingebrigtsen had to decide on.
He adds that they probably thought "what if this does not work?".
also read
Jakob Ingebrigtsen about his girlfriend: – Something must be put aside
– And most important of all, as parents; how would this go beyond my commitment. I do not know if that is the most important thing as a parent. But at least that was what it was, and that's understandable. At least we felt so fit adults – yes, enough to understand what it was all about, he says.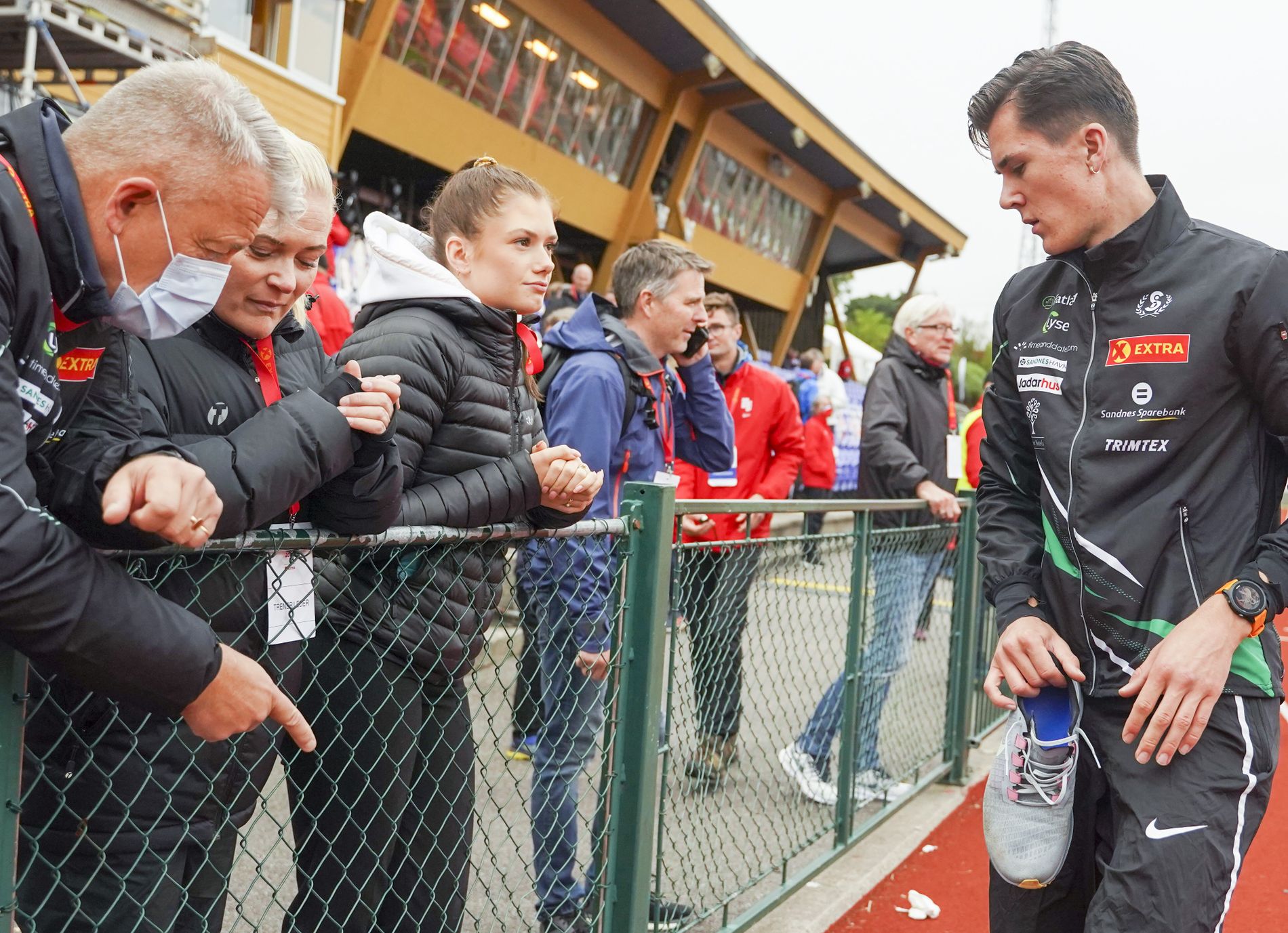 "Us", ie he and Elisabeth Asserson, are active in social media, where they publish mutual declarations of love, pictures of "home coziness" and trips with the couple's dog. Jakob Ingebrigtsen says that they "absolutely" strive for a kind of A4 life and that they seek a security that a family life traditionally provides.
– It is perhaps more of a dream, that she and I dream of a life after this which is quite A4. Because I have probably never had an A4 life, and when she gets involved in it, she can not live it either, he says.
also read
Family love important for historical Ingebrigtsen success
– Are you training for it now?
– You can call it whatever you want. It does not happen anyway, when you are traveling. We can not do what we would otherwise have done in an A4 life. At least we try to have a good time when we have the opportunity, he answers.
– Now you have to answer for Elisabeth as well. Is that how you imagined it when you decided that "now we have to move together"?
– Yes absolutely. We dreamed about it when we did not have what we wanted, and then we have gotten much better since, Jakob Ingebrigtsen answers.
also read
Ready for altitude training in St. Moritz after a double record
When asked about the future on the sports front, he says that "we" have completed the last week as normal and will continue with regular training through the winter. He claims that he has not allowed himself to be influenced by the uncertainty that has characterized and seems to want to influence what he lives on and off.
– What I was unsure of was the Olympics. But then it was canceled, and then I said to myself that "now it is canceled until 2024". This is how it is in my head. I do not think it will be the Olympics next year. But of course I hope that I get to run in the Olympics then. I do not know, but I think the next big championship will be the European Championships – and then the World Cup (2022) and the Olympics (2024) will come on the assembly line after that, says Jakob Ingebrigtsen.
also read
Jakob Ingebrigtsen's 13 extreme days in Doha: – Unique way of thinking
– Which achievement do you consider to be your best in 2020?
– It is probably 3.28 (1500 meters) in Monaco. It is an absolute highlight. But 7.27 (3000 meters in Rome) is also quite fast, he answers.
Jakob Ingebrigtsen also says that the world record of 3.26.00 – for his part – is now more realistic to be able to delete "than ever". His reasoning is that it is because it has never been unrealistic, that it becomes more realistic as he approaches Hicham El Guerrouj's record, set in Rome in 1998 – two years before he was born.
– The next goal is 3.27, the next there again 3.26 – and then 3.25, says Jakob Ingebrigtsen as he rushes into the heat from the cool press session outdoors at the Norwegian Sports Academy on Wednesday afternoon.
VG Discount Codes
A commercial collaboration with kickback.no