Fashion clothes and handbags helped finance the hard-hit corona-hit luxury group LVMH in July, August and September.
Published:
Closed stores and travel restrictions have so far this year ravaged the financial situation of the Louis Vuitton Moët Hennessy Group (LVMH).
During the first nine months of the year, the luxury group has lost 21 percent of revenues compared to last year, shows the company's quarterly figures.
The group owns luxury brands such as Louis Vuitton, Christian Dior, Bulgari, Marc Jacobs and Givenchy, as well as Dom Pérignon, Hennessy and Moët & Chandon.
also read
Watchmaker Bjerke won growth in the trading industry: – I will not be a winner next year
Powerful corona bang
In the "corona months" of April, May and June, sales revenues fell by 38 per cent, but from July to September sales began to pick up considerably. In the three-month period, revenues were "only" 7 per cent lower than in the same period last year.
The increased sales came as a surprise to several. In advance, a fall in income of 12 percent was expected, according to estimates obtained by Reuters.
Most contributing are fashion and leather articles from brands such as Louis Vuitton and Christian Dior, which accounted for half the turnover in July, August and September. In total, LVHM sold clothing, bags and other fashion items for $ 5.95 billion in the three-month period, equivalent to NOK 65 billion.
LVMH shares rose 7.3 percent on the Paris Stock Exchange on Friday after the sales figures were published.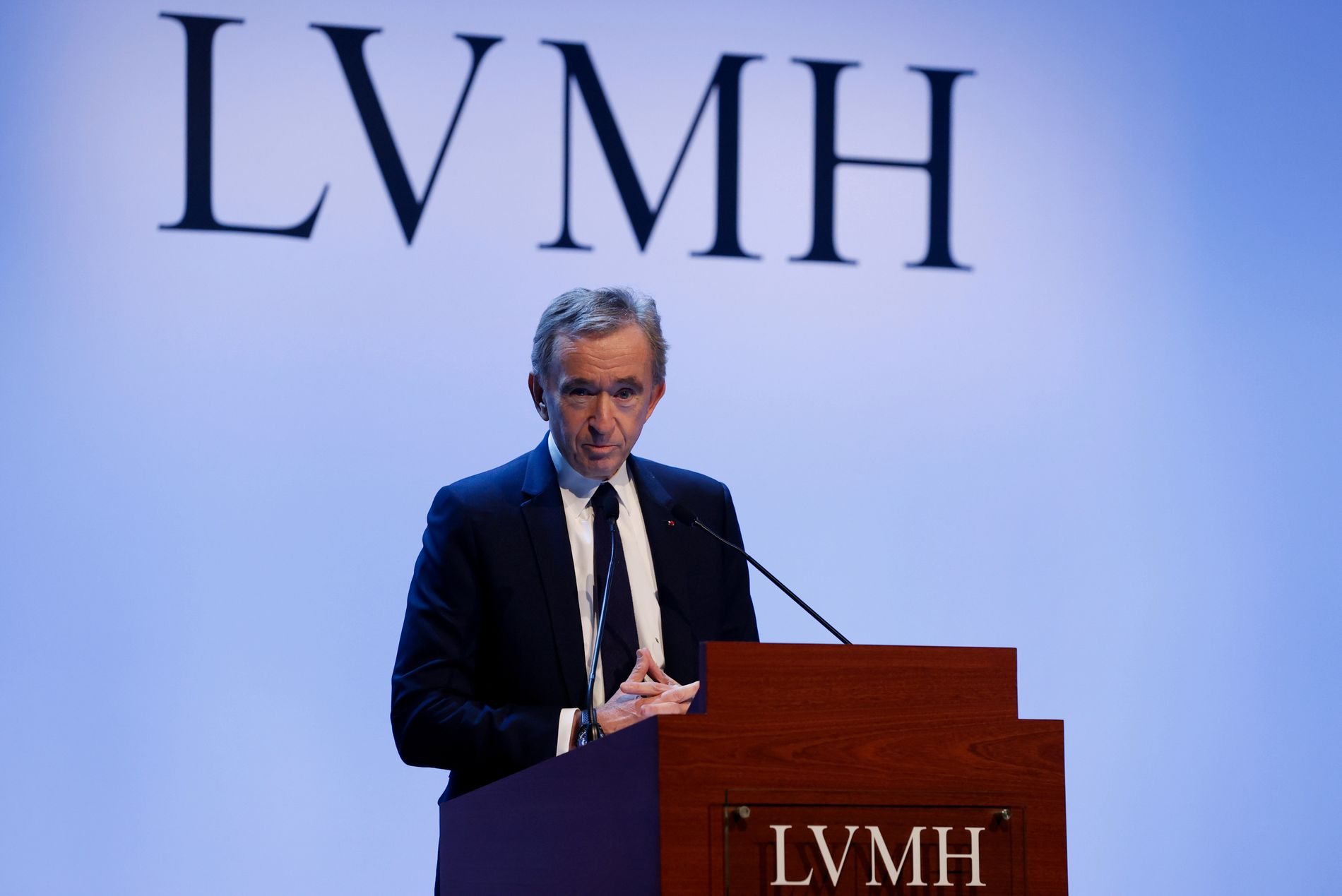 Defendant by Tiffanys
In November last year, LVMH reached an agreement to buy the American jewelery giant Tiffany. In September, however, the LVMH announced that it was rejecting the agreement as a result of US President Donald Trump's repeated threats to impose tariffs on French goods.
Tiffany's, for its part, responded by suing the French luxury group.
– We regret that we have to go to this step, but LVMH has not given us any choice but to start a lawsuit to protect the company and our shareholders. Tiffany is convinced that it has fulfilled all its obligations under the merger agreement and is committed to completing the transaction on the terms agreed last year, said Tiffany Chairman Roger N. Farah in a comment.
"Tiffany expects the same from LVMH," Farah said.
also read
LVMH's giant acquisition of a jewelry giant is in the sink
Received millions in cash support
The Norwegian state's billions in corona subsidies have also found their way to luxury brands.
Louis Vuitton's Norwegian operations have received a total of NOK 893,091 in cash support. Most recently in September, the company received NOK 171,610.
also read
Gucci owner secured NOK 879,879 in cash support from the state
The Danish company Group 88 has a number of luxury stores with the rights to Saint Laurent, Gucci, Burberry, Balenciaga, Bottega Veneta, Valentino and Mulberry, among others. In May, Group 88 received NOK 879,879 in cash support.
The luxury brand Mulberry, where the Norwegian business is owned 50/50 by Group 88 and Mulberry Group, has received NOK 215,961 in cash support.
In April and June, the Swedish designer brand Acne received NOK 580,578 in cash support, while the clothing brand Ganni received cash support of NOK 395,422 in May.
Read on E24 +
What's going on with Black Friday this year?