It really seems to be the end of the relationship between Mariano and Biel in "A Fazenda 2020" (RecordTV). Tonight, the day before the elimination, Mariano, Matheus Carrieri and Lucas Maciel talked in the room about who should leave today.
He is very arrogant and boastful. It is not possible that the public does not see, has not seen his attitudes this week ".
Lucas says he wouldn't be so sure about eliminating the funkeiro: "His audience is strong". Biel and Mariano fell out in the formation of the farm last Tuesday. Because he was left in "Resta um" and was the last to form the farm, Mariano had to veto someone from the farmer's test that happened yesterday and in which he won.
Soon we will know the fifth eliminated from "A Fazenda 2020" (RecordTV). Biel, Carol Narizinho and Tays Reis are in the fields and one of them will leave behind the dream of winning the R $ 1.5 million prize.
Fazenda 2020: Who do you want to stay?
33,34%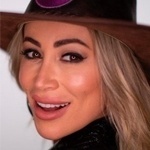 33,33%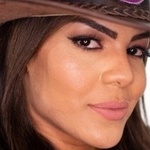 Total of 328813 votes
Validate your vote
Incorrect text, try again.