Mercadona to open another supermarket in Portugal at the end of October
The new space is in Paços de Ferreira and will be the 17th store of the Spanish chain in our country. And three more are coming.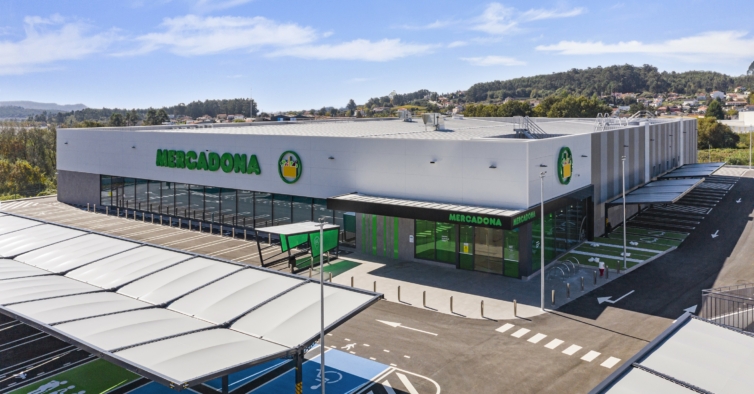 It is the chain's 17th store.
It will be necessary to wait until the end of October to enter the new Mercadona store in Portugal. The new space is in Paços de Ferreira and is the 17th store of the Spanish chain in the country. The opening is scheduled for October 30th. By the end of the year, three more openings are planned.
Campanhã, in Porto, Águeda, in Aveiro, and Viana do Castelo are the locations of the next Mercadona supermarkets in Portugal, all to reach the 20 in the country and the tenth annual opening, according to the plan that was drawn up since the end of 2019.
As of 2021, the company's expansion plan is to further increase its presence in the country. Lisbon, for example, is in the medium and long term plans, and may receive its first opening in 2022 or 2023.
The new supermarket is on Rua de Ponte Real and will have the same structure as the other spaces that are already operating in the country. It has several private label products, some produced in Portugal, ready to eat, bakery, fruit and cosmetics. This store will have 60 new employees.
All spaces have a dining area with more than 40 dishes that you can take home or eat right there. There is a chilled milk and juice area; an area dedicated to sushi; the charcuterie with the Iberian ham; and a machine that makes freshly squeezed orange juice.
Click on the gallery to discover the exclusive Portuguese products that are on sale at Mercadona.