Merger creates giant in the agricultural input distribution sector in Brazil
The private equity fund Aqua Capital merged several companies in its portfolio and created AgroGalaxy, an agricultural input distribution group in the country with annual sales of R $ 4.3 billion, 81 stores and a presence in nine states
Consolidation has reached the field. Since 2016, the private equity fund Aqua Capital, which specializes in investments in food and agribusiness companies, has been shopping in the area of ​​distribution of agricultural inputs.
That year, Aqua Capital, which has US $ 650 million in assets under management, bought Rural Brasil, which operated in the Brazilian Cerrado region. A year later it was the turn to acquire the Agro 100, with a presence in Paraná and Mato Grosso do Sul.
Aqua Capital's hunger for acquisitions remained strong in 2018, when it bought Agro Ferrari and Grão de Ouro and reached São Paulo and Minas Gerais, respectively. Last year, it was the turn to acquire Sementes Campeã and the assets of Sementes Fróes and CDB.
This collection of companies is now joining under the holding company AgroGalaxy, creating a group of distribution of agricultural inputs from the giant country, with annual sales estimated at R $ 4.3 billion, 81 stores and presence in nine states. The merger has already received the approval of the Administrative Council for Economic Defense (Cade).
"The input sector was and remains very fragmented, with a very large potential for private equity investment," says Tomás Romero, partner at Aqua Capital and responsible for AgroGalaxy's thesis, who says he plans to continue making more acquisitions in the sector .
With the creation of AgroGalaxy, executive Welles Pascoal was appointed CEO of the group, which has 1,500 employees (450 of whom are agronomists), serves 16,500 farmers in more than 900 Brazilian cities.
"We don't just sell inputs, we also have a series of services, such as technical assistance to farmers, barter and credit solutions, in addition to training in cutting-edge technologies," says Pascoal. "I usually define ourselves as the country store."
Despite the creation of the group, the brands will remain because the assessment is that they are strong regionally. But the holding company's idea is to use synergies for purchases and negotiations with suppliers. "In the barter, which is the exchange of inputs for grains, we are more competitive", says Pascoal.
AgroGalaxy works with the main suppliers of agricultural inputs present in the country, including Bayer, Corteva and Basf. The holding company also has a partnership with the main Brazilian banks to provide credit, such as Banco do Brasil, Caixa, Itaú, Bradesco and Santander.
The new group enters the fight for a market of R $ 46.8 billion, according to data from the National Association of Distributors of Agricultural and Veterinary Inputs (ANDAV). The area that most contributes to sales was inputs for grains and cereals, with 54%. Vegetables accounted for 4%, with livestock and coffee, with 3% each.
According to AgroGalaxy estimates, the pesticide sector has an annual turnover of US $ 10.5 billion in Brazil. Fertilizer, on the other hand, US $ 10.4 billion. The holding company estimates that there are 6,000 distributors of agricultural inputs in the country.
This fragmentation of the agricultural input distribution sector has also attracted the attention of other investors. Agro Amazônia, for example, which had revenues of R $ 1.6 billion in 2019, is controlled by the Japanese group Sumitomo.
SinAgro, a distributor based in Goiânia, which has revenues of more than R $ 1 billion, also has international investors. The Indian agrochemical UPL owns a 45% stake in the company since 2015. And the Mauritius Global Capital Fund acquired 46% in 2018.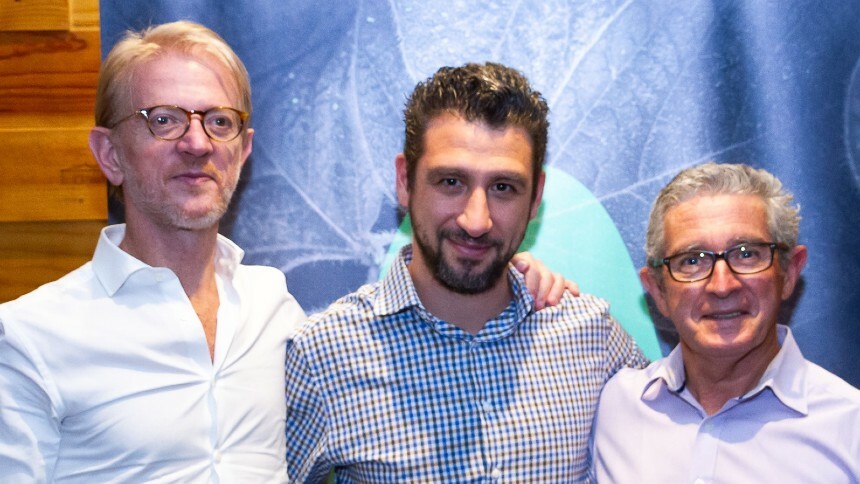 The merger that creates a giant in the distribution of agricultural inputs is a move by Aqua Capital, a private equity fund founded in 2009 by Sebastián Popik, who is now the managing partner of the manager.
Since then, Aqua Capital has made more than 30 investments, organized by what the manager calls 14 platforms. These companies have 6,000 employees and are expected to generate more than R $ 6 billion in gross operating revenue in 2020.
Aqua Capital's portfolio includes companies such as Comfrio, a refrigerated logistics operator, with 18 distribution centers throughout Brazil; Grand Cru, a wine retailer; Yes, feed additive companies; and Lac Lélo, a cheese producer located in Santa Catarina, among other businesses
Aqua Capital buys majority stakes in family businesses. "But the idea is always to keep the founders close to the business," says Romero. The manager focuses on Brazil, where its headquarters is located, but maintains offices in Argentina and Colombia. Currently, it has 22 investment professionals.
follow him NeoFeed on the social networks. We are in Facebook, no LinkedIn, no Twitter and no Instagram. Watch our videos on the channel YouTube and subscribe to our newsletter to receive daily news.