This Tuesday (13), Steve e Alex, of Minecraft, joined the cast of Super Smash Bros. Ultimate, and his sudden entry brought with him one of the most hilarious and bizarre oversights in the history of a Nintendo game.
When winning a competitive match, Steve may appear eating a piece of meat, but the final angle of the image makes it look … something else.
Naturally, the image soon caught the public's attention and went viral on the networks.
The only chance that something like this has reached the players is that the director Masahiro Sakurai and its team of developers has hearts and minds much more pure than the audience of their games.
Still, all things considered, Steve's final celebration in the game is likely to be replaced soon.
Incidentally, Steve can also do the following during Smash Bros games: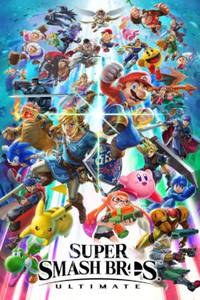 Launch

07.12.2018

Publisher

Nintendo

Developer

Nintendo