Alexander Kristoff (33) failed to defend last year's victory in Gent-Wevelgem. He hopes this will mean that he can go a little under the radar in this year's biggest cobblestone classic, around Flanders.
– I will be happy with the podium. I have to aim high and try to win, but I know it is difficult in Flanders. I was almost in a position to win last year, so I will be happy with the equivalent this year, he says before Sunday's race in Belgium.
That time he was third, after Alberto Bettiol and Kasper Asgreen kept out for a group of 16 riders.
– They quickly get scared of me if I catch up with Oude Kwaremont and Paterberg (the last two slopes), but I think I can go under the radar. I guess I can therefore also get the opportunity to get ahead of me.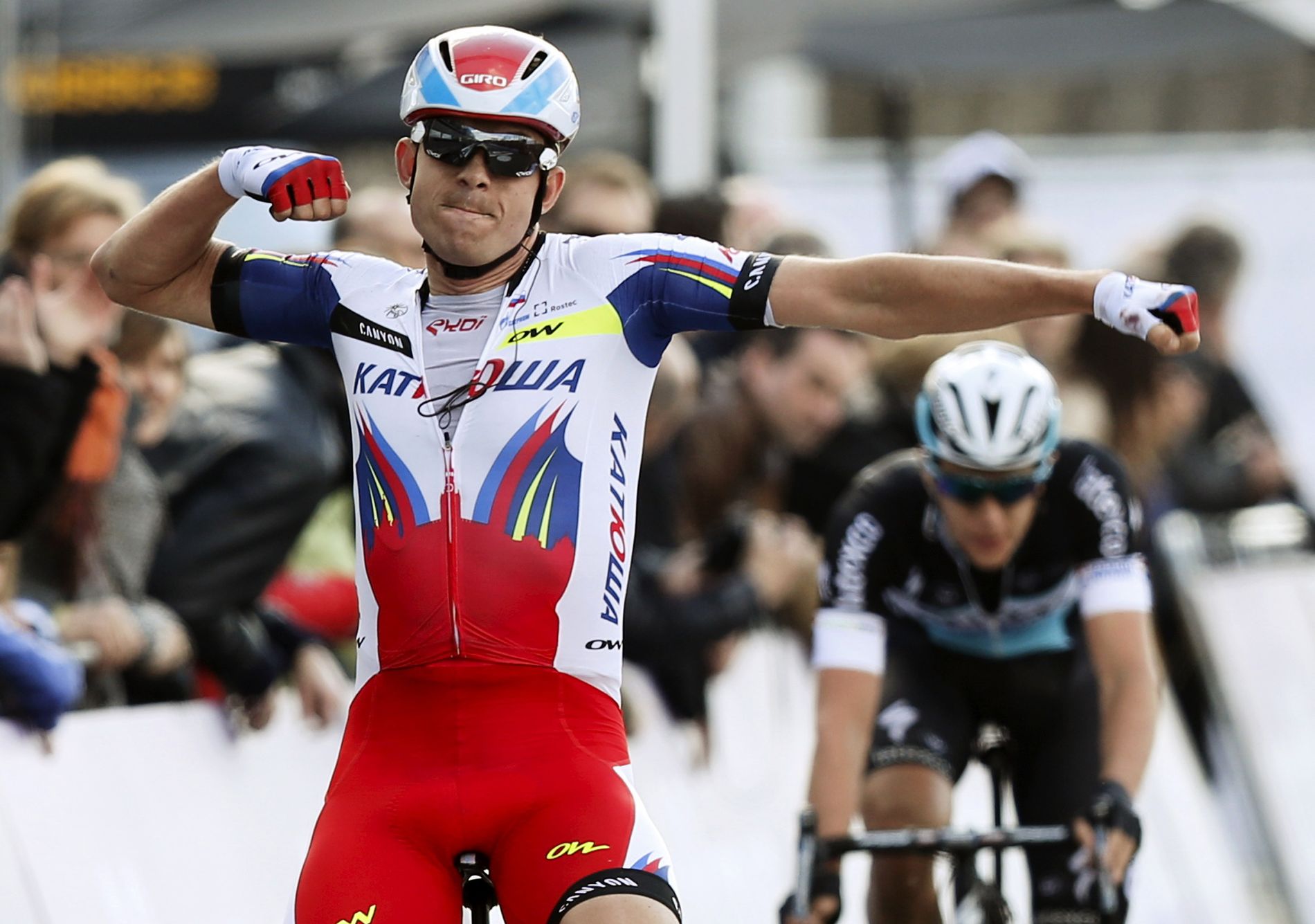 Kristoff won Flanders around 2015, as the first Norwegian ever, and has since his debut in 2012 never been worse than number 16.
With six places among the top five in eight attempts, he naturally belongs in the favorite layer, but he probably did not scare the competitors under either Brabantse Pijl (broke after technical problems with 30 miles left) or Gent-Wevelgem, where he had to settle for a 19th place.
– I actually felt pretty good, but it went just too hard, so it was a stick out like that, says Kristoff.
also read
If the trend continues, a Norwegian will win the Tour de France next year …
Kristoff has been known to like to need some rides on the cobblestones to really get in the rhythm, and hopes the rides he has now done will make him well prepared.
– I am optimistic and I often need a little ride to get started again, although I fear that I will not be ready until it is over, he says.
Therefore, there was also bad news when Paris-Roubaix (October 25) was canceled – the race that was to end Kristoff's season.
– I think it could have been the best race for me, since it had been the last, he says.
This is how Kristoff celebrated the stage victory in this year's Tour de France:
Now it is around Flanders (October 18) and Driedaagse Brugge-De Panne (October 21) that are left on the calendar, where around Flanders is the big goal.
The same applies to, among others, Mathieu van der Poel, Wout van Aert and world champion Julian Alaphilippe, all three riders that Kristoff has been tested against in recent races. In Brabantse Pijl, Kristoff got a little taste of next year's WC track, and got to see Alaphilippe and Van der Poel be magnificent up the steep slopes. In Gent-Wevelgem, it was Van Aert and Van der Poel who proved to be the strongest, but the two rivals ended up marking each other out of the race in the final.
In a way, this is also the key to Kristoff being able to copy the 2015 victory.
– I have a hope of getting ahead, but it is asked if I can do it. I felt I asked well in Wevelgem, so I trust the sprint, but it's about being in position.
VG Discount Codes
A commercial collaboration with kickback.no