The day before Wednesday's match against Northern Ireland, there must have been a tense atmosphere during a meeting at the national team's player hotel in Oslo.
VG has spoken to a number of sources in and around the Norwegian national team squad after the recently concluded gathering, with matches against Serbia, Romania and Northern Ireland at Ullevaal Stadium.
The 1-2 loss in the European Championship playoffs against Serbia last Thursday triggered strong turbulence internally. There were frequent meeting activities, including in groups and teams, and the temperature was high.
Although the team fought back with a bubbling 4-0 victory over Romania three days later, dissatisfaction with the national team management was expressed at meetings afterwards.
After the management had invited the players to share their feedback, disagreements between parts of the player group and the coaching staff came to the surface during a team meeting on Tuesday, the day before the 1-0 victory over Northern Ireland. Among other things, a fiery scene unfolded between striker Alexander Sørloth and assistant coach Per Joar Hansen.
According to several sources VG has been in contact with, too defensive playing style, too low pressure and too little adaptation to opponents was raised at the meeting, where also national team manager Lars Lagerbäck was present.
– It was high temperature. And that's fine, as long as it's not a fever. We must have it high under the roof, because we operate at the very highest level, so it is ultimately about winning. Then it is natural that there is an incredible amount of emotion, says national team assistant "Perry" to VG.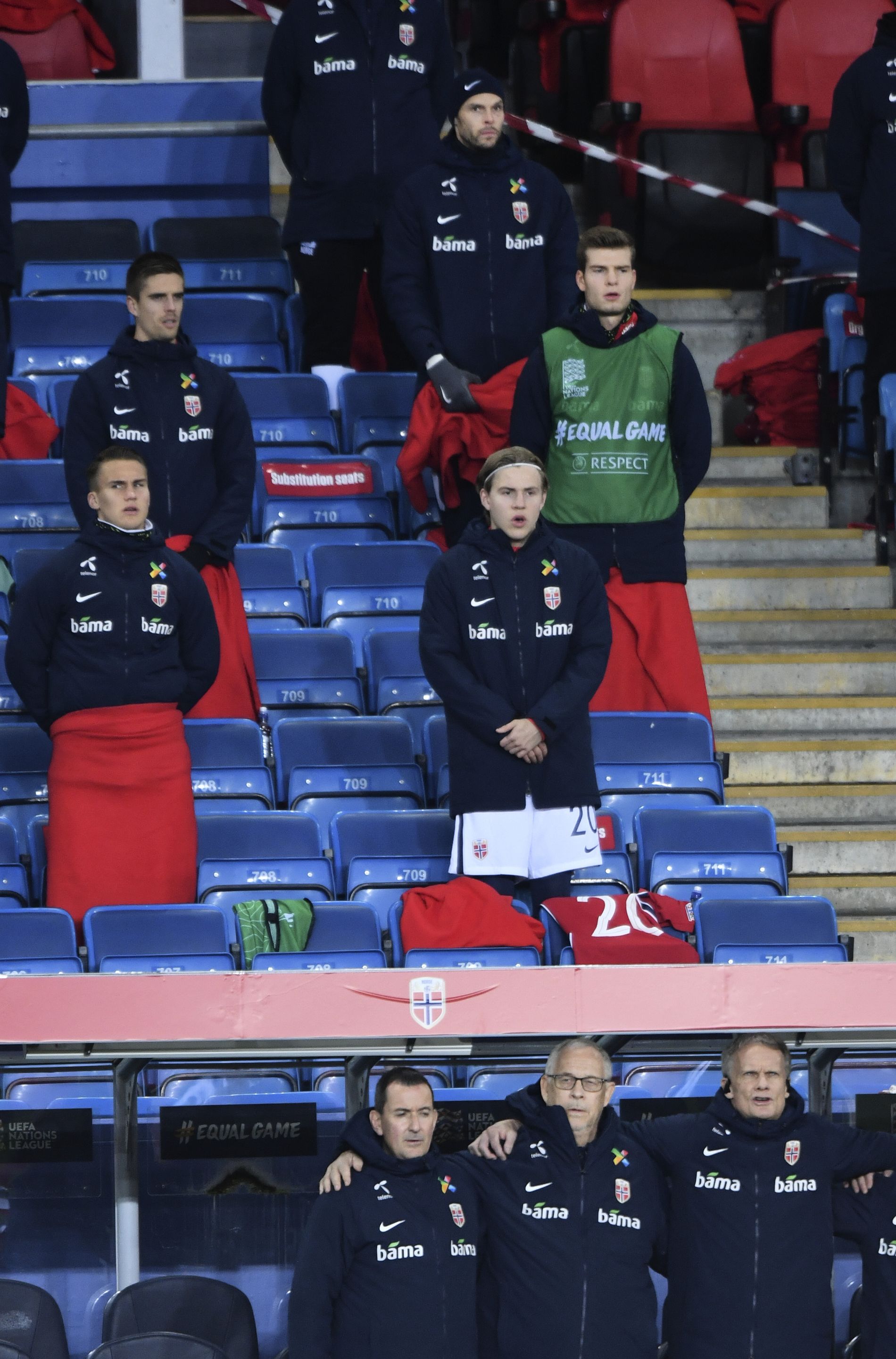 Evaluated in groups
Expectations were high before the fateful match against Serbia at Ullevaal Stadium on Thursday 8 October. A victory would send Norway to the playoff final against Scotland, where a new victory would secure the country's first European Championship final in 21 years. An Erling Braut Haaland in canonical form stole the headlines both in this country and in Serbia ahead of the settlement: "God will help us against Haaland", said Serbia boss Ljubiša Tumbaković at a press conference in Oslo the night before the match.
Norway came from a 5-1 victory over Northern Ireland and were tricky odds favorites. It ended with Serbian total dominance and a Norwegian 1-2 loss after extra innings.
– I do not feel involved at all in the match. It is simply not good enough, a disappointed Haaland told TV 2.
– It is because the team did not play well, Lagerbäck replied.
On Friday, Saturday and Sunday morning, a number of meetings took place at Thon Hotel Storo in Oslo, both with and without the coaching staff present. The Serbia match was "processed quite heavily", midfielder Stefan Strandberg could tell at the press conference just after the 4-0 victory over Romania.
Lagerbäck described an evaluation that was "quite negative" about "what we did, what we did not do and what we should have done".
In the days after the 1-2 loss, the national team management took the initiative to gather the players in groups of five and five to collect their feedback to the management in writing.
– We have not done this very often. It was so that they could think a little and think, Lagerbäck said at a press conference on Sunday night.
– What came out of it?
– They had to put down a number of points around three main topics where we had some sub-questions: It was about what attitude we had talked about before the game, how we should play defensive games and similar attacking games. They were allowed to sit and talk a bit about it in five different groups and explain it in writing in a number of points.
When asked what came out of the group work, and how the mood in the squad was, Strandberg replied that he did not want to go into it specifically:
– Of course we keep that between us, but I think we needed to air it out a bit. There was a lot of emotion and frustration after the Serbia match. I think it helped in this fight here. We got our thoughts a little down on paper.
"One more word, it's straight out!"
The 4-0 victory over Romania showed a completely different Norwegian face. Haaland scored a hat trick, Sørloth scored one. It was party football at times, but just after the end of the match, the Serbia match was still far ahead in the players' foreheads.
Martin Ødegaard, who delivered two goal-scoring passes, spoke to TV 2 that it was "a bit sad that we do it today and not against Serbia", while goal scorer Alexander Sørloth summed it up like this:
– I sit and am a little cursed after the match. We see how good we can be.
From the outside, it could seem that the Romania match was good medicine, but even after the victory, the critical evaluation in the Norwegian camp continued. Several sources tell VG that some players, including Sørloth, took up with the management that they think the team should push higher, play more offensively and approach different opponents in different ways.
This was first raised at a meeting with a small number of people that part of the evaluation the management had planned, before it was taken on to a meeting with the whole team on Tuesday, the day before the match against Northern Ireland.
also read
Cursed over the contrast – this is how the national team worked after the Serbia bang
At the meeting, where around 30 people were present, including Lars Lagerbäck, Alexander Sørloth must have received a very clear message from assistant coach Per Joar Hansen. Three independent sources state that Hansen said the following to the tip:
"One more word, it's straight out!"
When VG confronts Per Joar Hansen with this information, he answers as follows:
– We had discussions, but what is said internally in meetings, we keep to ourselves.
– How would you describe your relationship with Sørloth?
– Very good. Zero problem.
VG has for two days tried to get a comment from Alexander Sørloth, without success.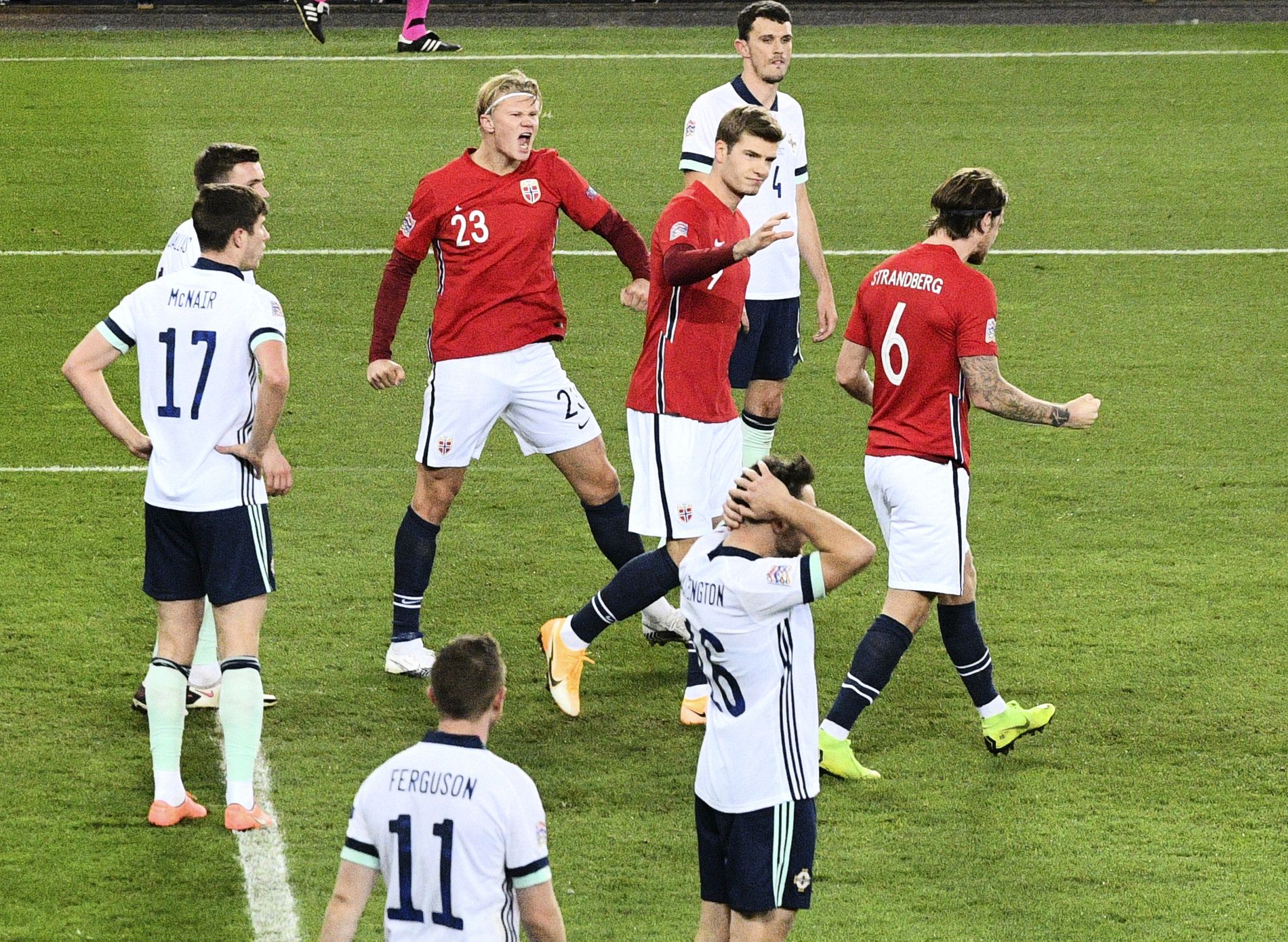 – Got blown out properly
Lagerbäck and Per Joar Hansen are said to have left the room at some point, while captain Stefan Johansen is said to have tried to calm the mood.
– The disappointment was great after the Serbia match. It was positive for us that the players were so committed. They made it clear what they thought did not work so well, and we made it clear that we thought the defensive game was not so good, says Per Joar Hansen.
– It is very good that we got blown out properly. It's not dangerous at all. If Norway is to play well, everyone must be on the same page. That means a good defense and a compact team, as we saw against Spain and Sweden last year, he says.
The day after the heated meeting at the player hotel, it was ready for the match against Northern Ireland. 75 minutes before the start of the match, it was confirmed that Lagerbäck made two changes to the starting lineup: Rune Almenning Jarstein and Alexander Sørloth were replaced by André Hansen and Joshua King.
also read
Lagerbäck with surprising Sørloth wreck in Norwegian victory
After the 1-0 victory on Wednesday night, VG asked Lagerbäck questions about the reason for the Sørloth bench.
– There were pure football reasons why I wanted "Josh" to get a chance. I think he has looked very motivated and been very focused. He has received a number of training sessions plus he made a very good start in the previous matches. It was a bit interesting to see how Erling and he worked together. When we have three strikers, it feels natural to let "Josh" get a chance from the start, the boss replied.
– How did Sørloth react to that?
– I have to think about … they got the team on … no, he said nothing in the morning, I think. He said nothing to me, at least.
Here you can see Lagerbäck's reaction to the question:
On Wednesday, Norway won 1-0 over Northern Ireland after an own goal by Stuart Dallas. Sørloth was substituted for King after 65 minutes.
Per Joar Hansen denies that the wreck had anything to do with the Sørloth dispute the day before.
– I can deny that 100 percent. We have had meetings with Sørloth, Haaland and King that when we have three games in one week, we would like to roll a little on the tips, he says.
VG Discount Codes
A commercial collaboration with kickback.no