– There have been rumors from time to time that there have been unwanted incidents between students and instructors, and some messages have reached us in the management over the years, says Nina Skarpenes, rector of the Police Academy, to Dagbladet.
The culture at the B3 camp at the Police Academy is particularly pointed out in the research project, where researchers Dag Ellingsen and Ulla-Britt Lilleaas in their study have uncovered several cases of sexual harassment and unwanted behavior in the police.
Do you have information in the case? Tip us at [email protected] or encrypted at Securedrop.
Made aware
Until 2018, a closing dinner was held at the camp, the so-called "fuck Thursday", where instructors and students celebrated together.
In 2018, the management at the Police Academy began to make it clear to the instructors that there should be no inappropriate approaches to students.
– We drew attention to the asymmetrical relationship. It was also repeated to the instructors when they arrived at the camp. We also gave the same message to the students, says Skarpenes.
The police academy has had cases where instructors have not been re-engaged to the B3 camp after an incident, she says.
Will investigate scope
Worried about «fuck-thursday»
Police Director Benedicte Bjørnland was presented with the findings of the research at the end of last week.
– There have been stories related to camp stays at the Police Academy, where there have been sexual relations between students and instructors, Bjørnland says to Dagbladet.
There have also been incidents in police districts or special bodies where subordinates are said to have had sexual relations with a superior for consideration, such as good certificates and advantageous services, says Bjørnland.
Now she wants to investigate the scope of the findings in the research, before further measures are implemented.
– The information we have now received imposes on me and all leaders in the police a duty to act. The first thing we will do is conduct a more fine-grained employee survey that dives deep into this, with more detailed questions, so that we get a good picture of what we are facing.
– We owe it to our employees – and in particular those who have reported that they have been subjected to sexual harassment, that we clean up, says Bjørnland
Must be safe
Due to infection control measures, a total ban on alcohol and partying has been introduced in the B3 camp since March. However, it should be continued after the corona measures have been eased.
– What is important to say is that we have zero tolerance for sexual harassment. I fully support what the police director says, says Skarpenes.
– Can you be sure that this will not happen again?
– We can never guarantee that, but we will do everything we can to prevent it from happening. It should be safe to be a police student.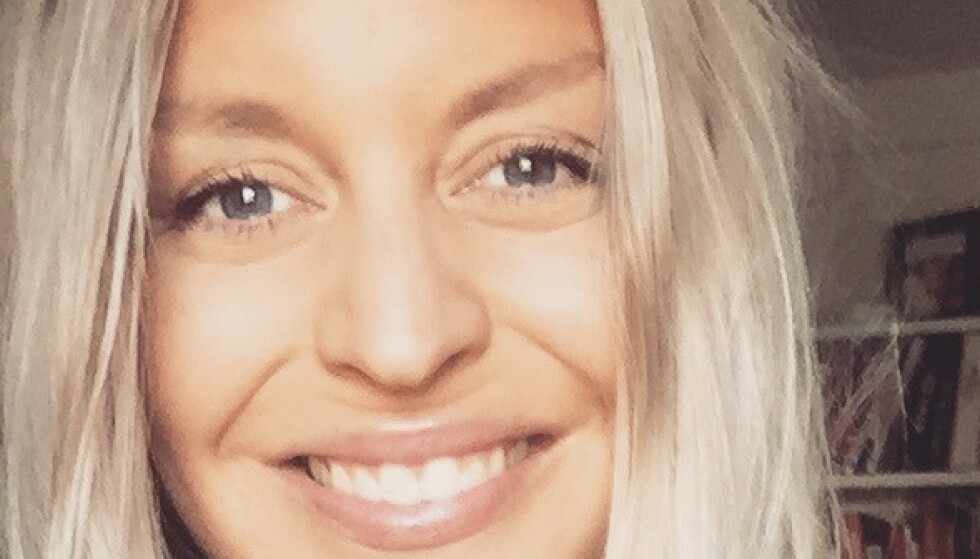 "Sorry, thought we had a desk"
Worth noting
Lisa Figenschou, leader of the Police Students, an association under the Police Association, tells Dagbladet that they have not received any inquiries about such matters during her two years as leader.
– There is no one who has notified of such conditions, but I dare not comment on the periods before I took over, Figenschou says.
– I think what comes out is worrying. This should not happen in the police force and we have zero tolerance for this type of behavior.
Figenschou also says she is not familiar with the term "fuck-Thursday".
– I have not heard of it before, but it is difficult to say whether it applies to the entire student body or whether it only applies to me.
– What do you think about the fact that the students have not contacted you about this?
– We are available to the students, and will encourage everyone who experiences something unpleasant to contact us so that we can help them in the process.
Facts on the table
– I was made aware of this recently, and in other words do not know the content. In principle, we see zero tolerance for harassment and one case is one too many, says leader of the Police Association, Sigve Bolstad, to Dagbladet.
He points out that it will now be important to get all the facts on the table, and that the current situation will also be investigated.
– It is important that you get all the facts on the table about both past and present before you possibly conclude. It is also important not to stigmatize. We in the Police's Joint Prohibition obviously believe that this must be taken seriously and that the management now follows up on what has emerged, says Bolstad