Scatec Solar buys SN Power for close to SEK 11 billion. The company will be a large-scale global player in hydropower, solar power, wind power and battery solutions. Now "Solar" is dropped from the name.
Published:,
Scatec Solar buys the hydropower company SN Power from Norfund for NOK 1.17 billion, corresponding to around NOK 10.9 billion.
According to the company, the acquisition will provide an opportunity to create significant value for shareholders, and contribute to growth in underlying earnings already this year.
Scatec Solar was established in 2007 and develops, builds and operates solar power plants. Like many other "green" companies, the company has had a nice development on the stock exchange recently. Since the new year, the share is up 75 percent.
Scatec Solar will change its name to Scatec to give a signal that the company is now also involved in technologies such as hydropower, and not just solar energy.
Shortly after the opening on the Oslo Stock Exchange on Friday, the Scatec Solar share jumped by more than 15 percent to NOK 251. The main index rises 1.2 percent.
– Global player on a large scale
SN Power was established in 2013 by Statkraft and Norfund, before Statkraft sold out in 2017 and Norfund became a full owner.
Raymond Carlsen, CEO of Scatec Solar, has big plans for the acquisition.
– We are expanding our growth strategy to become a global player on a large scale in solar power, hydropower, wind power and storage solutions, and the acquisition of SN Power today is an important part of this strategy, says Carlsen in a statement.
– Hydropower and solar energy complement each other by providing opportunities for the sale of additional services and optimization of the supply of power from various energy sources. We also see great project opportunities in new growth markets in South-East Asia and southern Africa, in addition to access to projects with liquid solar energy in combination with hydropower, he says.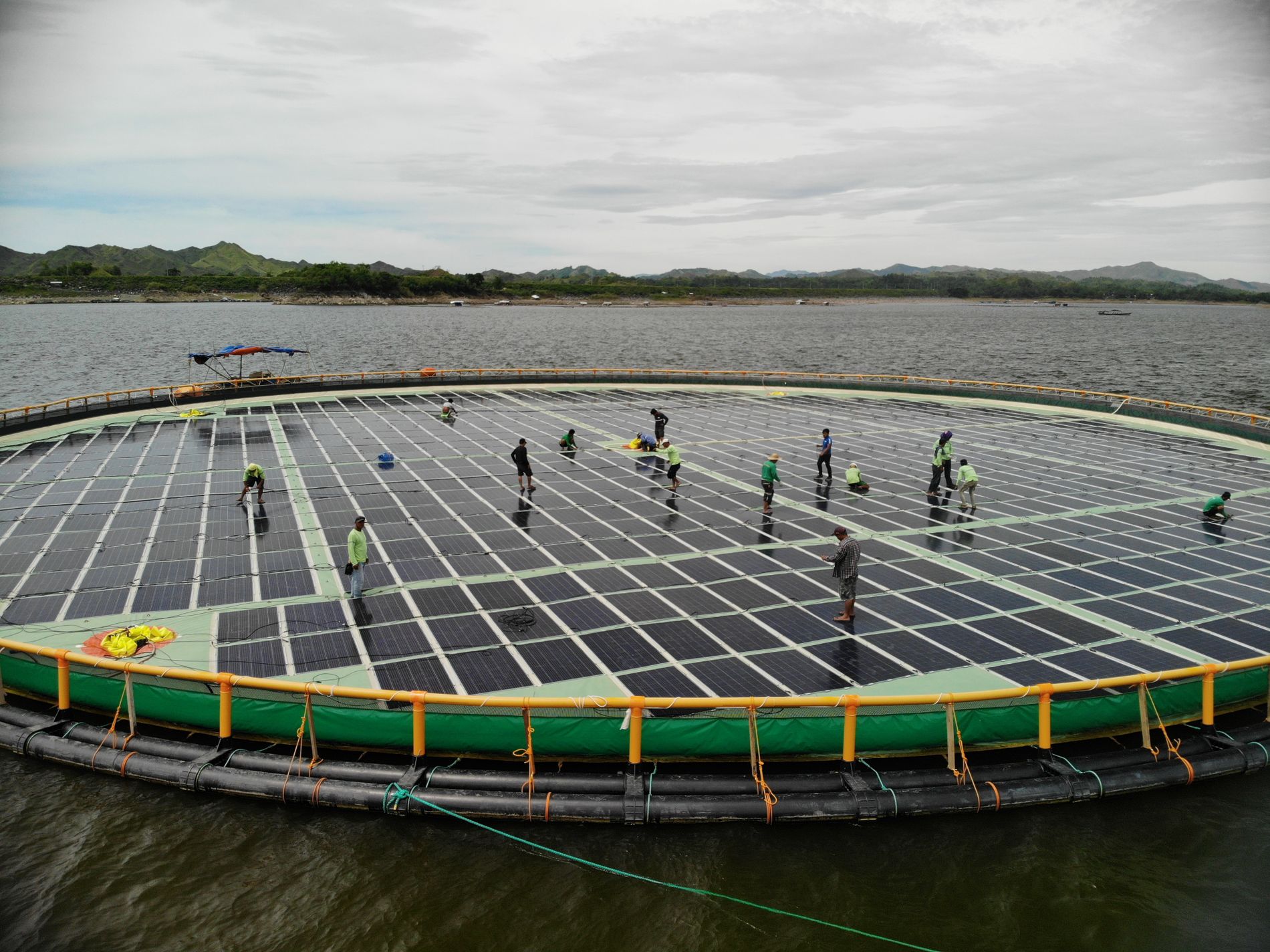 Grows in size
Following the acquisition, Scatec will have 450 employees and power plants in 14 different countries. The company will have a power plant with a total capacity of 3.3 gigawatts in operation and under construction.
From early 2021, all power plants will be in operation, and then it is expected that the company will produce 4.1 terawatt hours of electricity (TWh) a year.
SN Power is located in hydropower plants in Laos, Uganda and the Philippines with a total capacity of 1.4 gigawatts. The company produces 6.1 terawatt hours of electricity a year, of which the company itself receives 1.8 TWh.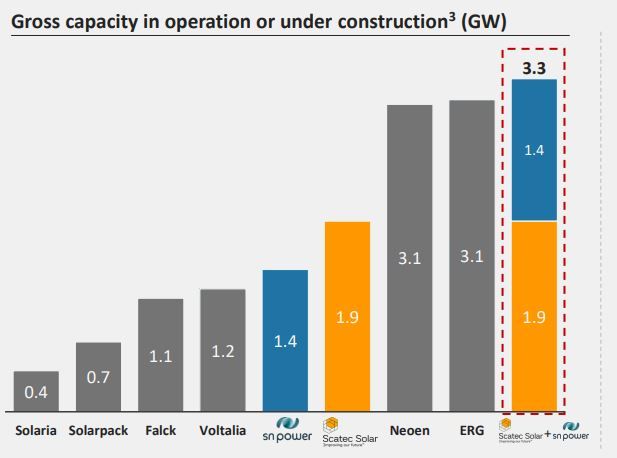 Solid return for Norfund
Public contact Per Kristian Sbertoli in Norfund is very pleased that SN Power is now part of listed Scatec.
– This is a huge breakthrough for Norfund. Our mandate is to mobilize private capital into the markets where it is needed to develop renewable energy and fight poverty and climate change, Sbertoli says to E24.
– Now we are also releasing capital that we can reinvest in renewable energy in other markets that are perhaps even more demanding, he says.
– Many investors fear great risk in the countries where SN Power is invested. But has this business had solid returns?
– We believe that Norfund's and Scatec's history shows that even if there is risk in these markets, this risk can be managed, and it gives a good return, he says.
Norfund's total return on investment in SN Power has been 19 per cent annually measured in kroner and 12 per cent annually measured in dollars.
– Happy to contribute
Norfund's board decided on 3 July to enter into exclusive negotiations with Scatec Solar, and an agreement has today been signed.
Norfund CEO Tellef Thorleifsson says that with the sale, they will free up capital, which in turn will be invested where it is needed most to fight poverty and avoid climate emissions.
– The goal was to get the best agreement that delivers on Norfund's mandate. Here, Scatec Solar came up with the best offer, and we are pleased to contribute to a Norwegian company now becoming a leader in both water and solar. This is a good basis for our further collaboration, says Thorleifsson.
This is how it is financed
The acquisition is fully financed through a combination of cash available from Scatec Solar's balance sheet, seller credit of $ 200 million, a loan of $ 150 million and an acquisition financing of $ 700 million from Nordea, DNB, BNP Paribas and Swedbank.
Acquisition financing is expected to be refinanced through debt and equity within 12 months after the end of the transaction.
The acquisition will be completed in the first half of 2021.
– Profitable and attractive
Minister for Development Aid Dag-Inge Ulstein (KrF) is pleased that investors on the Oslo Stock Exchange can now contribute even more to investments in developing countries.
"Today we are witnessing an excellent example of how companies that have been established to implement smart, green and sustainable investments in developing countries can be profitable and attractive acquisition candidates," he says.
Ulstein interprets the billion-dollar sale as meaning that the state's investment in Norfund has created profitable business.
– When such investments provide a good return, and it becomes possible to sell to private investors, we can create more development through the fact that released funds can be used for new investments in developing countries, Ulstein says.
He points out that the corona crisis seems to be reversing the positive development where more people in poor countries are gaining access to energy. Much more renewable energy is needed to ensure this goal.
– This is absolutely necessary if we are to pick up the pace of building renewable energy, reduce investments in coal power and thereby slow down the climate crisis, Ulstein says.
Lost 24 mill.
Just after the announcement of the acquisition, the solar energy company will also provide figures for the third quarter of the year.
Scatec Solar delivers red numbers on the bottom line in the third quarter, but sales increase from the same time last year.
The result after tax is minus NOK 24 million, from a positive result of NOK 66 million at the same time last year.
Turnover is NOK 724 million in the quarter, up from NOK 512 million at the same time last year.
Gross operating profit (ebitda) on a consolidated basis is NOK 538 million, from NOK 418 million at the same time last year.