If you have become obsessed with shares in the last week, the chances are high that you have invested in "lottery shares".
Published:
To win the Aksje-NM, you may want to bet on «lottery shares».
"Lotto shares" are shares that fluctuate a lot from day to day, so-called volatile stocks. These are greatly influenced by things like sensational news in the media.
– If you want the opportunity to double your money in one week, these are the kind of shares you should buy, says research manager Geir Linløkken in Investtech.
In E24's miniseries «The Stock School with Erik Follestad», Linløkken recommends participants in the Stock NM to invest in the shares that fluctuate a lot.
Sign up for Aksje-NM here.
Top ten volatile shares on the Oslo Stock Exchange
Investtech has compiled an overview of the top ten "lottery shares" on the Oslo Stock Exchange. The list shows how much the shares have fluctuated on a monthly basis.
By far the most risky is Borr Drilling, which has fluctuated by an average of 116 per cent on a monthly basis. According to Linløkken, the price of Borr Drilling is a good example of how unpredictable such shares can be.
The share price fell from 78.83 to 2.65 during two to three months in the winter this year. Then it rose to 14.50 in less than a month, before falling to 6 kroner in just a few days.
Today, the share is around NOK 4.
As an E24 + subscriber, you get access to real-time prices on the Oslo Stock Exchange. As a Aksje-NM participant, you now get 50 percent on an annual subscription. Buy here!
Bets on «lottery shares» in Aksje-NM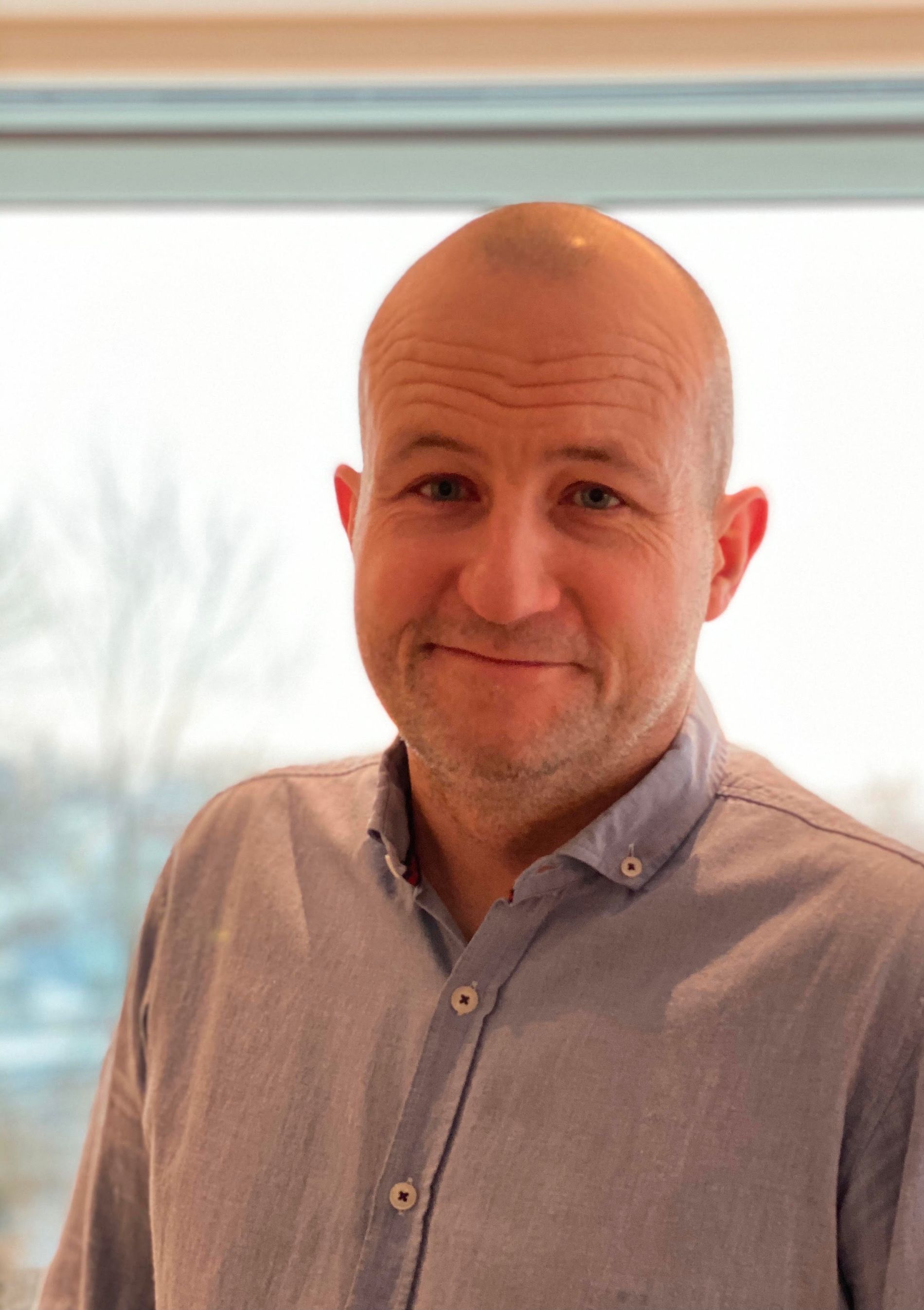 Trond Sandstrøm is among those who have done very well so far in Aksje-NM. When E24 interviewed him on Wednesday morning, he was in third place with a return of well over 50 percent. His portfolio consists of several "lottery shares", including Kongsberg Automotive.
– It is necessary to choose a limited number of shares that have the possibility of sharp repricing – and to have luck with these shares.
Sandstrøm further says that such volatile shares can of course hit both ways, and to win it requires that you sell the share at the right time. He has registered that several of the participants in Aksje-NM have bought the same shares as him, but that they have not been as lucky with the time, and therefore did not get as good a result.
Although Sandstrøm thinks it's fun to be in the lead in the competition on a national basis, he is extra excited about something else:
– I am very happy to be at the top of the group I was invited to by my friend, Stian. He has also chosen "lottery shares", but clearly not the right ones. He is almost the last in the league, says Sandstrøm.
Since the interview on Wednesday, Sandstrøm has dropped to a preliminary 22nd place out of just over 29,000 players.
– The "lottery shares" can also be halved in one week
Even though it is "lottery shares" you should bet on if you want to get rich on shares in a short time, research manager Linløkken advises beginners not to invest in these shares with their own money. The "lottery shares" can also be halved, or even go bankrupt in a short time.
According to Investtech's analyzes, equities that fluctuate a lot have statistically fared worse than other equities. In the fifth episode of "Akskeskolen med Erik Follestad", the head of research advises new investors not to invest in "lottery shares", and instead encourages them to think long-term.
Want to learn more about stocks? Here you can watch Akkeskolen's episode # 1, # 2, # 3, # 4 and # 5.
Read on E24 +
Experts: The investment trap beginners must avoid
also read
Stock School # 4: How to choose the "right" stocks