Facebook and Twitter have taken action to limit the spread of an article about Democratic presidential candidate Joe Biden and his son Hunter.
Facebook casts doubt on the credibility of the article, which is published in the tabloid newspaper New York Post, and says in a statement that a third party will fact-check the content.
– I want to make it clear that the case will be fact-checked by Facebook's independent partners. In the meantime, we are reducing the distribution on our platform, writes Andy Stone, spokesperson for Facebook, and adds:
– This is part of our standard process to reduce the spread of false information.
also read
Facebook removed Trump's post – Twitter hid it
Twitter has gone even further, and has in what is referred to as one unusual grip prevented users from sharing the article or publishing images from it. Those who try receive a message that it is "potentially harmful", writes NBC.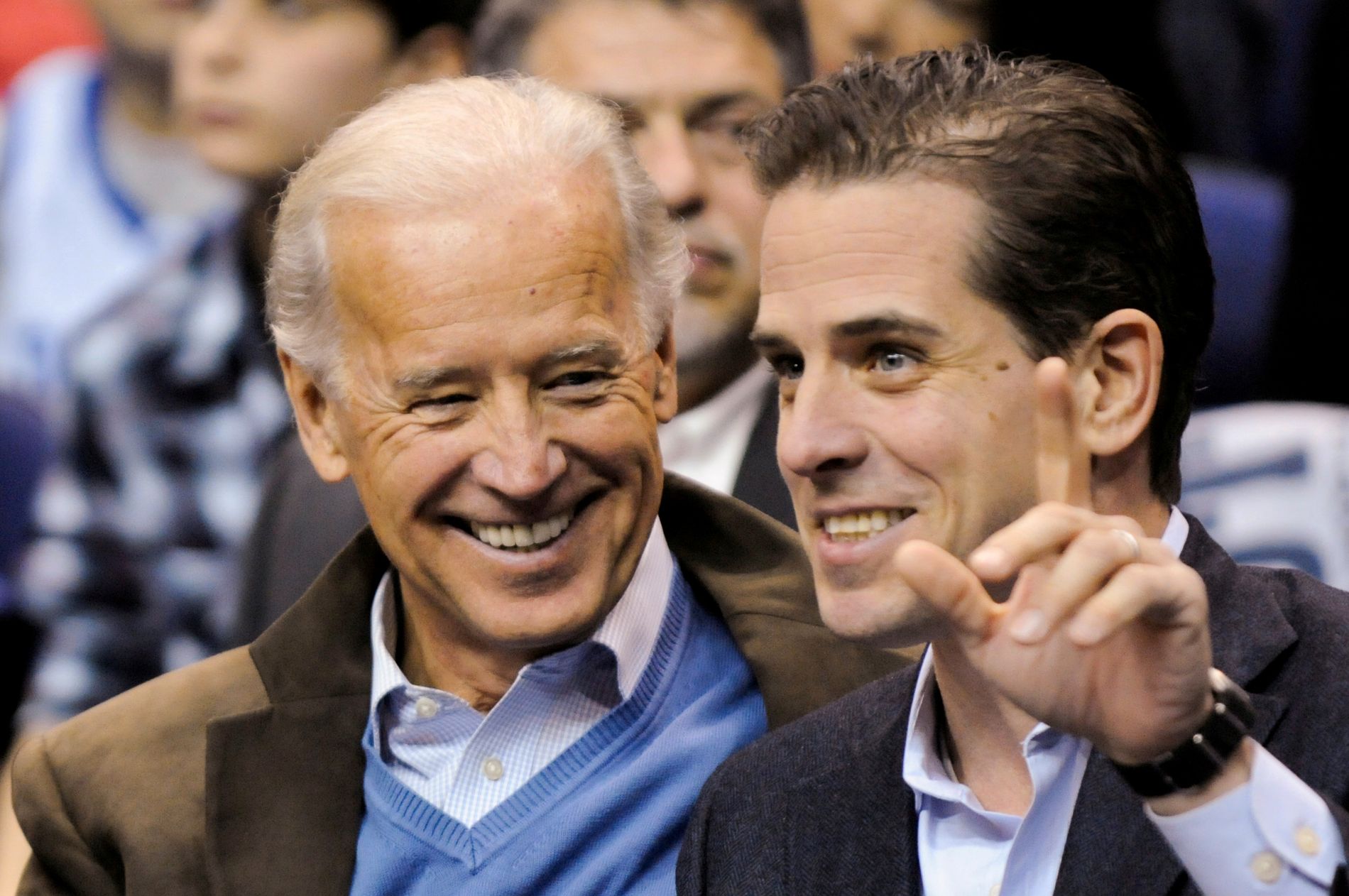 The Biden campaign denies allegations
In short, the tabloid newspaper New York Post, which is owned by Rupert Murdoch and the company News Corporation, has published what they claim is an e-mail correspondence between a top manager in the controversial gas company Burisma and Hunter Biden.
Hunter Biden has been a board member of the company, and the newspaper claims that the emails indicate that Joe Biden's son introduced this top manager to his father, while he was the US vice president.
The content of the article has not been verified by other media, nor has the newspaper published evidence that such a meeting actually took place, writes Bloomberg.
Background: Republicans want to investigate Joe Biden's son
The newspaper writes that they have received the information from Trump's former personal lawyer Rudy Giuliani, who claims he has gained access to a hard drive Biden's son delivered for repair in Delaware in 2019. Giuliani has several times before made untrue allegations about Joe Biden and Ukraine, writes the news agency AFP. Giuliani has not responded to requests from the Washington Post to comment on the case.
The Biden campaign denies that such a meeting has taken place, and points out to the channel NBC that several committees of inquiry – including in connection with the Supreme Court case against Trump – have come to the same conclusion: That Joe Biden never did anything illegal in his contact with Ukraine.
They also criticize the newspaper for not confronting them with more of the information before the article was published.
– I have never talked to my son about his foreign business, the Democrats' presidential candidate Joe Biden himself has previously said.
Republicans are furious
Facebook and Twitter's decision has set the minds of several Republicans on fire, who believe that the internet giants are taking a stand in the American election campaign.
Also read: Promises not to work for foreign companies if the father becomes president
Josh Hawley is among several senators who have sent letters to Facebook chief Mark Zuckerberg. Here he writes that the "apparently selective blocking suggests that Facebook is biased", and argues that the article is in the public interest.
Senator Ted Cruz wrote to Twitter chief Dorsey that their "censorship is hypocritical, since they are willing to share articles without documented sources about other candidates."
– This can only be seen as an obvious and transparent attempt by Twitter to influence the upcoming presidential election, he adds.
also read
Trump believes Biden should be arrested
Dorsey has later taken self-criticism in the case, and says in a statement that the company has not been clear enough in its communication about the move that was taken.
– Blocking the sharing of links via tweets or instant messages without giving any explanation as to why, is unacceptable, he writes.
I a thread Twitter explains why they have introduced measures against sharing the article. Among other things, they believe that it violates the guidelines for publishing information obtained through hacking, and which contains private information, writes NBC.
Accuses the companies of discrimination
Despite this, the Trump apparatus has already used the article in the election campaign, writes the Washington Post.
During his election rally in Des Moines, Iowa, on Thursday night, President Donald Trump went straight to the throat of the Internet giants, whom he criticizes for discrimination.
– The bluff about me was never taken down by Twitter or Facebook or "mainstream media" – never. But with Biden today, they take down negative posts almost before they are published. They're trying to protect him. They are trying to protect Biden, he says, and adds that Twitter has also closed the account of his press manager Kayleigh McEnany after she shared the case from the newspaper.
The US presidential election: The tipping states that decide the election
Trump also says that the newspaper's case shows that Biden is a "corrupt politician" who has lied about his contact with businessmen in Ukraine.
Donald Trump has repeatedly accused Biden of helping his son when he had Attorney General Viktor Shokin, who led an investigation against Burisma, removed from his position. These accusations have been refuted, and Biden is said to have acted in accordance with the official foreign policy of the United States.
VG Discount Codes
A commercial collaboration with kickback.no