Jakob Ingebrigtsen (20) broke records and broke the dream limit of 1500 meters, but believes it will take another five years before he is at his very best.
SOGNSVANN: Not in 2021. Not in 2022. Nor in 2023 or 2024. But only in 2025 does the running phenomenon from Sandnes think that he will "peak" as an athlete.
This despite the fact that during the difficult corona season he broke barriers and even believes he could have won Olympic gold in Tokyo, if there had been any Olympics.
But 3.28.68 at 1500 meters is not a "terminus" for Ingebrigtsen. According to the young boy's own career plan, several thousand training hours will be put into the bank before he goes into full bloom in five years.
– I personally believe that I should "peak" physically and in terms of age when I am 24-25 years old. And after that, the plan is to keep that level as long as possible. It's until the body says stop or I neither bother nor can anymore. Things are very unpredictable, and I do my best to keep it predictable. But that I now talk to you and say that we will do it this way and that in the next few years, that is what we have planned.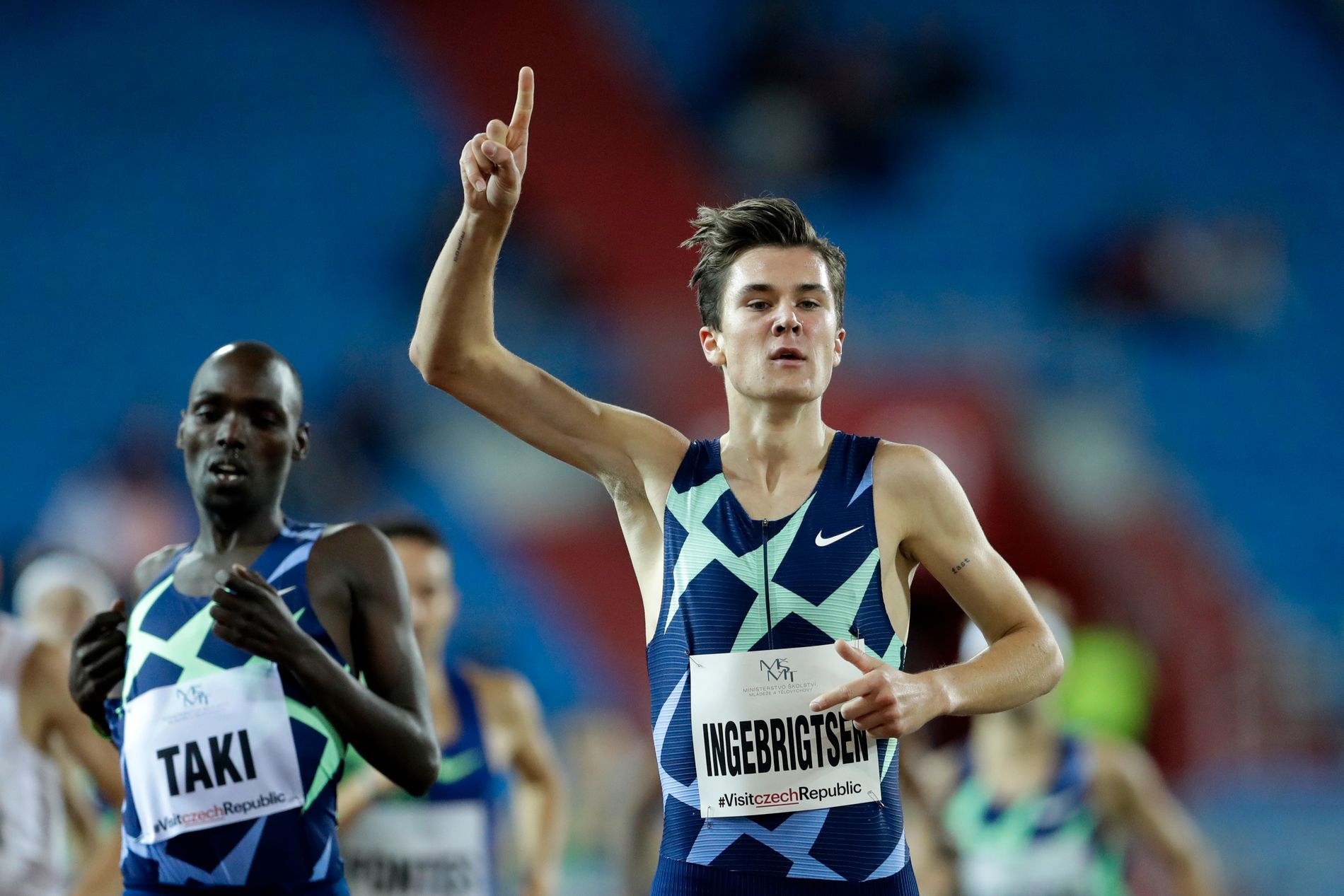 also read
Jakob Ingebrigtsen is now part of an exclusive company
Only seven better through the ages
When we interviewed 17-year-old Jakob Ingebrigtsen before the Bislett Games in June 2017, he said that the big goal in his career was one day to be able to break the dream limit of 3.30 in 1500 meters.
He managed that so it held in Monaco in August. The runner phenomenon jumped just as well over the 29s and ran in the finish of 3.28.68, an improvement of Mo Farah's European record by 13 hundredths.
Only seven men in history have run faster than Ingebrigtsen on one of athletics' most prestigious distances.
In 2021, the plan is to get below 3.28. The next sub-goal is to improve by half a second, then another half second.
And maybe one day he can beat Hicham El Guerrouj's "unbeatable" world record of 3.26.00.
– But it's far yours. I can not take equal jabs every season.
– You will take the world record in two years, was the prediction of your father Gjert in one Online newspaper podcast i september?
– I do not think that is realistic.
– Why not?
– You can not just say something, and then you do it. It takes more than two years to build up to be able to run three seconds faster at 1500 meters.
– Where is the limit for you?
– It was the 30 limit that was the big goal. Then there was the European record. My next goal is below 3.28 during 2021. And then I hope to be able to do even better than that, then we are down to the 26s. And if I go under 26, it's a world record. But it is very long-term.
– Where do you have the most to pick up right now?
– It is to get a year with more training. It is not many years I have been an adult physically. I choose to believe that it will take more than a year of training for me to be as good as I can be. I do what I have done with the same quality, and maybe more, I think I want a development just on that.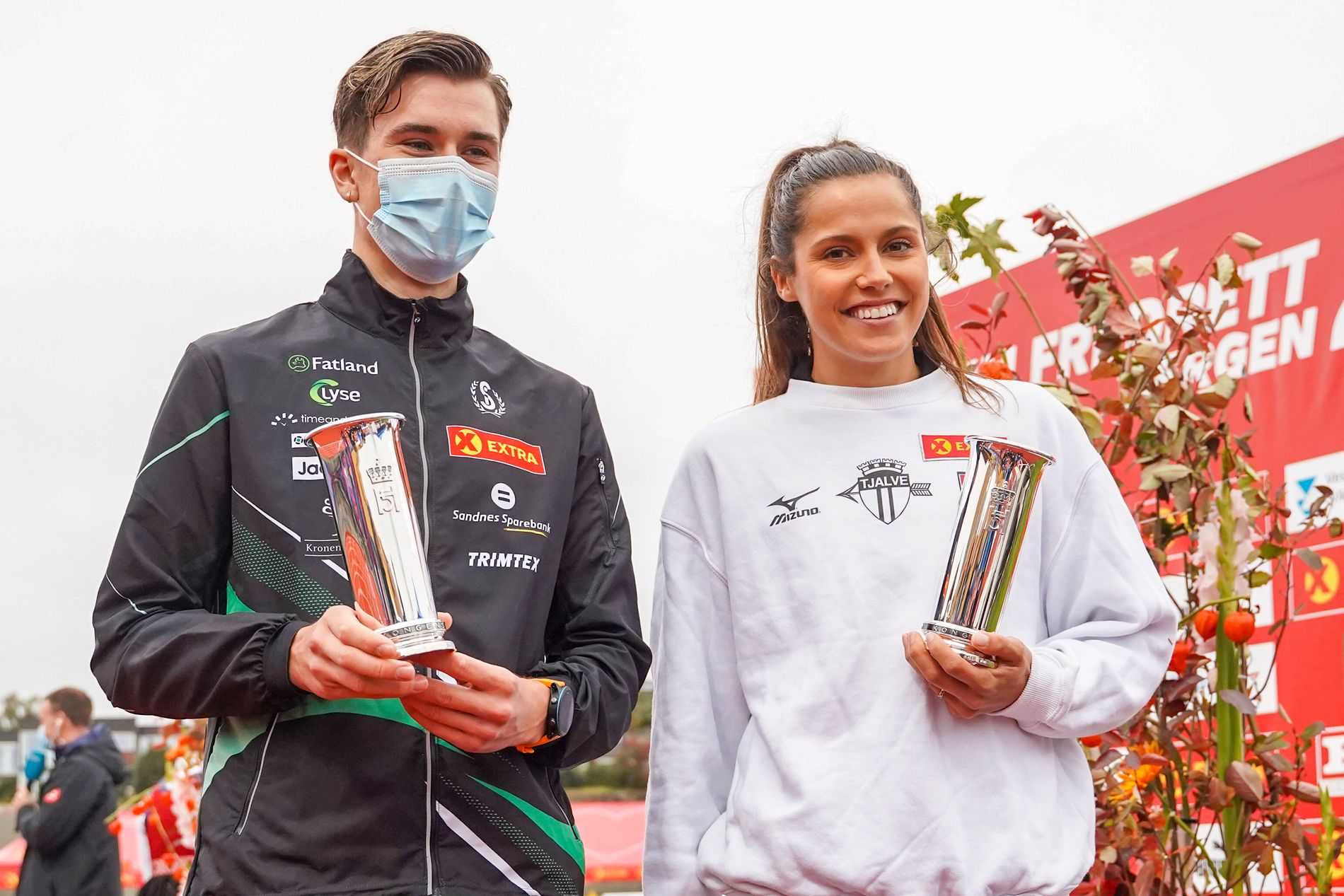 Doubt that it will be the Olympics
When big brother Henrik Ingebrigtsen won European Championship gold in the 1500 meters in 2012, 12-year-old Jakob decided: He would win Olympic gold in the 1500 meters in Tokyo.
Those games were postponed for a year, and if we are to believe Jakob Ingebrigtsen, there will be nothing next year either.
– It does not look very bright. I do not think there will be any Olympics as the situation is today, but I hope.
– How much does it bother you that you did not get the opportunity to win the Olympic gold you dreamed of as a 12-year-old?
– I have not thought much about it … but it's some shit.
Ingebrigtsen finished his teens in September, but believes he has not changed as much either as an athlete or as a human being in recent years.
– I have never seen myself as a junior as I as a boy competed against adults. I guess I never looked at myself as a kid, either.
also read
Jakob Ingebrigtsen broke dream boundaries and set a European record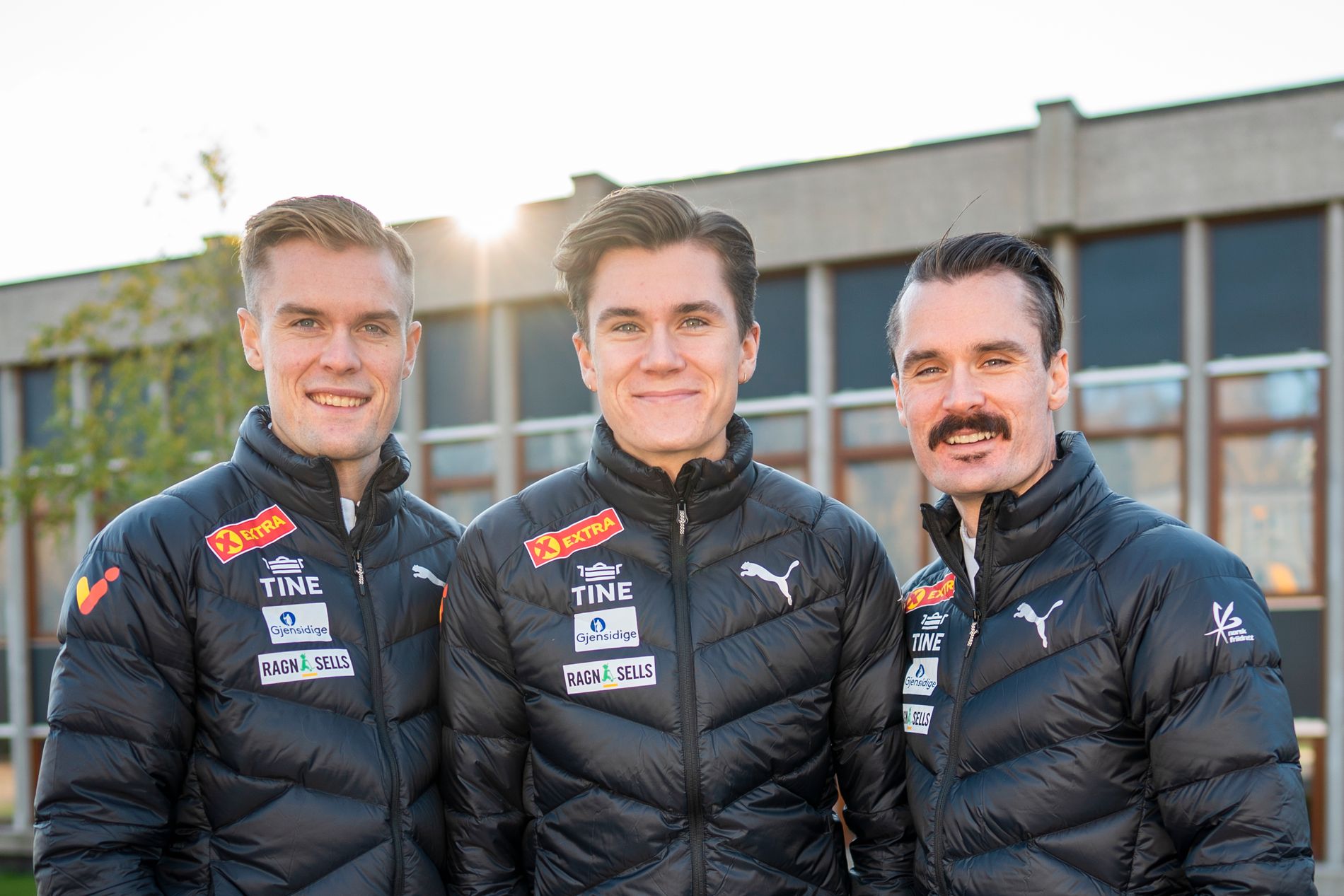 – Top sports are not fun
But one thing has definitely not changed. Jakob Ingebrigtsen does not do sports because it is fun, but because it is a job. When he is not training or competing, he thinks as little as possible about sports.
– I feel that I am good at putting things away, the sporting things. That is a key factor. I manage to balance what is private and sporting. I live in a way two lives, where one is about running, training and competing. As soon as I can, I also try to come up with other things that are not about sports.
– Many athletes live in a bubble where sports are all-consuming?
– No, that sounds boring. In everyday life, there is no fun with sports. There are competitions that are fun, everything else is work.
– You do not think top athlete life is fun at all?
– No, I do not think so. Maybe I should be careful about what I say … but I see that there are many who do what I do because it's fun. As a trainer because it's fun. People who imitate us because it's fun. It's probably very good, but I can not quite see it.
– Why is it like that?
– It is hard to explain. But I grew up with clear and distinct goals, pointed out a place where I should be. And it has been Olympic gold in 2020. I have done everything I can to make it happen. But the road there has not been particularly fun. What's fun is winning Olympic gold.
– Are you sure you will manage one day?
– I think I'll do it. It may be a little silly stuff, but I think I can win everything. At least I'm saying that to myself. I think I'm the best runner in the world, and I think you have to have that attitude to do it.
The Ingebrigtsen family usually travels to the USA in November-December to get altitude training.
It is uncertain whether it can be implemented this year due to the corona pandemic.
– Everything is unclear now, and there is little I can do about it. But I have to do the job regardless of whether it is a US trip or not.