Michigan Governor Gretchen Whitmer accuses President Donald Trump of encouraging the far-right militia groups that planned to abduct her.
Thirteen men, including members of two far-right militia groups, were arrested on Thursday and charged with plotting to abduct Gretchen Whitmer and trigger a civil war.
Hours after the FBI announced the arrests, Michigan's liberal governor cracked down on President Donald Trump, accusing him of encouraging supporters of white supremacy and right-wing extremist militias.
– Be prepared
When Trump during the TV debate against Democratic presidential candidate Joe Biden last week was asked to distance himself from the far-right group Proud Boys, he asked them to take a step back, but at the same time "be prepared".
"Last week, the President of the United States stood in front of the American people and refused to condemn supporters of white supremacy and hate groups like these two in Michigan," Whitmer said.
– Hate groups heard the president's words, not as if he distanced himself from them, but as a battle cry, she says.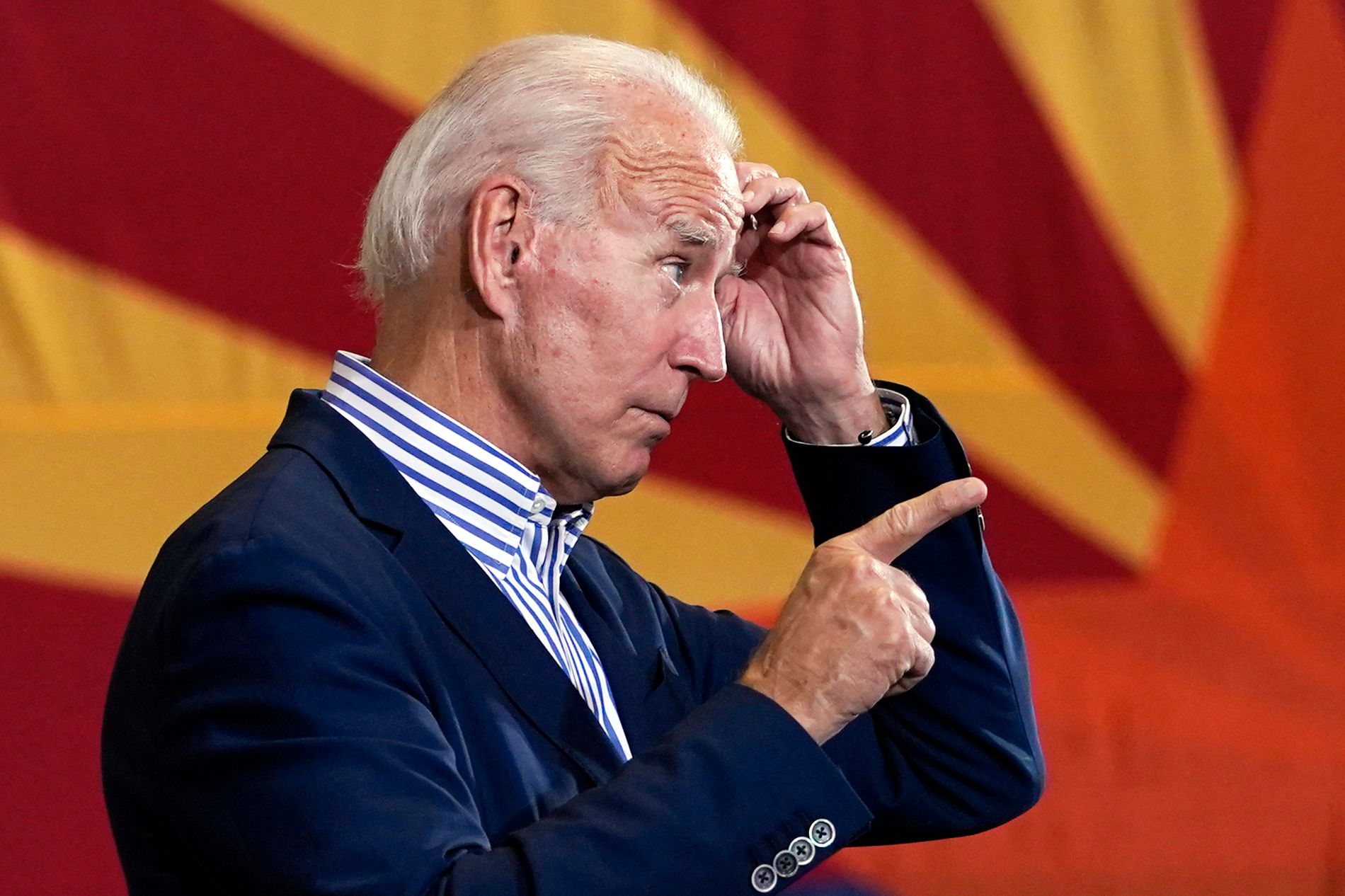 Hatred and intolerance
Biden joins the criticism and refers to a Twitter message from Trump in April this year, where the president wrote " LIBERATE MICHIGAN ».
– He gives oxygen to the hatred and intolerance that is now on the rise in our country. We must put an end to that, Biden said when he arrived in Arizona on Thursday.
Asked if he thought Trump's Twitter message could have inspired the men charged with the kidnapping plans in Michigan, Biden said "yes, I do."
– Should thank you
Trump reacts strongly to the statements made by Whitmer and Biden and believes that they should thank him and the federal police, whom he refers to as "mine", for uncovering the kidnapping plans in Michigan.
– Instead of saying thank you, she calls me a supporter of white supremacy, tweets have.
In his speech, Whitmer did not characterize Trump as a "supporter" of white supremacy. Instead, she accused him of encouraging such followers.
– Incorrect claim
Trump further claims that Biden and the Democrats "refuse to distance themselves from anti-fascists, anarchists, looters and mobs who burn down democratically governed cities."
However, Biden has publicly distanced himself from the violent protests and riots that have hit American cities in recent times.
– I do NOT tolerate extreme violence. As President, I will always defend ALL Americans, even those who oppose me and attack me, tweets Trump.
Donald Trump will hold a public meeting in Florida as early as Saturday, just ten days after he was diagnosed with coronary heart disease.
Trump's doctor said on Thursday that the president has finished his treatment and will be back in public as early as Saturday. Then he will be watching a public meeting in Florida, at least if he gets what he wants.
"I will try to hold a public meeting on Saturday night if we manage to make it happen," Trump told Fox News.
Trump added that he is also planning a rally in Pennsylvania the next day.
"I feel so good," Trump said. (NTB)