The director denies that people behind the play Ways of seeing have filmed former Minister of Justice Tor Mikkel Wara's home in secret and called him a racist.
---
Laila Anita Bertheussen wanted to comment on the allegations to the prosecutor that she has been reluctant to contribute to informing her own case when the trial against her started up again after 11 days without trial.
– I have volunteered for all conversations about the safety of my house. I voluntarily gave fingerprints to the police. I volunteered in the first police interrogation without a lawyer. That's because I thought the whole case was based on a misunderstanding, Bertheussen said.
Then she listed a number of things she had done voluntarily. Among other things, to give the police access to her medication lists, give the security company full access to her home and that she was voluntarily with the police to sign an interrogation.
– In August 2019, my lawyer advised not to appear in more interrogations. I'm glad I followed, Bertheussen continued before reaching out to PST.
Bertheussen thought that they had decided to "make" a case against her.
– PST had total tunnel vision no matter what they saw or found.
The extensive trial against Bertheussen is now coming to an end. Last day in court is Friday 23 October.
The court took time off last week because defense attorney John Christian Elden was to appear in the Supreme Court as a defense attorney in another case. On Wednesday morning, Elden, Bertheussen and other actors were back in courtroom 250 in Oslo District Court.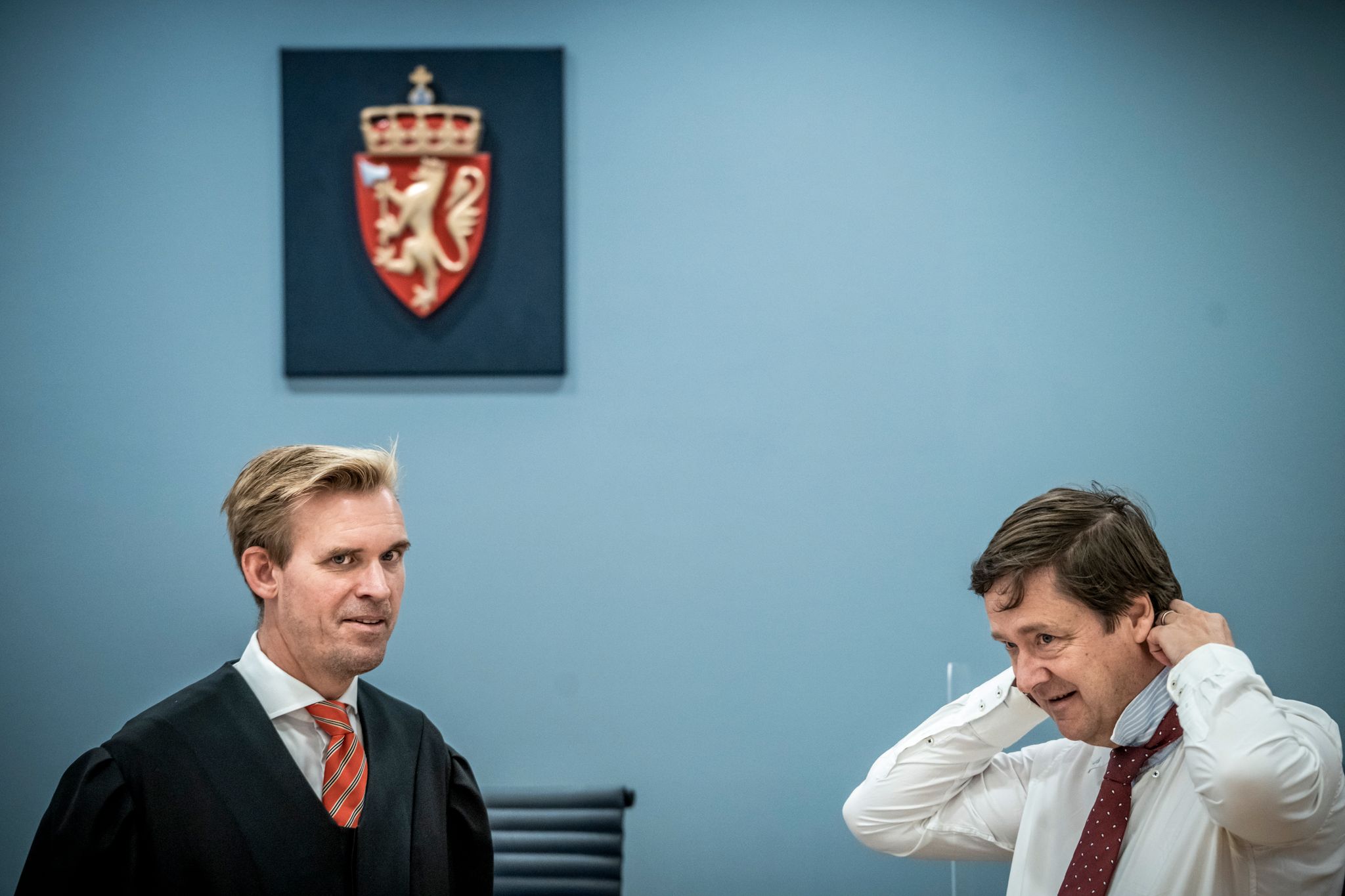 also read
Drove around with holes in the car window without detecting it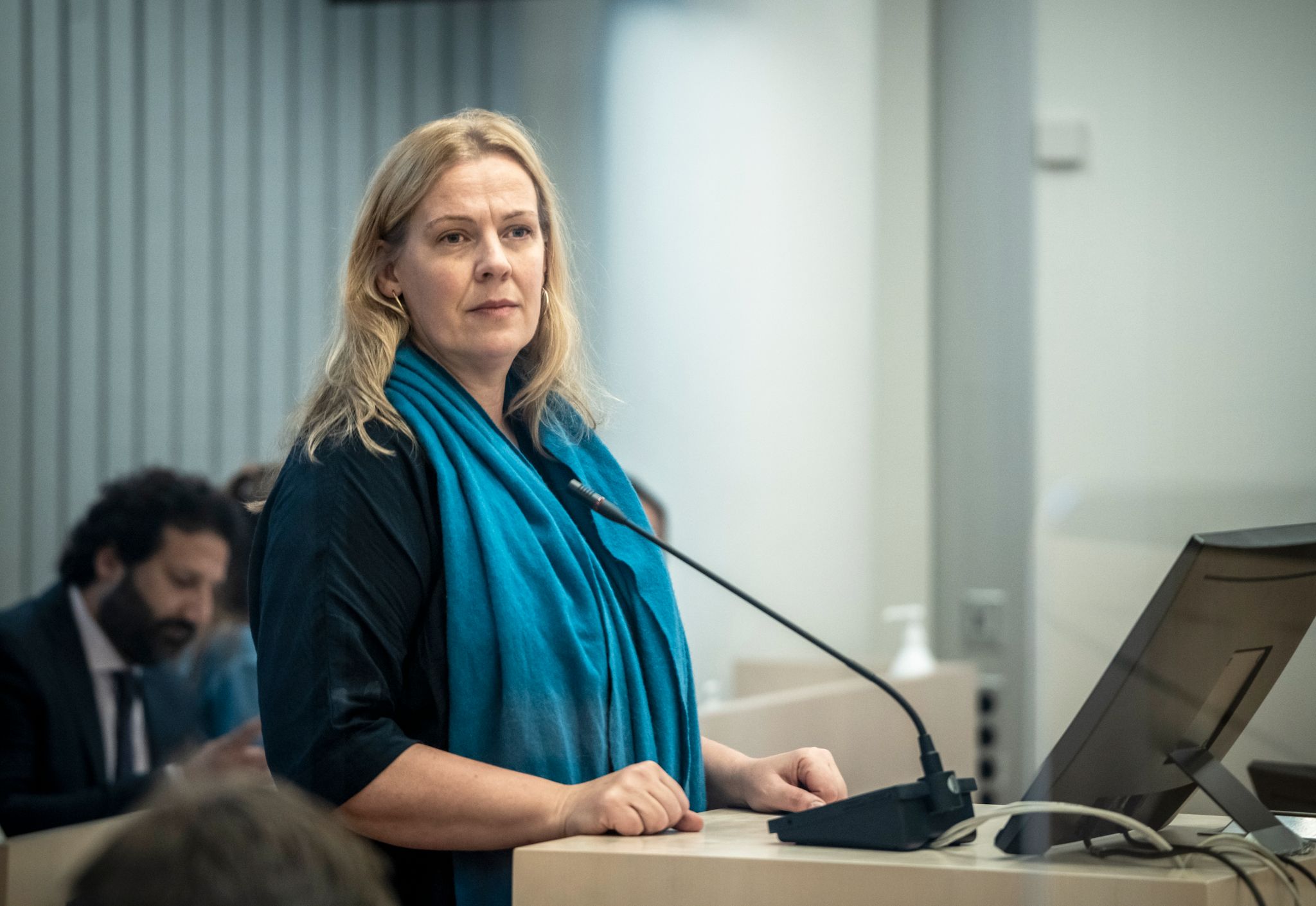 Director: Did not say that Wara is a racist
After Bertheussen's comment, director Pia Maria Roll Jessen took the witness stand. Jessen is behind the theater Ways of Seeing. She even titled herself as a stage artist in court.
– This performance received attention in the media. And then things started happening at Wara's home. Can you explain in your own words how you look at this? asked prosecutor Frederik Ranke.
– This whole process started with Aftenposten's report on November 24, where the Human Rights Service quickly takes up this case and has the main issues about this for several days, Jessen began.
It has previously been documented in court that Bertheussen and Rita Karlsen in the Human Rights Service were in the same Messenger group at the end of 2018.
She says that there were four women who were in Vækerøveien to film Wara's home on a bright day.
– We have not filmed in secret. We have not filmed people either. We have not said that Wara is a racist, she continued.
also read
Sylfest Lomheim came from Kristiansand to testify – was sent home by Elden after ten minutes.
Director: Unpleasant that Bertheussen filmed
Laila Anita Bertheussen has previously said that she was present in the hall and filmed Ways of Seeing. Jessen thinks that was uncomfortable.
Jessen was also concerned that a wrong image of the play was formed, and that several actors behind the performance were associated with terrorism by named persons.
– Our addresses were published in a number of comment fields, says Jessen.
Jessen adds that she did not know that Bertheussen was Wara's cohabitant when she filmed the show. The filming made the actors nervous. Finally, a colleague of Jessen Bertheussen asked to stop filming.
Bertheussen then started following one of the actors on social media.
– What did you think of that? asked Ranke
– It was a man with a great temperament. It never happens that someone stands and films. It was illegal, Jessen said, referring to the copyright law.
Prosecutor Ranke then specifically asked about the episodes against Wara's home and the threatening letters.
– Did you at any time think about who could be behind it? Did you suspect anyone? asked Ranke.
– We know with considerable certainty that Bertheussen has delivered the recordings to Rita Karlsen in the Human Rights Service (HRS). That is because HRS wrote in quite detail about the play about to the point where Bertheussen left the hall. And it was mostly Rita Karlsen who wrote the cases about what happened at Wara's home, Jessen replied, adding that they eventually became suspicious of Bertheussen.
Jessen mentioned it in a police interrogation before Bertheussen was arrested. She also repeated that they had never filmed people.
Was on private property to film
Defender Jon Christian Elden wondered if the director was aware that they were filming on private property.
– We went on a road and came to a common area. We were not on anyone's plot, Jessen replied.
She says they did not know this was a private area.
In court, Elden retrieved an excerpt from the marketing of the play on Black Box Theatre's website. It says, among other things, that "we are waiting for you in the garden", and that "we often see you through the bedroom window". Elden wondered what Jessen meant by that.
– If we live in a society where people do not see pictures, it can be dangerous. These are metaphors. There are pictures. We never did. There are pictures, Jessen replied.
Extensive search for theater people
After Jessen, police superintendent Martin Bøyum in PST was back in the witness box. He goes through the fittings that are related to the play Ways of Seeing. Among other things, there is talk of Bertheussen's internet search for the play. This is to show Bertheussen's commitment to the play.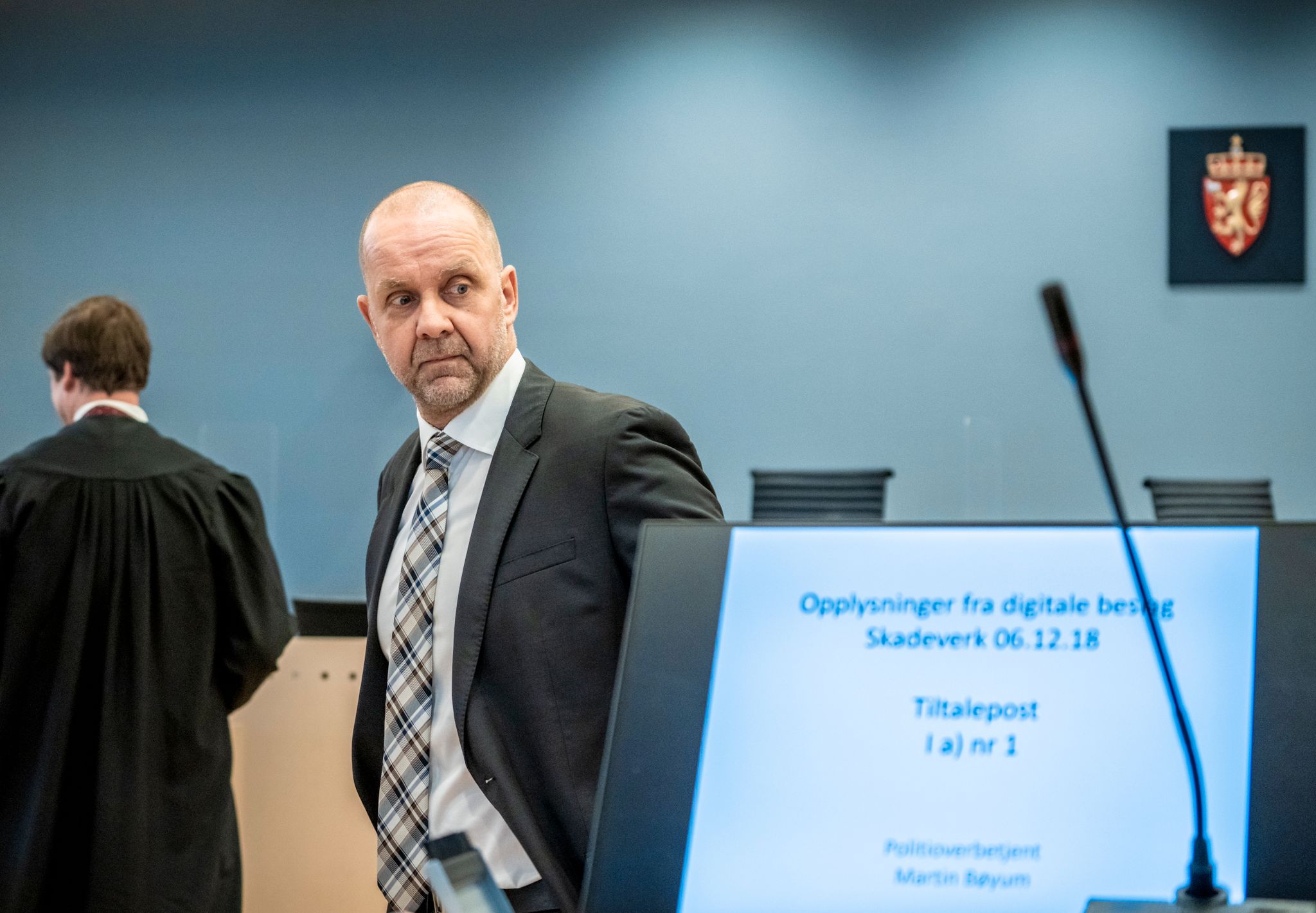 Bøyum showed the court that Bertheussen had applied for Jessen's girlfriend. She also searched for the late husband of Jessen several times, her daughter and actor Hanan Benammar.
People associated with the Vega stage, where the play was shown, were also searched. Oslo Bishop Kari Veiteberg, who recommended the theater on his Facebook page, had also been searched several times. Bertheussen had a total of 391 internet searches that were shown by Bøyum in court.
Bertheussen had also stored several pictures that according to the police can be linked to the play. In addition, she had 12 movies on her Iphone that can be related to Ways of Seeing, among other things from a NRK debate about the play. When it comes to sound recordings, four can be linked to the play.
Bertheussen also had contact with FRP nestor Carl I. Hagen on Messenger. The theme there was the closure of Bertheussen's review of the play for filming the couple's property.
We further develop our articles.
Help us improve, give your feedback.
Give feedback