Her son Leleco commented that his mother died 'sleeping' and 'did not suffer' and regretted the date: 'The centenary would be a joy'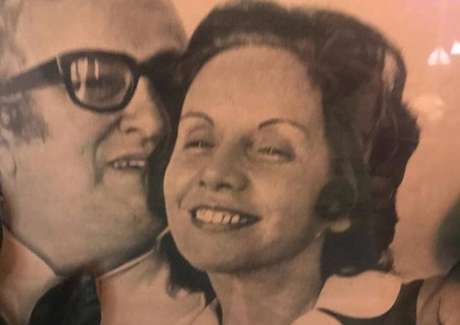 Florinda Barbosa, widow of presenter Chacrinha, died this Friday, 16, at 99 years old. On Saturday, 17, she would complete 100 years old.
The information was given by Leleco Barbosa, his son, on Instagram. According to him, the mother died "sleeping" and "did not suffer". "She passed away and our family is in deep grief."
"Unfortunately we lost today, at dawn, our dear mother, who would be 100 years old tomorrow. The centenary would be such a joy for all of us in the Barbosa family," he said in a video published on Instagram.
Leleco also mourned the loss of his brother, Jorge, who died about a month and a half after contracting covid-19. José Renato, his other brother, died in 2014.
The marriage between Florinda and Chacrinha took place in 1947 and the couple had three children together, Jorge Abelardo and twins José Aurélio and José Renato. The presenter died in 1988.
Leleco published a series of photos with his mother on his Instagram profile as a tribute. Check out some below.