With the approval, the notice will be submitted to public consultation for 45 days and to another vote before being published.
In the auction, four frequency bands will be offered: 700 MHz; 2.3 GHz; 26 GHz; and 3.5 GHz. Frequency bands are spectra used for the provision of cellular telephony and pay TV.
The 3.5 GHz band is the one that arouses the most interest from telephone companies, as it requires less investment to deploy the technology
5G is expected to provide much faster mobile internet speed. One of the big points is the expansion of the Internet of Things (IoT) service.
Currently, operators connect for example card machines, monitor trucks and vehicles, but there is not much else. The idea is that 5G offers a tool to connect other products and at lower costs.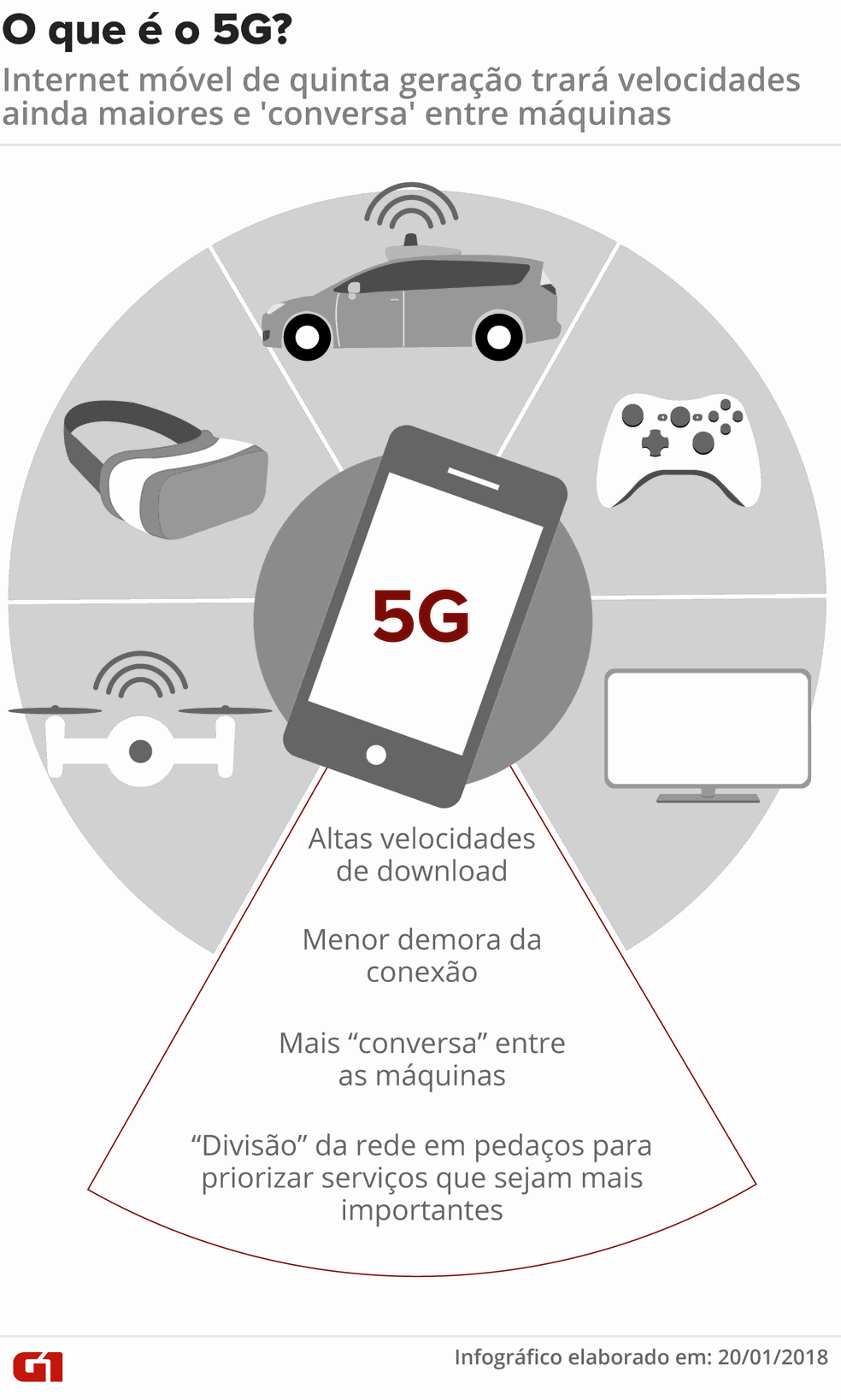 Infographic explains what 5G is – Photo: Fernanda Garrafiel / G1
When presenting the vote in this Thursday's session, the counselor Moisés Moreira expanded the 3.5 GHz band, which gained another 100 MHz and, with that, will have 400 MHz available.
The expansion of the range was a demand of the telephone companies and part of the agreement to avoid interference of 5G in the TV signal by satellite dish.
"The 400 MHz in this band, in my view, is enough to meet the many interested in using it," said Moreira.
Part of the 3.5 GHz band used for the 5G offer is occupied by TV operators that transmit the signal via satellite. One of the proposed solutions to avoid interference is to move to a parallel strip and install filters on the current antennas. This would be the cheapest solution.
Another solution to avoid interference would be to transfer operators to the Ku band, which would have a much higher cost.
Moreira proposed, in the proposal approved by Anatel's board, that the agency wait for the public consultation to decide which solution to avoid 5G interference in satellite dishes.
The telephone companies that win the auction will have to pay for the cost of the solution that will be adopted to prevent the telephone service from interfering with the satellite dishes and will also have to reimburse the TV operators that currently occupy this band.