Spectators and fans went crazy when Walcyr Carrasco announced that he would write a sequel to "Verdades Secretas", also confirming that Camila Queiroz would return to the role of the protagonist Angel. But the actress says that she still has no official information if in fact she will be in the continuation of the famous soap opera.
"I don't know anything, I know what I'm going to do for you [imprensa]. I haven't had an official meeting with Globo yet. I wasn't officially communicated, I didn't have any kind of meeting, nobody called me. I don't know how it is inside, if it's going to happen or not ", she tells the Twitter during the backstage of a rehearsal for Pandora. She and Paolla Oliveira will star in the next jewelry brand campaign.
Despite not having concrete information about the project, the actress says that she feels a mixture of emotions in relation to the possibility of reviving the character: "It's all kinds of feelings, I think. I get excited, I'm afraid, happy, anxious, I'm with as much expectation as the public, because I don't know where he [Walcyr Carrasco] it would take this story, which way it would go, since, at the end of the novel, we lose so many important characters, there are at least three deaths at the end of the novel. I have this great curiosity. "
"So many years have passed, there are already five years of Secret Truths. What happened to these characters? What is Angel doing with her life today? What kind of woman did she become? She killed someone, her mother killed herself for cause of it. It will no longer be that Angel that we watched. I have thousands of curiosities and doubts ", complements the actress.
In the plot, Arlete was a poor country girl who dreamed of becoming a model and who saw her dreams come true when she arrived in São Paulo and started casting for an agency. However, the dream became a nightmare when she became involved with a prostitution ring known as the "pink book". The character marked Camila's television debut.
I am very happy. Sometimes even when someone wants to talk about me to someone who may not know me, he says: 'Camila, Angel'. We remember Renata Sorrah from Nazaré Tedesco, Adriana Esteves de Carminha, Vanessa Giacomo de Cabocla, so I'm very happy to be remembered as Angel, it's an honor for me. I'll never think this is bad. If you call me Angel, I'll get it.
Sorority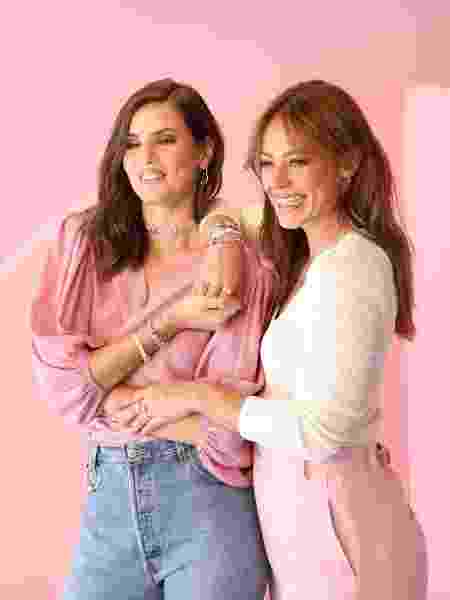 The campaign that Camila will carry out alongside Paolla Oliveira has as its theme sorority – feminine union – a relatively new term and on the rise today, even because of the "BBB 20" and the controversies involving the men of the house . Camila emphasizes that she sees the debate on the subject as very important.
"I came from a house where the predominance is female. All the women I grew up seeing and having as a reference are very strong, hardworking, independent. I am very happy that today, we are addressing this issue more and giving us the I also feel that women have felt more empathy. This female war is over. We have been taught this since childhood. You have learned to compare yourself with another woman, we come from this culture. very strong."