Scientists from Wuhan, China, published in the journal "Nature" the results of tests with substances against the new 2019 n-CoV coronavirus. Two drugs managed to control the infection: one is an antiviral over 70 years old; the other is on the Chinese government's radar for human studies and is also being tested for Ebola.
Initially, the research tested five medicines used against two members of the coronavirus family that caused epidemics in this century, Sars and Mers. The hypotheses of success revolve around the repeated characteristics among viruses: another article pointed to a genetic similarity of 79.5% between Sars and 2019 n-CoV.
After the tests, chloroquine managed to stop the new disease in the laboratory. Antiviral has been on the market for more than 70 years and is used against malaria and autoimmune diseases. It has a low cost and a guaranteed human safety. The drug also has an ability to act on the immune system, which increases efficiency against infection.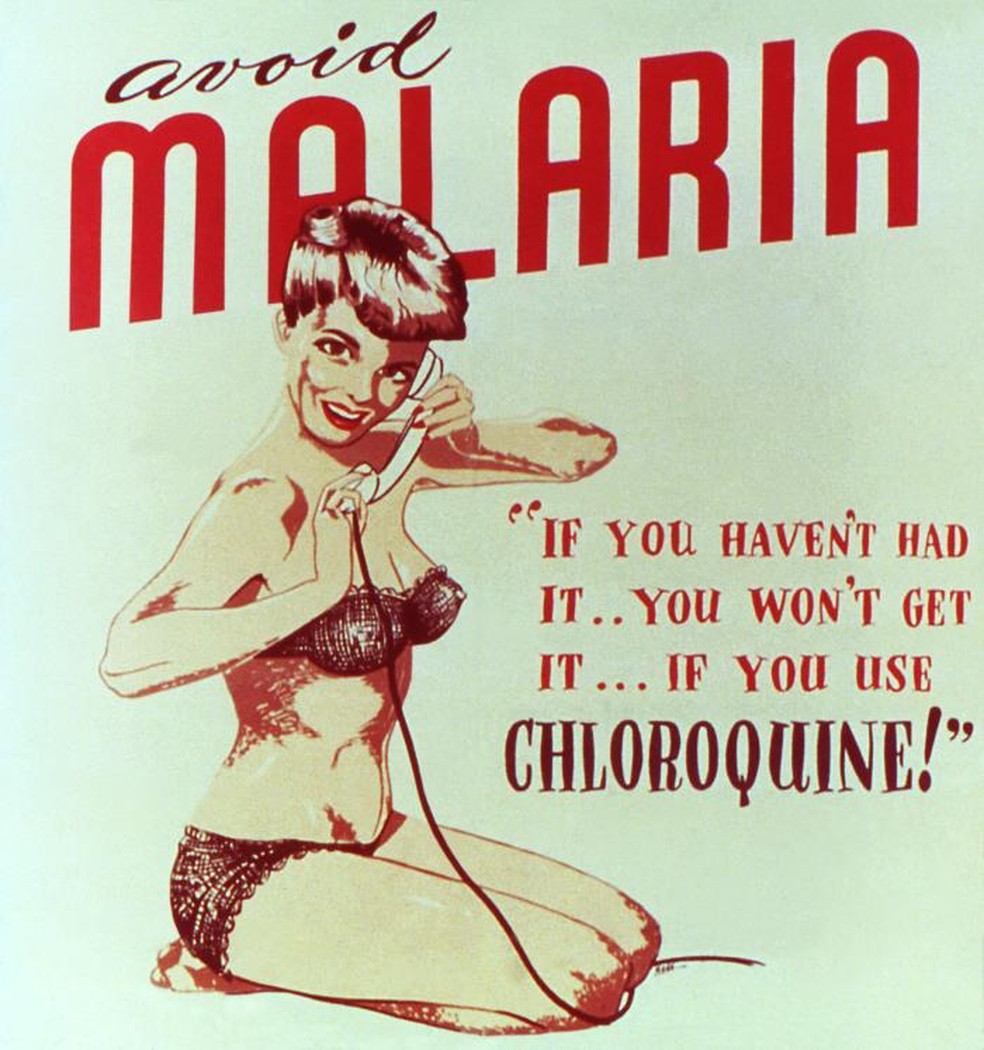 Historical illustration created by the United States government promotes the treatment of malaria using chloroquine as a preventive method – Photo: CDC
Remdesivir, a broad-spectrum antiviral, has also been shown to be viable against the new coronavirus. It is a drug developed by the pharmaceutical company "Gilead Sciences", from the United States.
In other recent research, remdesivir has been tested on cells grown in vitro, mice and primates. He is in the clinical stage for treatment against Ebola, which has hit the Democratic Republic of Congo since last year. It is also used in research against the Nipah virus, which caused an outbreak in 1998 in Malaysia, with 105 deaths.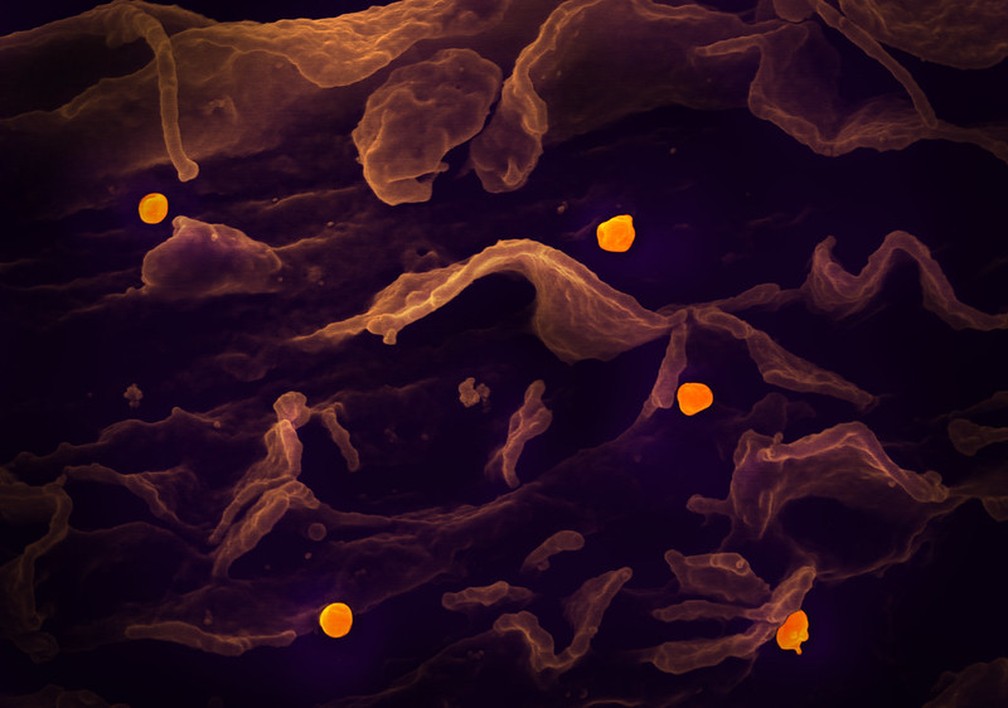 A study by the US National Institutes of Health points to the efficiency of Remdesivir against Ripah virus as well – Photo: National Institute of Allergy and Infectious Diseases / NIH
The ebola virus and the new coronavirus are RNA viruses, with genetic material on a single strand. They have another aspect in common: the shortest incubation period, 2 to 20 days and 2 to 14 days, respectively.
According to infectologist Esper Kallas, from the University of São Paulo (USP), having a shorter incubation period is a general characteristic of RNA viruses. Hepatitis B, for example, has DNA as its genetic structure and 5 to 6 months of incubation, up to 12 times longer.
Scientists Manli Wang, Ruiyuan Cao, Leike Zhang and Xinglou Yang, authors of the study, also say that preliminary results with remdesivir show efficiency against the new coronavirus in human cells tested in the laboratory. On Thursday (6), according to "The New York Times", China began to select patients for clinical research.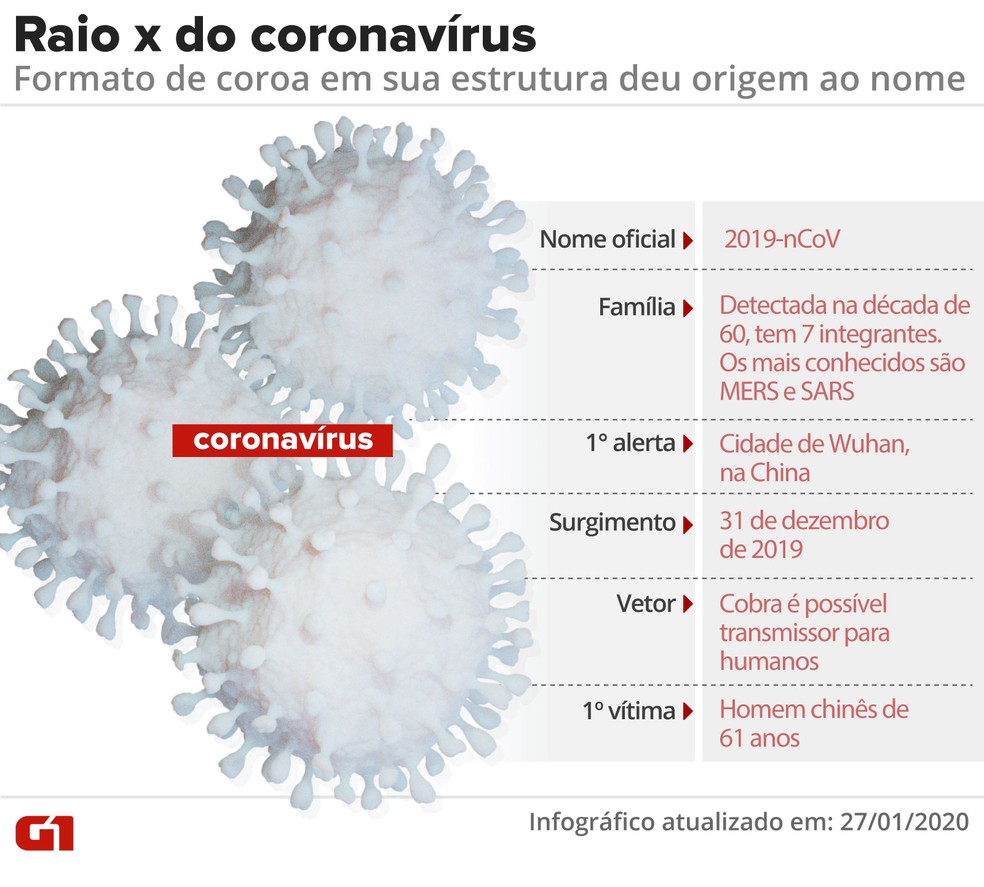 X-ray of the new coronavirus – Photo: Amanda Paes and Cido Gonçalves / Arte G1
For now, despite an international research effort, 2019 n-CoV and the other viruses in the family, Sars and Mers, do not have a vaccine available.
CORONAVIRUS CASES IN THE WORLD