Until the afternoon of Thursday (26), the Municipal Health Department registered 16 confirmed cases and 441 under investigation, while another 39 have already been discarded after tests.
Coronavirus: see questions and answers
See what is #FACT or #FAKE about the coronavirus
"It is important that the municipality takes steps to guarantee the subsistence of these workers and their families during this period of crisis. In fact, many of them are part of the Covid-19 risk group, and are in a very vulnerable situation," notes labor attorney Marcela Dória, who says that remuneration must meet the following criteria:
If the collector is paid under a contract to provide services to the city, he must receive remuneration compatible with the average verified in the last 12 months;
If the worker provides services to the cooperative or association that has not yet been hired by the municipality, the city must guarantee remuneration for subsistence of not less than half the minimum wage;
The measure also applies to self-employed workers;
Another recommendation from the labor body is for the administration to maintain payments for the provision of services to the contracted cooperative or association, even though there is no sending of materials by the units, so that the operation of the establishments during the crisis is subsidized.
The government claimed that it is preparing a joint document, through the departments of Labor and Income, Legal Affairs, Management and Control, and Social Assistance, People with Disabilities and Human Rights, to detail actions to be taken by the municipality in relation to professionals.
"The document will be forwarded in the coming days for analysis by the Public Ministry of Labor"
On the day the suspension was ordered, the city informed that the ecopoints are still open, but only to receive waste such as debris [de construção civil] and other objects. "Recyclable materials must be disposed of in the same bag as organic waste", guides the administration.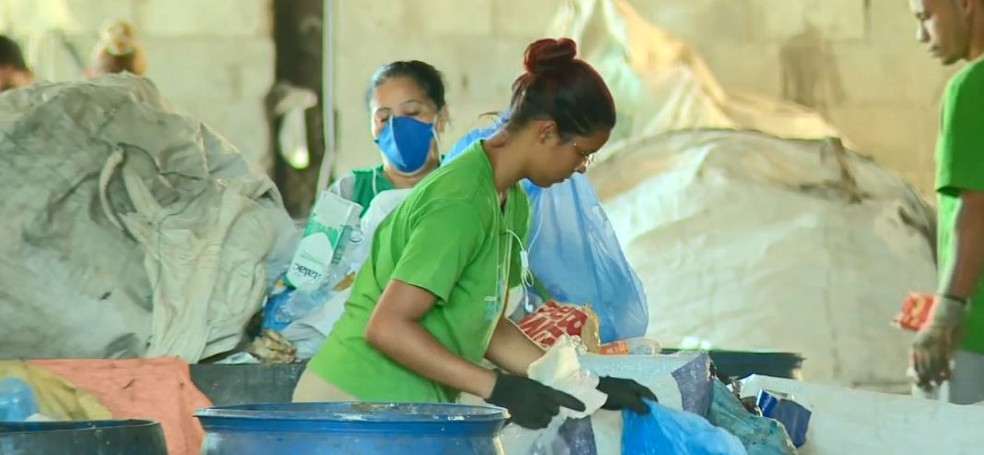 Workers working in the selective collection service in Campinas – Photo: Reproduction / EPTV
Source link
https://g1.globo.com/sp/campinas-regiao/noticia/2020/03/26/coronavirus-mpt-orienta-campinas-a-manter-auxilio-a-catadores-da-coleta-seletiva.ghtml