In an internet conference with members of the top government of Jair Bolsonaro (PSL) this Wednesday morning (25), Governor Renato Casagrande (PSB) expressed his dissatisfaction at the announcement by the President of the Republic on national television. The governor also asked for more resources and equipment for the state to face the crisis.
For Casagrande, in defending the easing of the social isolation imposed for Coronavirus Control, Bolsonaro not only contradicts the position of the World Health Organization (WHO) and the Ministry of Health itself, but also hinders the containment work that has been done by states and municipalities. The governor claims to have made such criticisms directly to the president this morning.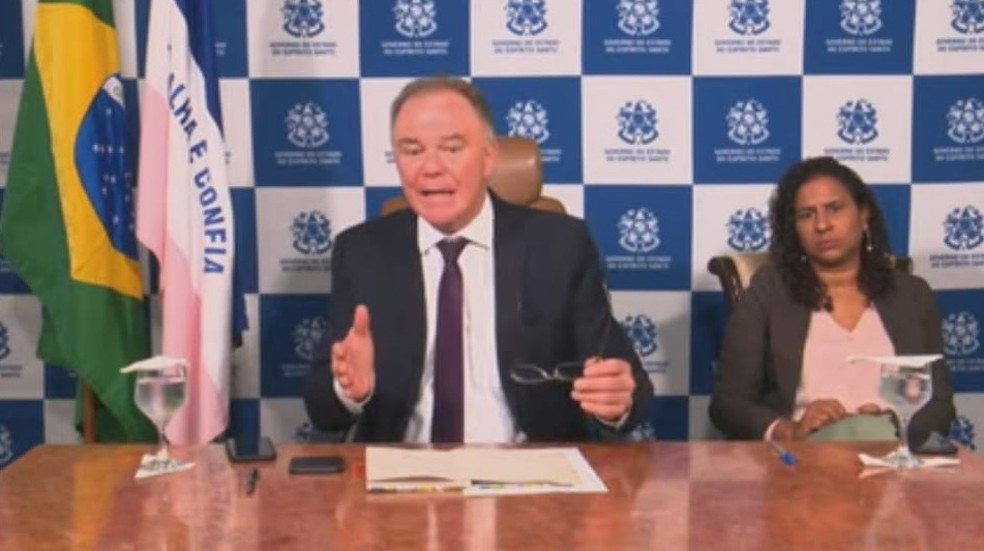 Governor of ES, Renato Casagrande (PSB), refutes Bolsonaro's pronouncement – Photo: Reproduction
"The president's word disparages the pandemic and makes people not careful," the governor stressed at a news conference.
Despite this, President Jair Bolsonaro did not take a stand in the face of criticism during the meeting, which also counted on the participation of the governors of the other states of the Southeast.
According to Casagrande, Bolsonaro made only one initial statement in which he spoke about his concern for the country's economy and did not comment on the problem in the area of ​​health, which is faced worldwide. His only reaction would have been in the face of criticism by São Paulo's governor, João Dória (PSDB), who Bolsonaro accused of using the pandemic as a "platform" for the elections.
As a result, Casagrande also criticized the "confrontation" position adopted by the president in relation to the leaders of the state executives and guaranteed that Espírito Santo will continue to follow the quarantine protocol for the next few days until the transmission of the new Coronavirus is controlled and, thus, , commercial establishments can be reopened gradually.
"His word can establish people's relaxation. So I make an appeal: that we continue with the same care that we have until now," he said.
Measures against Coronavirus
During the conference, Casagrande also asked the Ministry of Health to reinforce measures against the Coronavirus. According to him, more mechanical respirators, personal protective equipment and virus tests were requested, in addition to more doses of the flu vaccine, since in some cities in Espírito Santo they are running out.
Casagrande says that the federal government will transfer the amount of R $ 72 million to each state, divided into four months (R $ 18 million per month). There is still no date for the funds to be released, but the governor expects this to happen soon, as well as other measures to protect the economy.
Source link
https://g1.globo.com/es/espirito-santo/noticia/2020/03/25/governador-do-es-critica-pronunciamento-de-bolsonaro-irresponsavel.ghtml