The National Laboratory for Scientific Computing (LNCC), in Petrópolis, in the mountainous region of Rio, announced on Wednesday (25) that it had sequenced 19 genomes of the new coronavirus (Covid-19) in the record time of 48 hours, counted with samples from patients in the states of Rio de Janeiro, Minas Gerais, Goiás, Rio Grande do Sul and São Paulo.
This was the first sequencing of the Sars-Cov-2 at the institution and the data was stored on the Santos Dumont supercomputer, which will be important for future analysis.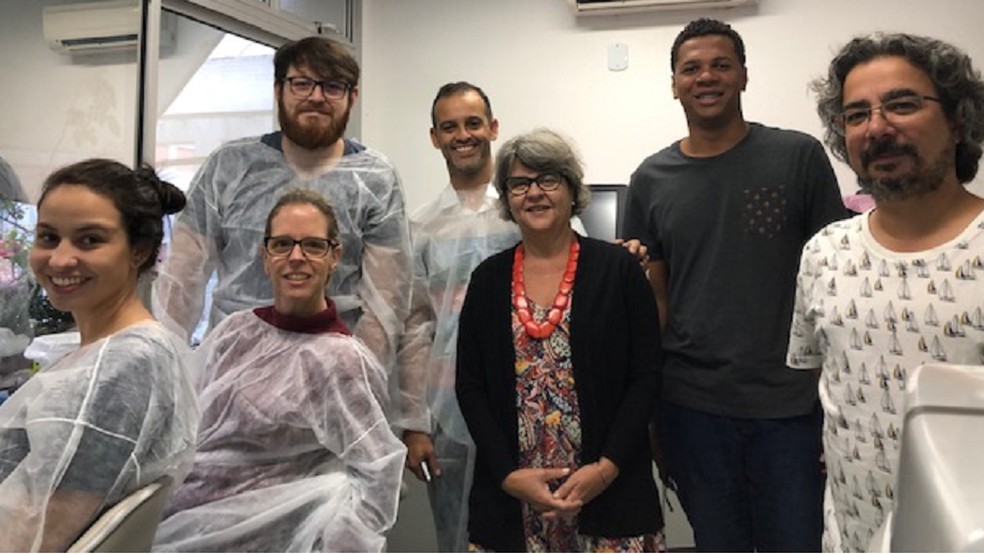 Scientists sequenced the first 19 genomes of Covid-19 at LNCC, in Petrópolis – Photo: LNCC / Disclosure
The work was developed during the weekend of March 21 by researchers from LNCC, UFMG and UFRJ. After analyzing the materials, the scientists confirmed the history of transmission and reaffirmed the need for social isolation and testing as preventive measures for coronavirus transmission in Brazil.
"The sequencing of the analyzed genomes genetically demonstrated that SARS-CoV-2 was introduced in Brazil from several European countries in addition to cases imported from China, in a smaller number. In addition, our genetic analyzes confirmed the local transmission of SARS-CoV -2 within our country, "said the LNCC.
The initiative, which expands the coverage of viral genomic surveillance in Brazil, had the partnership of researchers from USP (CADDE) and the University of Oxford in England, in addition to graduate students in Brazil.
"Two genomes had already been sequenced in Brazil in the state of São Paulo. For the first time, there was a research outside the state of São Paulo. We collected 19 samples from 5 different states. The São Paulo collaborator was super important to carry out this study with 19 different exams, because we are continuing the study they started, using the same methodology that was used and we will seek to expand further to increase the number of samples in Brazil. They are also sequencing other genomes in São Paulo ", explains Ana Tereza Ribeiro Vasconcelos, geneticist and coordinator of the Bioinformatics Laboratory at LNCC.
Device used at the LNCC to do the sequencing of the Covid-19 genome – Photo: Ana Tereaza Ribeiro / LNCC
The researchers also explained that the sequencing was performed at the Bioinformatics Laboratory at LNCC, in Petrópolis, but that "the samples were collected from patients treated by UFRJ and by the Hermes Pardini and Símile laboratories in Belo Horizonte".
The project was also supported by Faperj, FAPEMIG, MCTIC, CADDE and LNCC.
* Trainee under the supervision of Ariane Marques.
Source link
https://g1.globo.com/rj/regiao-serrana/noticia/2020/03/25/os-primeiros-19-genomas-do-covid-19-sao-sequenciados-em-48h-no-lncc.ghtml